Add to favorites
Kita-Ku Information Center of Nature and environment EcoVerde
最近わたしはココが大好きです!家からバスで行けるというお手軽さもありますが、小さな子供とお年寄りが一緒に作業できるし、自然の知識を豊富に持つスタッフの方と子供が触れ合うと、教育上とてもよい気がするので。
Recently I love Coco! It's easy to get there by bus from home, but small children and the elderly can work together, and it feels very good for education when the staff and children who have a wealth of natural knowledge come into contact with each other.
そんな訳で、本日の「東京の小学生とおでかけ!」のテーマは北区エコベルデです。
That's why today's theme of "Going out with elementary school students in Tokyo!" Is Eco Verde, Kita-ku.
エコベルデって何する場所?
What is Eco Verde?
エコベルデは「みどりと環境の情報館」という副題(?!)がついています。その名の通り、主にみどり(花や木、植物)と環境(エコなど)をテーマにした展示とイベントから構成されています。
Eco Verde has the subtitle (?!) Of "Green and Environmental Information Center". As the name implies, it mainly consists of exhibitions and events with the themes of greenery (flowers, trees, plants) and the environment (eco, etc.).
北区が運営する公的な施設です。利用料は基本的に無料です。(イベントは別途実費が必要です)北区では「北区環境リーダー養成講座」という講座を開かれており、その講座を修了した方はエコベルでイベントのサポートなどをしています。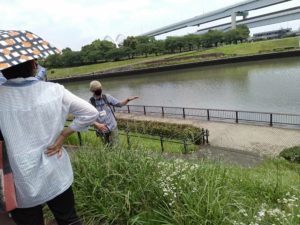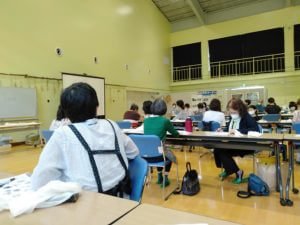 It is a public facility operated by Kita Ward. The usage fee is basically free. (The actual cost is required for the event.) In Kita Ward, a course called "Kita Ward Environmental Leader Training Course" is held, and those who have completed the course support the event with Ecobell.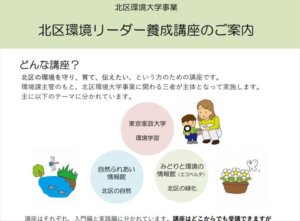 メダカや蛙を飼育する水槽、展示物、図鑑などが常時置いてあります。しかし、エコベルデで一番楽しいのはイベントです。イベント情報は、「北区ニュース」という配布物かこちらのリンクのエコベルデブログで随時発信されています。
店名
Shop Name
みどりと環境の情報館(エコベルデ)
Information Center of Nature and environment EcoVerde
種類
Kind
Nature Information Center
公式URL
Web Site
https://www.city.kita.tokyo.jp/kankyo/jutaku/kankyo/midori.html
電話番号
Phone Number
03-3913-8340
住所
Address
豊島5-6-1豊島五丁目遊び場内
最寄り駅
Nearest station
東京メトロ南北線「王子神谷」駅徒歩15分
15 minutes walk from "Oji Kamiya" station on the Tokyo Metro Namboku Line
駐車場
Parking Lot
なし
None
幼児喜び度(最高max★★★)
The degree of infant's pleasant
★
小学生低学年喜び度(最高max★★★)
The degree of primary school child's pleasant
★★
大きなカエルがいるよ!
There is a big frog!
ママのお財布危険度
(最高max★★★)
The degree of dangerous of Mom's wallet
★
材料費のみ実費が数百円~2千円くらいかかります。
エコベルデのイベントにはどんなのがあるの?
What are the Eco Verde events?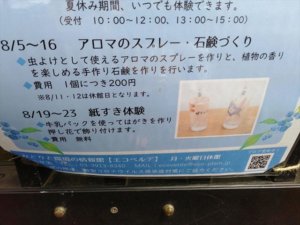 これまで、①クリスマスリース作り②草木染め③3色パステルで描こう④アロマハンドクリーム、と4つのイベントに参加しました。どれも身近な草や枝や花などを材料にしていますが、作業はとても楽しいです♡
So far, I have participated in four events: (1) making Christmas wreaths, (2) dyeing plants, (3) drawing with three-color pastel, and (4) aroma hand cream. All of them are made from familiar grasses, branches and flowers, but the work is very fun ♡
参加者は50~60代ぐらいのおひとり様の女性の方が多い印象です。親子連れはまあまあいるといった感じです。
I have the impression that most of the participants are women in their 50s and 60s. It feels like parents and children are pretty good.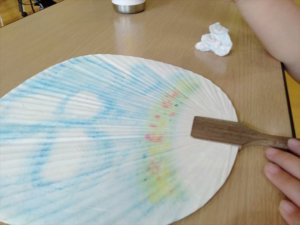 So far, I have participated in four events: making Christmas wreaths, dyeing with plants, drawing with 3 color pastel, aroma hand cream.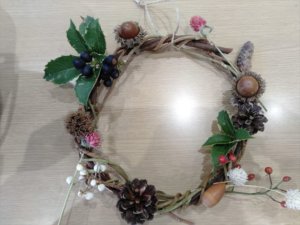 エコベルデに行くメリットとは?
What are the benefits of going to Eco Verde?
エコベルデのイベントは、なかなか家だと準備がしづらいものや、専門的な知識が必要なものが多いです。だから、こうして場所・材料・先生を用意してくださり、料金も200円程度なので非常にありがたいですね。
Many of the Eco Verde events are difficult to prepare at home and require specialized knowledge. Therefore, I am very grateful that you prepared the place, materials, and teachers in this way, and the fee is about 200 yen.
草木染講座は年間を通じて行い、非常に人気なので毎回抽選です。エコベルデのイベントは安価ですが、草木染で染める布(シルクのストール)については500円~2,000円で購入します。でも、市価だともっと高いので、私は3枚購入して染めて母にもあげました。
The plant dyeing course is held throughout the year and is very popular, so it is a lottery every time. Eco Verde events are cheap, but you can buy cloth dyed with plant dye (silk stall) for 500 to 2,000 yen. But the market price is higher, so I bought three and dyed them to my mother.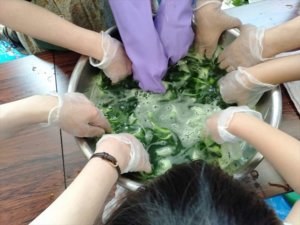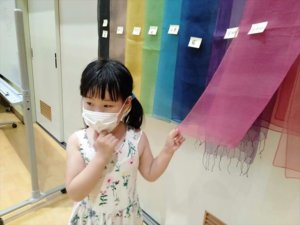 エコベルデのイベントや講座情報の探し方
How to find information on Eco Verde events and courses
私は北区ニュースをよくチェックしていて、良さそうなのがあるとすぐに往復はがきやメールで応募します。エコベルデのイベントは自然を生かした手作り系が多く、私も気分転換になるし、参加費はだいたい200円程度と安価だし、はっちゃんも参加して夢中になるし、と非常に助かっています。
I often check the Kita Ward news and apply by postcard or email as soon as there is something that looks good. Many of the Eco Verde events are handmade by making the most of nature, which makes me feel refreshed, the participation fee is as low as about 200 yen, and Hatchan also participates and is absorbed in it, which is very helpful.
いつも、参加者はミドルエイジの方が多いので、もっと子供連れが増えてもいいのに~!とも思います。スタッフの方も知識が豊富で、本当に感じが良い方ばかりです。
There are always more middle-aged participants, so it would be nice to have more children! I also think. The staff are also knowledgeable and really feel good.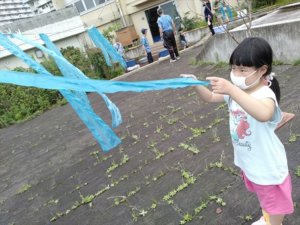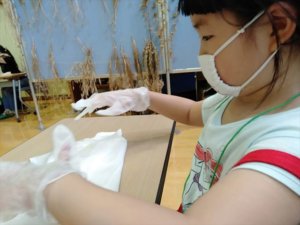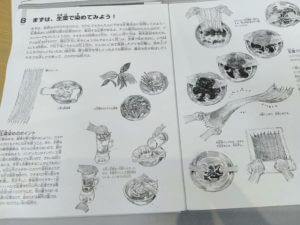 エコベルデは少し場所がわかりづらいです
The place is hard to understand.
エコベルデは北区豊島五丁目にあり、団地の中の一画にあります。バスで行く場合は、以下のバスをご利用ください。
Eco Verde is located in Toshima 5-chome, Kita-ku, in a section of the housing complex. If you go by bus, please use the following buses.
◎JR王子駅(北口)より都営バスで約10分
About 10 minutes by Toei Bus from JR Oji Station (North Exit)
・王40甲 西新井駅前行き
King 40 Ko for Nishiarai Station
・王40丙 循環・宮城都営住宅前
King 40 丙 Circulation, in front of Miyagi Toei Housing
・王57 豊島五丁目団地行き
Wang 57 bound for Toshima 5-chome housing complex
・豊島五丁目団地下車徒歩3分
Toshima 5-chome group underground car 3 minutes walk
豊島五丁目のバス停を降りてから右側の道をまっすぐ進むと団地があり、その中を通り抜けると草がたくさん生えている園庭の入口が見えます。奥に進むと「エコベルデ」と書いてある建物があります。そこが入口です。
Eco Verde is located at Toyoshima 5-chome, Kita-ku. It's in a painting in the housing complex, but if you get off the bus stop at Toyoshima 6-chome and go straight on the road on the right, you'll see the housing complex. .. If you go further, you will find a building that says "Eco Verde." That is the.