Add to favorites

[Kita-ku] What does Studio Alice's Prince Sakurada-dori store look like? Price / Atmosphere / Notes
ディズニープリンセスのドレスを自慢げに来ている女の子の写真をみると、性格がねじ曲がっている私は(だから?)みたいに否定的な気持ちでいました。昔は。
Looking at the picture of the girl who is proud of her Disney Princess dress, I felt as negative as I (that's why?) With a twisted personality. In the old days.
しかも、「写真スタジオなんて言ったら、いったい何万かかるのか~!」と、できるだけ近づかないようにしていたスタジオ系。しかし、4歳の夏休みのある日。
What's more, the studio system kept as close as possible, saying, "If you say a photo studio, it will cost you tens of thousands!" However, one day when I was four years old during the summer vacation.
「電車に乗ってどっかいったら普通の5千円はかかるよね?それに少しお金を足せば、スタジオアリスに行けるよね~!」と気持ちが変わり、自転車で行ける「スタジオアリス 桜田通り店」にトライ!
But one day, I changed my mind.All right, If We go to somewhere in Tokyo,It will be costed about 5,000 yen.This is just few added.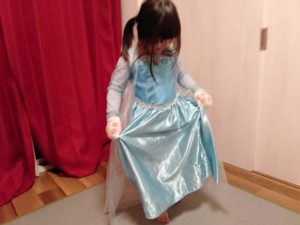 今回の「東京の小学生とおでかけ!」のテーマはスタジオアリス王子神谷桜田通り店です。
The theme of this "Going out with elementary school students in Tokyo!" Is Studio Alice Prince Kamiya Sakurada-dori.
スタジオアリス王子桜田通り店への行き方
How to get to Studio Alice Ojisakurada-dori
スタジオアリス王子神谷桜田通り店の最寄り駅は東京メトロ・南北線の「王子神谷駅」です。駅から徒歩5分。エレベータ口から出ると便利です。
The nearest station to Studio Alice Oji Kamiya Sakurada Dori is "Oji Kamiya Station" on the Tokyo Metro Namboku Line. A 5-minute walk from the train station. It is convenient to get out of the elevator.
店名
Shop Name
スタジオアリス 王子桜田通り店
Studio Alice shop of Ohji sakurada
種類
Kind
こども・家族向け写真スタジオ
公式URL
Web Site
https://www.studio-alice.co.jp/shop/13/557/
電話番号
Phone Number
0120-075-321
住所
Address
〒114-0002 東京都北区王子5丁目1−40 サミットストア王子桜田通り店 2F

幼児喜び度(最高max★★★)
The degree of infant's pleasant
★★
赤ちゃんは正直どうかな??
小学生低学年喜び度(最高max★★★)
The degree of primary school child's pleasant
★★★
ディズニープリンセス好きなら大喜び!!
Your daughter will be excited if she loves the Disney Princess!
ママのお財布危険度
(最高max★★★)
The degree of dangerous of Mom's wallet
★★★
1万円は覚悟で行くべきです;
You might pay for 10,000 yen at least..
スタジオアリスの料金とシステム
Studio Alice Fees and Systems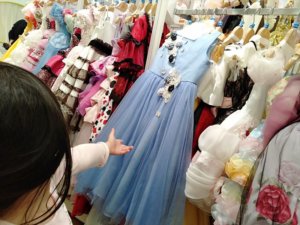 スタジオアリスで写真を撮るには、基本的に3,300円がかかります。(税込み)これは1家族でも1名でも同じ料金で、この価格で何枚も衣装を着る事ができます。撮影料金には撮影料+着付け・ヘアメイク代が含まれています。衣装の着用は何着でもOKです。高くないですよね、、?
Taking a picture at Studio Alice basically costs 3,300 yen. (Tax included) This is the same price for one family or one person, and you can wear many costumes at this price. The shooting fee includes the shooting fee + dressing and hair and makeup fee. You can wear as many costumes as you like. It's not expensive, isn't it?
しかし、おでかけ回数の多い私は、常におでかけ場所+割引でネット検索してから出かけます。だって、撮影料は高くなくてもそのあとに購入するグッズの値段が高いんだもの、、!
However, since I often go out, I always search the internet for the place to go + discount before going out. Because, even if the shooting fee is not high, the price of the goods purchased after that is high!

スタジオアリスとスタジオマリオの場合、ヤフオク!でクーポンを探すのが一番安いと思います。
In the case of Studio Alice and Studio Mario, Yahoo! Auctions! I think it's cheapest to find a coupon at.
お得なキャンペーンを使おう
Use a great deal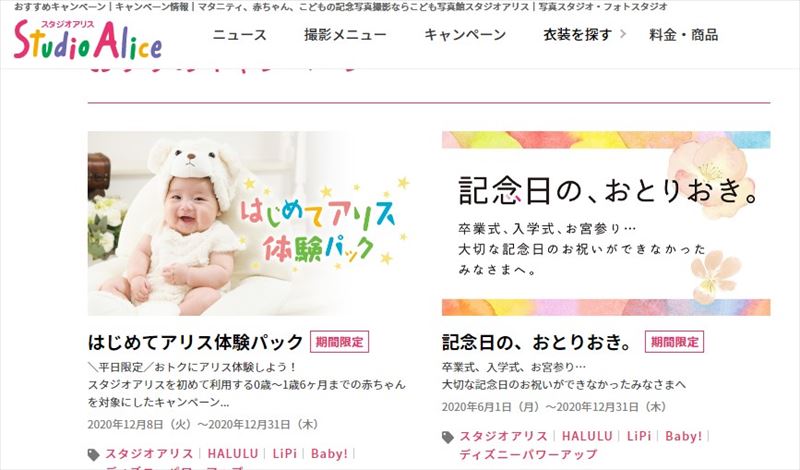 公式ホームページには七五三や入学等の各種キャンペーンが載っています。かなりオトクです。
Various campaigns such as Shichigosan and admission are listed on the official website. It's a great deal.
例)撮影料(通常:3,300円)+衣装着放題(着付け、メイク)+フォトグッズ(通常:1点10,000円以上のフォトフレーム)
Example) Shooting fee (normal: 3,300 yen) + all-you-can-wear costume (dressing, makeup) + photo goods (normal: photo frame of 10,000 yen or more per item)
=5,000円のみ!!
= Only 5,000 yen! !!
また、2度目の場合はスタジオマリオから定期的にお得なDMを送ってもらえます。そのDMのキャンペーンを使うのもオトクです。
Also, in the case of the second time, Studio Mario will send you a good DM on a regular basis. It is also advantageous to use the DM campaign.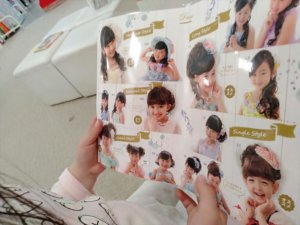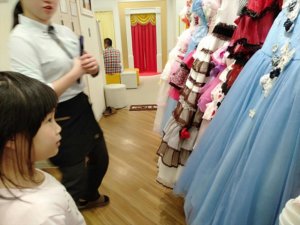 ちなみに、スタジオアリスはアルバムは高額ですが、キーホルダーなら1つ千円で購入できます。私は母親、自分、旦那用でキーホルダーを作りました。
By the way, Studio Alice's album is expensive, but you can buy a key chain for 1,000 yen. I made key chains for my mother, myself, and my husband.
スタジオアリスの雰囲気
Atmosphere of Studio Alice
スタジオアリスのスタッフさんは優しいしホスピタリティーにあふれています。七五三、振袖もここにしようかな~!なんて思うほど、気に入っています。
The staff at Studio Alice are kind and full of hospitality. Shichigosan, I wonder if furisode should be here too! I like it so much that I think.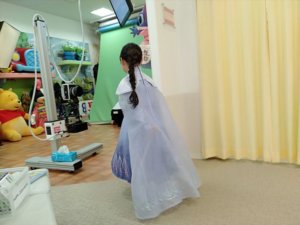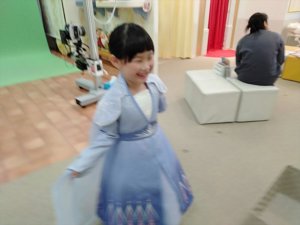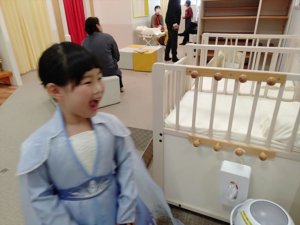 自分の子供が「にこ~!」ってドレスを着るのを見ると、来てよかったな~♡と幸せな気持ちになりますね。もはや、スタジオアリス信者になってますよ~w
When I see my child wearing a dress saying "Niko ~!", I'm glad I came ~ ♡ and I feel happy. I'm already a believer in Studio Alice ~ w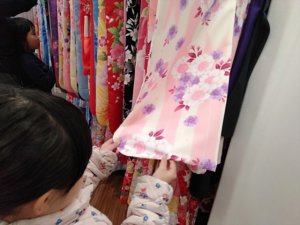 娘はディズニーランドよりスタジオアリスの方が好きみたいです
My daughter seems to like Studio Alice better than Disneyland
昔は子供の写真にお金を払う人の気持ちがわかりませんでした。子供の写真をデスクトップにしたり、キーホルダーにする人の気持ちも。
でも、いまはわかりま(笑)大好きだから、手元にグッズを置きたい。記念品を作りたいという気持ち。ファンがグッズ買うのに似ているのではないでしょうか。
In the old days, I didn't understand how people would pay for a child's photo. The feeling of a person who puts a picture of a child on the desktop or uses it as a key chain. But now I understand (lol) I love it, so I want to keep some goods at hand. The desire to make souvenirs. Isn't it like a fan buying goods?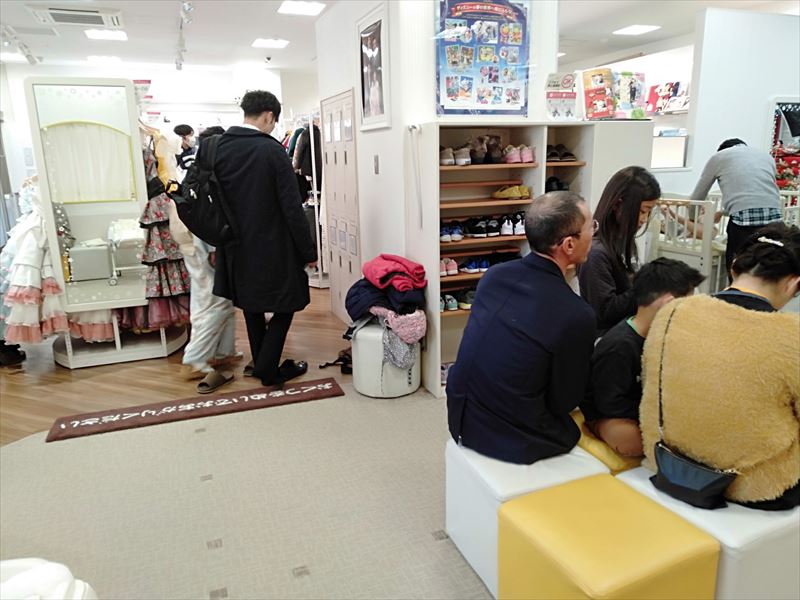 スタジオにはカワイイ衣装がずらりと揃い、セットも何種類かあります。
In the studio,There are so many pretty dresses and some back grounds of pictures.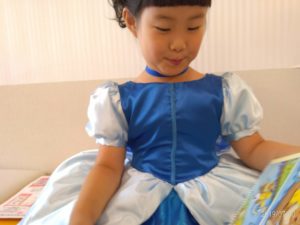 注意!ディズニー衣装はアルバム等グッズ作成時には片面+1000円が
Caution! About Disney dresses,when you buy that picture, you have to pay 1,000yen each print.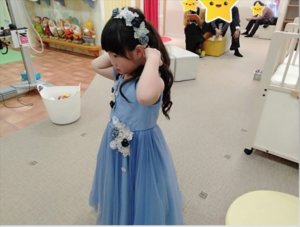 ご存知の通り、スタジオアリスでは通常:写真撮影料3、300円で何着でも試着が可能です。しかし!試着のし過ぎにはご注意を!
As you know, at Studio Alice, you can try on as many clothes as you like for a photo shoot fee of 3,300 yen. However! Be careful not to try on too much!
だって、ディズニーの肖像権?かなにかで写真をプリントアウトしたりキーホルダー化する場合は片面につき1000円の追加料金が発生します。
Because Disney's portrait right? If you want to print out a photo or make it into a key chain, you will be charged an additional fee of 1000 yen per side.
例えば、エルサの衣装とラプンツェルの衣装で2面のキーホルダーの場合は、1000円×2面×2衣装(1,000円)となり、なんと1個4,000円のキーホルダーとなってかなり高額です。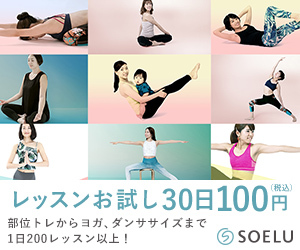 ご覧いただきありがとうございました!在宅ワークの方、おうちでちょっとリフレッシュしたい方へ。私はオンラインヨガのソエルを丸1年間有料会員で続けています。本当~に良いですよ♪(⇒すみません、私はマジメ会員ではないので痩せてはいないのですが、、。かなり健康になったと思います)
For example, in the case of a two-sided key chain with Elsa's costume and Rapunzel's costume, it costs 1000 yen x 2 sides x 2 costumes (1,000 yen), which is a very expensive key chain of 4,000 yen.
にほんブログ村ランキングに参加しています。よろしければ、ポチ!ッと押していただけると嬉しいです♡

にほんブログ村