Add to favorites
Tiyoda-ku PLANETARIA TOKYO
赤羽で白髪を染めている間に見せてもらった雑誌を見て、行ってきました♡
I went to see the magazine that was shown to me while I was dyeing gray hair with Akabane♡
雑誌を見るのが大好きです。でも、最近は雑誌はあまり買いません。お金の節約もそうですが、ネットを見るのが習慣になっているのと、雑誌を置く場所がないからです。
でも、先日私は白髪染めのため美容院に行きましたが、やはり紙をペラペラめくる楽しさは紙の雑誌ならではですね!
I love looking at magazines. But these days I don't buy much magazines. It's a money saver, too, but it's a habit to browse the internet and there's no place to put a magazine.
ut the other day, I went to a beauty salon to dye gray hair, but the fun of flipping paper is unique to paper magazines!
子供っぽい場所におでかけが飽きちゃった。たまには大人な場所に行きた~い!
I got tired of going out in a childish place. Sometimes I want to go to an adult place!
子供ができると、なかなか大人っぽいところに行けないですよね。たまにストレスたまりませんか?と、いうわけで有楽町へ行ってきましたよ。有楽町は大人な街ですよね~!うふ♡
When you have a child, you can't go to an adult-like place. Do you sometimes get stressed?That's why I went to Yurakucho. Yurakucho is an adult city, isn't it? Ufu♡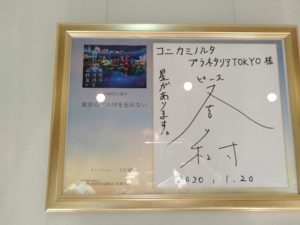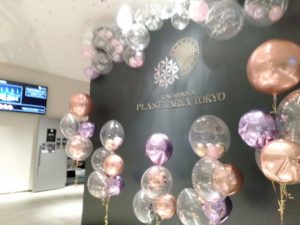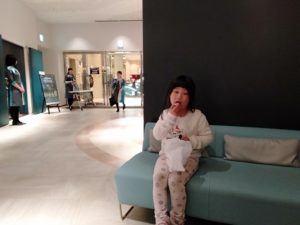 店名
Shop Name
プラネタリア東京
PLANETARIA TOKYO
種類
Kind
プラネタリウム
planetarium
公式URL
Web Site
https://planetarium.konicaminolta.jp/planetariatokyo/
電話番号
Phone Number
03-6269-9952
住所
Address
東京都千代田区有楽町2丁目5-1楽町マリオン 9階
幼児喜び度(最高max★★★)
The degree of infant's pleasant
★なし
たぶん幼児さんは入れません
Maybe infants can't enter

小学生低学年喜び度(最高max★★★)
The degree of primary school child's pleasant
★
プログラムの内容によるかも。。
It may depend on the contents of the program. ..

ママのお財布危険度
(最高max★★★)
The degree of dangerous of Mom's wallet
★★
まあまあって感じです。でも、プレミアム籍の「銀河シート」は高いです!
大人
(中学生以上)
1,600円/人
子ども
(4歳以上)
1,000円/人
It feels so good. But the premium "Galaxy Sheet" is expensive! grown up (More than junior high school students) ¥1,600/person Child (4 years old or older) 1,000 yen/person
銀座付近で働くカップルがお仕事帰りに行くのにいい感じな場所でした;
It was a nice place for a couple working near Ginza to go home after work;
館内はおそらく映画館をプラネタリウムに改築したのでしょう。コンセプトカラーのティファニーブルーがよく効いてて、高貴で未来的な雰囲気が漂う空間です。プラネタリウムのプログラムは複数本用意されていて、時間に合わせてチケット売り場でお目当てのチケットを購入すればOKです。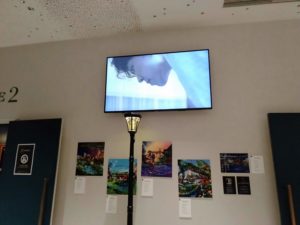 The hall is probably a movie theater converted into a planetarium. The concept color Tiffany Blue works well, and it is a space with a noble and futuristic atmosphere. There are multiple planetarium programs available, so you can buy the tickets you want at the ticket office at the right time.
星空+文学など、文科系な方には興味深い豊富なプログラム内容
Abundant program contents that are interesting for those who are in the liberal arts field such as starry sky + literature.
この日私たちが見たプログラムは昭和の太宰などの文筆家が描いた星空について又吉さんがナレーションして椎名林檎が歌う、という私的には好きな内容ですが、はっちゃんにとってはつらかったようです;
The program that we saw on this day was personally my favorite, as Matayoshi narrated about the starry sky drawn by writers such as Dazai in the Showa era, and Ringo Shiina sang, but it seems to be hard for Hatchan. ;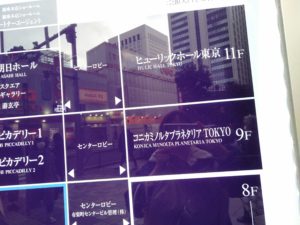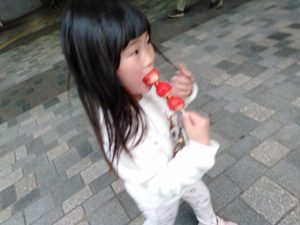 映像はさすがコニカミノルタなので高品質です
The image is of high quality because it is Konica Minolta.
リベンジで今度は大人一人かお金をためて銀河シートでいきたいですね。銀河シートは、最近サンシャインのプラネタリウムとかでもやってる、大きなビーズクッションみたいなのに寝っ転がって星空を見れるシートです。気持ちいいだろうなあ。
I would like to save money for an adult or a galaxy sheet for revenge. The galaxy sheet is a sheet that you can lie down and look at the starry sky like a large bead cushion, which I have been doing recently with the Sunshine planetarium.I think it feels good.
にほんブログ村ランキングに参加しています。よろしければ、ポチ!ッと押していただけると嬉しいです♡

にほんブログ村