Add to favorites
Bunkyou-ku, Chinzansou
たまには子供っぽいおでかけじゃなく、ママが好きなとこ行かせてよ~!!(怒)
Rather than going out like a child, let's go wherever mom wants! !! (Angry)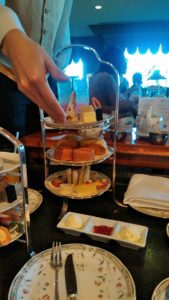 と絶叫し、でかけたのが文京区の椿山荘です。ここ、何で知ったか忘れましたが、私の憧れホテルNo.5の一つに入るホテルです。ホテル好きになったのは20代後半からですが、家にいると家事やら生活感あふれすぎてボ~っとできないな!と思い、結婚する前はクーポンなどを使いながら数年に1回くらいの頻度で都内のホテルにぼ~っとするためだけに泊まっていました。
子育て中も、家にいたり仕事の量は少ないですが、何しろ毎日バタバタです。専業でも、パートでも、子供一人でも二人でも、子供が未就学児の間はママは結構忙しいと思いますよ。
それで、OzMagazineのアフタヌーンティープランを使って、家族で椿山荘アフタヌーンティーに行ってきました!!
https://www.ozmall.co.jp/restaurant/afternoontea/?scid=ppc00252redi

引用:Ozmall|24時間WEB予約OK アフタヌーンティー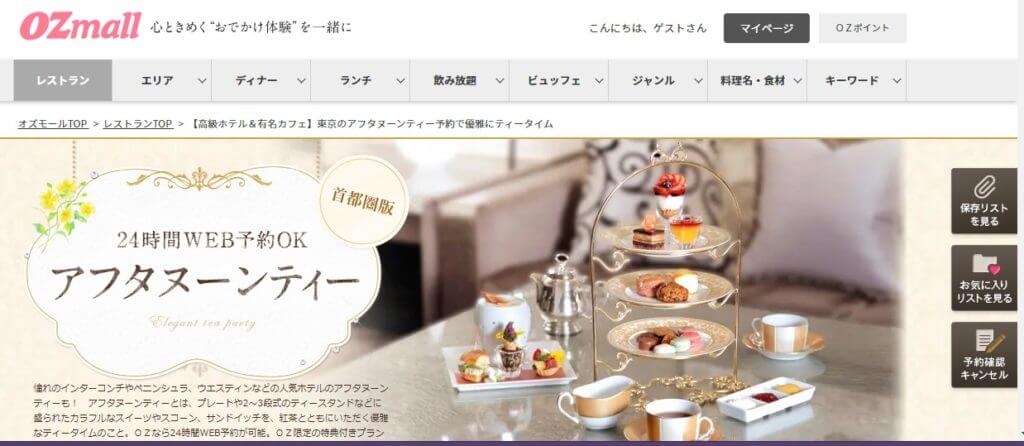 and went out to Chinzanso in Bunkyo Ward. I forgot what I knew here, but it is one of my favorite hotel No.5. I started to like hotels since my late twenties, but when I stay at home, I'm too choked because of the chores and the feeling of living. Before I got married, I used to stay at the hotel in Tokyo only once every few years, using coupons and other things, to dwell on the hotel.
While I'm raising children, I stay home and work a little, but I'm fluttering every day. Whether it's a full-time job, a part-time job, a child or two, moms are pretty busy while they're preschoolers. So I went to Chinzanso afternoon tea with my family using Oz Magazine's afternoon tea plan! !!
椿山荘の1階、ル・シャルダンはクラシカルで洗練された雰囲気♡
Le Chardin, the first floor of Chinzanso, has a classical and sophisticated atmosphere♡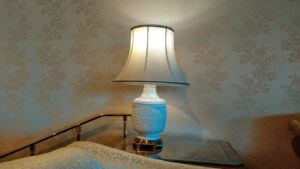 Web予約の際は、備考欄に「3歳の子供がいます」としっかり子連れアピールをした私。「3歳の子供がいます」の裏の意味は、「多少ご迷惑をおかけする場面はあるかもしれませんが、こちらも頑張りますし楽しみにしてますんで、よろしくお願いします!」という意味です。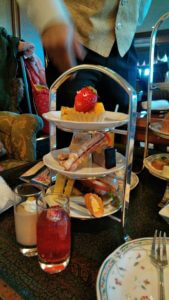 ル・シャルダンでのアフタヌーンティーはひとり:4,500円程度でした。夫婦で9,000円。子供を入れると11,000円くらいでした。お茶だけなのに高いよね~!と思いますが、昼を抜いて、夜も軽めにできるほどのボリュームです。昔の人は、これをランチのあとに食べていたのか?すごいな~!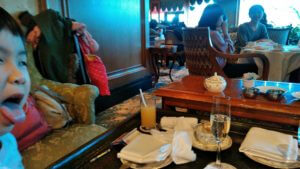 When making a Web reservation, I firmly appealed with a child saying "I have a 3 year old child" in the remarks column. The meaning behind "I have a 3-year-old child" means "I may be a little inconvenience, but I will do my best and look forward to it, thank you!" ..
The afternoon tea at Le Chardin was about 4,500 yen per person. A couple costs 9000 yen. It was about 11,000 yen including children. Even though it's only tea, it's expensive! I think, but it is a volume that can be skipped during the day and lighter at night. Did people used to eat this after lunch? It's amazing!
子連れにはぬりえや子供用アフタヌーンティーなどの嬉しいサービスがあります
For children, there are great services such as coloring and afternoon tea for children.
椿山荘のアフタヌーンティーには子供用のセットがあります。それが、すっごい可愛らしいです!(写真では結構食べてしまってます)自分が子供だったら、こんなセットを見たら嬉しいだろうな~!と、勝手に私の自己満足度が満たされました。
スコーンにつけるクリームもいちいち美味しい。甘いのだけでなくサンドイッチなどのごはん系もある。紅茶の淹れ方も感動的♡家族3人で1万円はかかるけど、ママの心の中は「きゃ~!」と大はしゃぎなので、お父さん、たまにはいいのではないでしょうか♡本当は、タッパーに詰められるなら詰めたいくらい美味しかったですよ。(さすがにそんなことはしません)
店名
Shop Name
HOTEL 椿山荘 TOKYO
HOTEL CHINZANSO TOKYO
種類
Kind
ホテル
Hotel
公式URL
Web Site
https://hotel-chinzanso-tokyo.jp/
電話番号
Phone Number
03-3943-1111(代表)
住所
Address
東京都文京区関口2丁目10−8
幼児喜び度(最高max★★★)
The degree of infant's pleasant
★★
4歳くらいからオススメです!
Recommended from about 4 years old!
小学生低学年喜び度(最高max★★★)
The degree of primary school child's pleasant
★★
お菓子作りが好きな女の子、男の子にいいと思います。
I think it is good for girls and boys who like making sweets.
ママのお財布危険度
(最高max★★★)
The degree of dangerous of Mom's wallet
★★★
ホテルだから、そりゃ高いっす
Because it's a hotel, that's expensive.

椿山荘と言えば、「庭」!成人式の振袖撮影もしています
Chinzanso is a garden! I also shoot kimono for adult.
ホテル椿山荘の歴史はなんと南北朝時代までさかのぼります。椿が自生する景勝地だったことから「椿山荘」の名前がつけられました。東京マリオットホテルの御殿山や六本木ヒルズの毛利庭園にも似た、由緒正しい日本庭園です。
椿山荘の庭は立体的な構成で見ごたえがあり、夏にはホタル観賞も楽しめます♪
The history of Hotel Chinzanso dates back to the Northern and Northern Dynasties. The name "Chinzanso" was named because it was a scenic spot where camellia grew naturally. It is a venerable Japanese garden similar to Gotenyama at Tokyo Marriott Hotel and Mohri Garden at Roppongi Hills. The garden of Chinzanso has a three-dimensional structure, and you can enjoy watching fireflies in summer♪
3歳には早かった?!ママのご褒美でなく子供が楽しむならもう少し上かな~
Was it early for 3 years old? !! It's a bit higher if the kids enjoy it instead of the rewards of moms~
ホテルって子供の遊び場としてはどうなんんでしょう、って感じです。私の気晴らしに付いてきてもらいましたが、3歳ならまだまだオモチャいっぱいの場所が良いのではないかと思います。
ただ、ず~っとそうして何年間もずっと子供だけに合わせる必要はないと思います。往復の電車では何か気晴らしになるものを持って行ったり、ママとパパが楽しそうにしていればそこまで気にすることもないかなと。
ただ、うちのはっちゃんはママと大人が楽しそうに話しているのをじ~っと待つタイプの子ではありません。なので、ついに最後はハイハイをして意思表示をしましたので、このあとはお開きとなりました。大きくなったら、また行こうね~!
How about a hotel as a playground for children? I was asked to follow my distractions, but I think that a place full of toys is still good if you are 3 years old.
However, I don't think it's necessary to just fit the children for years and years. I wonder if I would bring something to enjoy on a round-trip train, or if mom and dad seem to have fun, they wouldn't mind that much. However, my hatchan is not the type of child who waits for moms and adults to talk happily. So, at the end, I made a high end and made a statement, and after that, it was open. Let's go again when it grows up!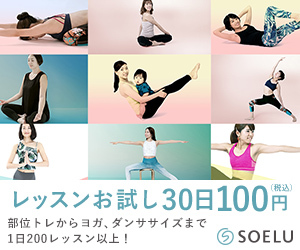 ご覧いただきありがとうございました!在宅ワークの方、おうちでちょっとリフレッシュしたい方へ。私はオンラインヨガのソエルを丸1年間有料会員で続けています。本当~に良いですよ♪(⇒すみません、私はマジメ会員ではないので痩せてはいないのですが、、。かなり健康になったと思います)また、にほんブログ村ランキングに参加しています。よろしければ、ポチ!ッと押していただけると嬉しいです♡

にほんブログ村