Add to favorites
Kita-ku,Mirai Bijyutubu
ココキタは東京都北区豊島五丁目団地内の文化活動拠点です。と、書くと堅苦しいのでざっくり言うと、「アートや演劇やお料理などを自由にできる元小学校を改築した東京都北区のスぺース」です。スタート当時はスッカラカンの印象でしたが、現在はけっこう利用率が高くなっているイメージです。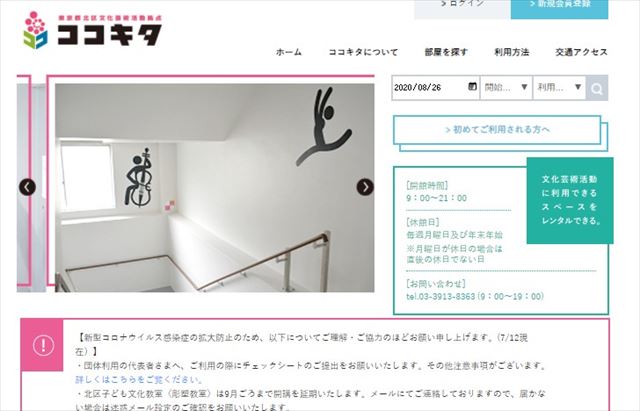 Cocokita is a cultural activity base in Kita-ku, Tokyo. It's hard to write, so roughly speaking, it is "the space of Kita-ku, Tokyo, which is a remodeled former elementary school where you can freely do art, theater, and cooking." At the time of the start, it was an impression of Sukkalakan, but now it seems that the usage rate is quite high.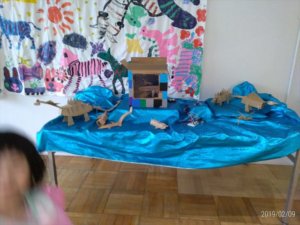 ココキタに子供と行くと、どんなことができるのか?早速みてみましょう。
(子連れココキタ:その1)エジソンをテーマにした前衛的なアート演劇
(Kokokita with children: Part 1) Avant-garde art drama with Edison as the theme.
2019年2月に行った、確かココキタ祭りだったと思うのですが、そこで見たエジソンの芝居が非常に良かったです。アートっぽいのはまだ免疫がないので、5歳のはっちゃんは拒否反応を示すかと思ってました。しかし、最後まで怖がらずにちゃんと見てました。(エジソンが暗い中で舞い踊るシーンもあったのに)
はっちゃん「ママ、エジソンって誰?」
わたし「電気発明した人だよ。すごいよね」
周りが静かな中、子供の質問に答えるのって照れますね;エジソンについて特に詳しくもないので、電気発明した人以外の説明ができず;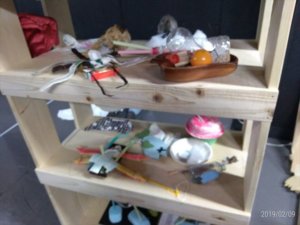 I think it was the Coco Kita festival that I went to in February 2019, but Edison's play I saw there was very good. I don't have any immunity for art-like things, so I was wondering if 5 year old Hatchan would show a rejection. However, I didn't be afraid to see it until the end. (There was a scene where Edison danced in the dark)
お芝居が終わったあとは、劇中で使われたエジソンの小道具をスタッフの方が子供たちに説明してくれました♪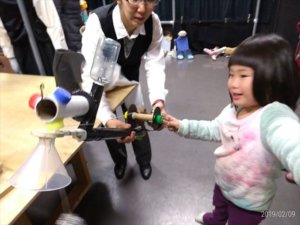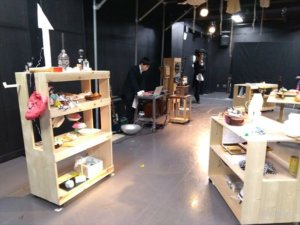 (子連れココキタ:その2)VRやマイクラやマイクロビットをお兄さんが教えてくれる未来美術部がある
There is a future art department where your brother teaches you VR, Micra and Microbit.
ココキタに来て「なんか面白いことないかな~」とフラフラしていましたら、ココキタの2階?あたりの部屋に「未来美術部」と書かれた部屋がありまして、中を覗いたら「どうぞ~」みたいな感じだったんで、はっちゃんと私で入ってみました。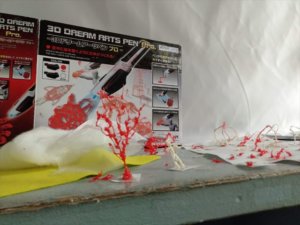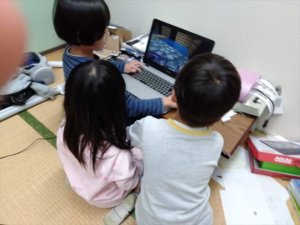 中には若い現役VRエンジニアの男性が2名いまして、毎週土曜に13時~18時で交代で来ているようです。中には男のコがいまして、はっちゃんとそう年齢は変わらないのに、マイクラでスゴイ作品を作っていました。イマドキの子だ~!
43歳のワタシも、ここでマイクロビットを教わりました。広く浅くミーハー的にIT好きな私なのでまだ未熟でしたが、ここはずっとこれからも通いたい場所です。(コロナで現在はお休み中です)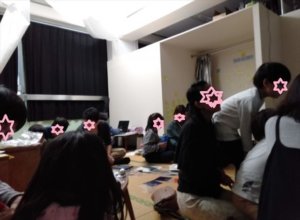 (子連れココキタ:その3)1階の食堂のメニューが身体によくてリーズナブル
(Kokokita with children: Part 3) The menu of the dining room on the first floor is good for your body and reasonable.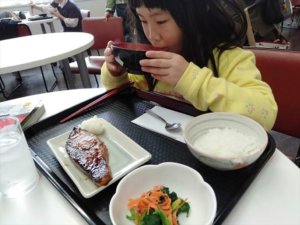 ココキタは北区豊島の小学校を改築した施設なので、内部は学校らしい施設がまだ残されています。1階にある食堂の中には大きな黒板が。そして、そこにメニューなどが書かれています。営業時間が短く、11時30分には行くと完売なことも多いので、食べられたらラッキーです。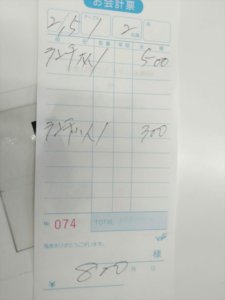 その代わり、ココキタの食堂は優しいおばあさんと美味しい、懐かしい、シミルお料理を提供してくれます。こどもは300円、大人が500円。こんなにちゃんとしたご飯を親子で800円でいただけるなんて、有難いです。
Coco Kita is a remodeled elementary school in Toshima, Kita-ku, so there are still school-like facilities left inside. There is a big blackboard in the dining room on the first floor. And the menu etc. is written there. Business hours are short and it is often sold out at 11:30, so I'm lucky if I can eat it.
Instead, Cocokita's dining room offers a delicious grandmother and delicious, nostalgic, Simil dishes. 300 yen for children and 500 yen for adults. I am grateful that parents and children can enjoy such decent rice for 800 yen.
(子連れココキタ:その4)帰りに豊島五丁目団地の公園で遊べる♡
(Kokokita with children: Part 4) On the way back, you can play at the park in Toshima 5-chome housing complex♡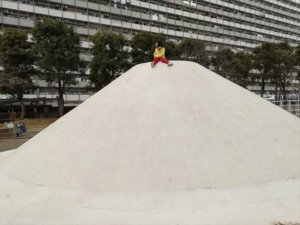 ココキタは巨大な北区豊島五丁目団地の向かって左側奥に位置しています。豊島五丁目の都営バス停付近にはセブンイレブンとデニーズ、そしてホームセンターがあるため、万が一ココキタの食堂がお休みでもデニーズに行ける、という保険を使うことができます♡
また、たまに違う公園に行くと子供は夢中になります。豊島五丁目団地には遊具がさまざまある公園がいくつもあるので、晴れた日にはココキタの帰りや前に公園で遊ぶのも楽しいと思います。
Cocokita is located on the left side of the huge Toshima 5-chome housing complex in Kita-ku. Since there are Seven-Eleven, Denny's, and a home center near the Toei 5-chome Toei bus stop, you can use insurance that you can go to Denny's even if the Cocokita's cafeteria is closed ♡
Also, sometimes children go crazy when they go to different parks. Since there are many parks in Toyoshima 5-chome housing complex with a variety of playground equipment, I think it's fun to play on a sunny day or in front of Cocokita on a sunny day.
店名
Shop Name
ココキタ
COCOKITA
種類
Kind
コミュニティセンター
Community center
公式URL
Web Site
https://kitabunka.or.jp/cocokita/
電話番号
Phone Number
03-3913-8363
住所
Address
東京都北区豊島5-3-13
幼児喜び度(最高max★★★)
The degree of infant's pleasan
★★
広いし、イベントある時ならGood!
It's large and good if there is an event!
小学生低学年喜び度(最高max★★★)
The degree of primary school child's pleasant
★★
ここで活動している小学生はたくさんいます!
There are many elementary school students working here!
ママのお財布危険度
(最高max★★★)
The degree of dangerous of Mom's wallet
★
入場料はありません。赤羽から電動自転車なら来れるかも?
There is no admission fee. Could an electric bicycle come from Akabane?
にほんブログ村ランキングに参加しています。よろしければ、ポチ!ッと押していただけると嬉しいです♡

にほんブログ村