Add to favorites
Adachi-ku, GALAXCITY
当サイトでは子供の遊び場所として足立区のポテンシャルを推していますが、このギャラクシティも「足立区、すごい!」と言わせるだけの実力を兼ね備えています。
今回のこどもとおでかけ東京のテーマは、足立区のギャラクシティです。
This site promotes the potential of Adachi-ku as a playground for children, but this galaxy also has the ability to say "Adachi-ku, amazing!" I have both.
The theme for this outing for children and children in Tokyo is Galaxy City in Adachi-ku.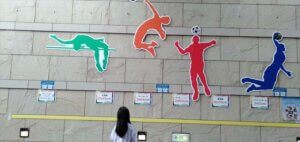 1994年からある、足立区の子供のための体験型複合施設「ギャラクシティ」。
Since 1994, "Galaxy City" is an interactive complex facility for children in Adachi City.
「ギャラクシティ」。一度聞いたらなかなか忘れないネーミングですよね。日本語にはなかなかない響きですもんね。ギャラクシティは足立区西新井にありまして、①プラネタリウムと②クライミングウォールと③各種ワークショップと④乳幼児向けの児童館みたいなお部屋と⑤お料理ができる部屋と、その他諸々があります。
でもですね、よく調べてから行かないで当日行くと、「え?予約しなきゃダメなんですか?」と肩透かしを食うことが多かったです。平日はイベント少なかったり。なので、わざわざバスや電車に乗るのであれば、しっかり公式ページを熟読してから行くのをオススメします。
"Galaxy". It is a naming that you will not forget once you hear it. It has a sound that is rare in Japanese. Galaxy City is located in Nishiarai, Adachi-ku, and there are (1) Planetarium, (2) Climbing wall, (3) Various workshops, (4) Children's room for infants, (5) Cooking room, and many others.
Well, if you go to the day without doing a thorough check, you often eat the shoulder watermark saying "Eh? Should I make a reservation?" There are few events on weekdays. So if you want to take a bus or train, be sure to read carefully I recommend you to go.
まるちたいけんどドーム(プラネタリウム)は大人500円、小中高生は100円です!
Maruchitai Kendo Dome (Planetarium) costs 500 yen for adults and 100 yen for elementary, middle and high school students!
「ここまで来て、おままごとだけして帰るなんで嫌だ~!プラネタリウム行く!」と思って、到着後すぐに受付でプラリウムに申し込みました。料金は大人500円、こども100円。さすが公的機関!な安さです♪
しかし、実際にそのプラネタリウム(2階)に行こうとしましたが、その時間にはっちゃんはおままごとに夢中で動いてくれませんでした;600円が無駄に、、!ち~ん!
I thought, "I don't want to come up here and just leave home and go home! Go to the planetarium!", so I applied to the plurium at the reception immediately after arrival. The price is 500 yen for adults and 100 yen for children. As expected, it is a public institution! It's cheap♪
However, I actually tried to go to the planetarium (2nd floor), but at that time, my little kid didn't move to his house; 600 yen wastefully,,! Chih!
ギャラクシティの看板メニューと言えば「スペースあすれちっく」♪
Speaking of Galaxy City's signature menu, "Space Asure Chick"♪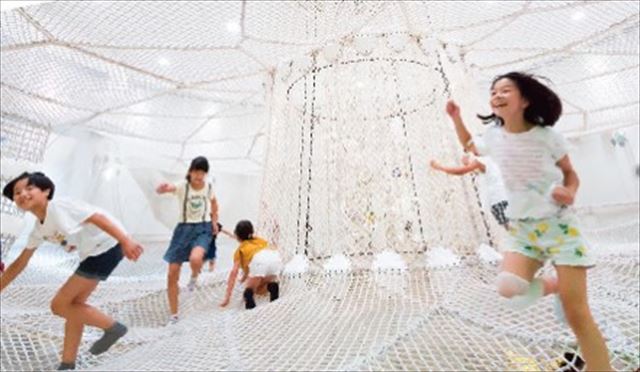 ギャラクシティには私の子供(はっちゃん)が3~5歳の時に3~4回行きました。彼女は私と違い何かにとりかかる時に慎重で、このスペースアスレチックも「ヤダ」「もう出る」と思いっきりブルーになっていました。室内の中に白いロープで作られた巨大アスレチックですが、つかまる所があまりないので不安定です。(そこが楽しいのですが)
「なんで~?楽しいよ~!」と誘ったのですが、本人がイヤだと言ってるんだから、すぐ退散しました。
When my child (Hakko) was 3-5 years old, I went to Galaxy on the 3rd-4th floor. Unlike me, she was cautious when it came to doing something, and this space athletic was "No." "I Get out of here!" and became blue.
It is a huge athletic made of white rope in the room, but it is unstable because there are not many places to catch it. (It's fun there)I asked, "Why?! It's fun!", but She said she didn't like it, so I immediately left. did.
何でもあるけど、どのワークショップが何時からあって、何に申し込むかを最初に計画をした方が良い施設
Everything, but it's a good facility to plan what's going on and what's going on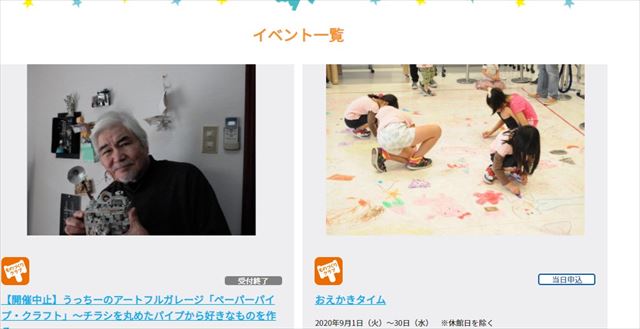 ギャラクシティは「子供の遊び場と言ったら!」「幼児から小学生まで幅広く遊べる!」とおでかけサイトで評判の場所だったので、とても期待していました。しかし、わざわざバスや電車で行くなら、正直、小学生以上がいいかもな~と思います。
クライミングをしたい子もいるけど、うちの子はしたくなかった。スペースアスレチックも怖くて、プラネタリウムも3歳とか4歳では興味なかった。そうすると、あと残るのは児童館みたいな「ちびっこガーデン」だけになっちゃいます;それなら、別に近所の児童館で全然いいんです。知ってるお友達もいるしね。
他のワークショップも、当日いきなりだと既に終わってるとか満席の場合が多かったです。
Galaxity was a popular place on the outing site, saying, "If you say it's a playground for children!" It was. However, if you want to go by bus or train, I think honestly better than elementary school students.
Some kids want to climb, but our kids didn't want to. I was afraid of space athletics, and I was not interested in planetarium when I was 3 or 4. Then, the only thing left to be left is a "little child garden" like a children's center;
If so, it would be nice to have a children's hall nearby. I have some friends that I know.other workshops were often over already or suddenly full on the day.
隣には西新井文化ホールがあります。ギャラクシティが(当時は)思ったより不発だったため、知らない人のコンサートを見ることに
Next to it is Nishiarai Culture Hall. Galaxcity was worse than I thought (at that time), so I decided to watch a concert of strangers.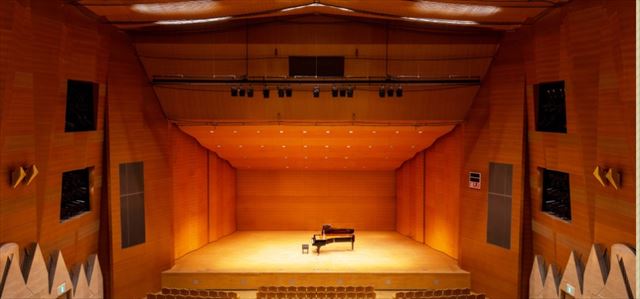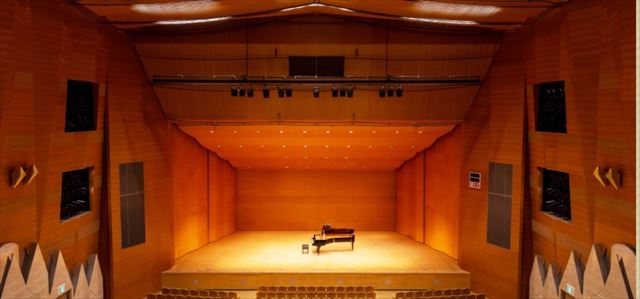 バスに30分ほど乗り、「何があるの?」と期待したはっちゃんは、まだまだ遊び足りません。しかし、計画を立てなかった私はギャラクシティで「あ~!どうしよ~!」と煮詰まってしまいました。
すると、ギャラクシティに隣接している「西新井文化ホール」で何やら知らない人の無料のコーラス・コンサートが開かれていました。「はっちゃん!あれ見に行こうよ。面白いよ」と無理やり我が子を誘い、しばしママさんコーラスを見学。助かった、、。
Hakko, who took the bus for about 30 minutes and expected "What's there?", is still not playing. However, I didn't make a plan, and I was confused at Galaxy City, saying "Oh! Then, there was a free chorus concert for strangers at "Nishiarai Bunka Hall" adjacent to Galaxy City. <strong>"Ha-chan! Let's go see that. It's intersting. Forcibly invite my child to see the chorus for a while. Was saved,,.
こどもみーてぃんぐ、Gがくえん。足立区に住む子供の方が楽しめるかも!
Children's meeting, G Gakuen. May be enjoyed by children living in Adachi Ward!
ギャラクシティは結局、足立区のこどもたちのための施設なのではないでしょうか。(→そーだよ!)だって、子供同士で話合いができる場や放課後の活動など、電車に乗ってわざわざ来ることもを対象にしていない気がするんです。
区民向けの体験型学習施設なんですが、当時はスペースアスレチックなどのアトラクションが斬新で、脚光を浴びすぎて私のように遠くから来るお客さんが来た、ってことではないのかな?
Isn't Galaxy City supposedly a facility for children in Adachi City? (→Soda!) I don't think it's intended to come on board a train, such as a place for children to talk and activities after school.
This is a hands-on learning facility for inhabitants, but at that time, attractions such as space athletics were innovative, and customers who came from afar like me because of too much attention Doesn't it mean that you came?
店名
Shop Name
ギャラクシティ
Galaxity
種類
Kind
体験型学習施設
Hands-on learning facility
公式URL
Web Site
https://www.galaxcity.jp/
電話番号
Phone Number


03-3799-6402
住所
Address
東京都足立区栗原1-3-1
幼児喜び度(最高max★★★)
The degree of infant's pleasant
★★
慎重派でないお子さんにオススメです!アンパンマンジュースの自販機があり、時間限定ですがちびっこガーデンでランチを持参できました。(コロナ前)

Recommended for children who are not cautious! There is a vending machine for Anpanman juice, and I was able to bring lunch at the little child garden for a limited time. (In front of corona)
小学生低学年喜び度
(最高max★★★)
★★★
イベントがある時間帯や近所に住む小学生には最高だと思います!
I think it's great for elementary school students who live in the neighborhood or at the time of the event!
ママのお財布危険度
(最高max★★★)
★
安心安全です!
Safe and secure!
にほんブログ村ランキングに参加しています。よろしければ、ポチ!ッと押していただけると嬉しいです♡

にほんブログ村