Add to favorites
Koutou-ku, Tokyo GLobal Gateway
Tokyo Global Gateway 、略してTGG (東京英語村)は原則館内で日本語禁止の「まるで海外」な環境を提供してくれる英会話学校です。東京オリンピック前に日本人の英語力を何とかしようとして(⇒憶測です;)、鳴り物入りでお台場にオープンしてから早2年。
今回の子供とおでかけ東京は、お台場のTGGでお届けします♡
TGG (Tokyo English Village) is an English conversation school that provides a "foreign" environment where Japanese is prohibited in principle. It's been two years since I opened the store in Odaiba with some noise, trying to manage the English ability of the Japanese people before the Tokyo Olympics (⇒ speculation ;). Going out with kids this time will be delivered at TGG in Odaiba♡
TGGって何さ?
What is TGG?
TGGは単なる英会話スクールなのですが、「東京都英語村」というサブタイトルがついているので何となく「東京都の税金使ってるの?」と思いましたが、会社母体は塾の市進(いちしん)です。
そこに大学教授やELEC(一般財団法人英語教育協議会)や博報堂のお偉いさんが入って開業した、民間企業による英会話スクールなのです。ここの最大のウリは、飛行機内や飲食店など英会話を使うと思われるシチュエーションの施設が1つの館内に集約されており、本物さながらのセットで英会話レッスンを受けられることです。
TGG is just an English conversation school, but it has a subtitle "Tokyo English Village", so I thought "Is the tax in Tokyo used?" .. It is an English conversation school by a private company that was opened by a university professor, ELEC (General Education Foundation English Education Council) and a great person from Hakuhodo. The biggest thing here is that you can take English conversation lessons in a set just like the real thing, because the facilities for situations where you can use English conversation, such as on an airplane or in a restaurant, are concentrated in one building.
すごい!日本にいながら海外気分?TGG最高!っと思ったが、料金が激たかでちょっと凹みます。。。
Wow! Feeling overseas while in Japan? TGG is the best! I thought, but I will dent a little because the price is intense. .. ..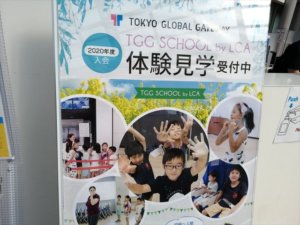 私は12年前に英会話のジオスのマネージャーとして毎日外国人講師と英会話をしていた時のピーク時で特にガリ勉せずにTOEIC795点でした。(⇒もう無効だよね!)私の母親も元英語教師です。なので、英会話スクールについては並々ならぬ興味(鼻息ふんふん!)を持っています。
そのため、「日本人の英会話が韓国や中国に負けてショボイのは義務教育が遅すぎなのと、アウトプットの場がなさすぎるからだ!」と鼻息荒く思ってたので、TGGは英会話トレーニング中の日本人への最高のアウトプットの場だな~!と、とても応援していました。その料金を見るまでは、、!!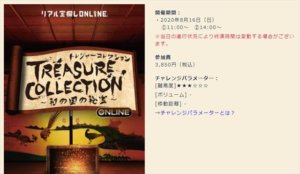 例えば、オンラインのZoomで宝探しを英会話をしながらできるというこの企画。もちろん、企画にはさまざまな運営費がかかっているのはわかりますよ!わかりますとも。でも、Zoom使った企画で3500円て結構高めな気がします;
その他にも、基本時間の10時~17時までフルで親子で英会話体験をすると1万円札(諭吉)が1枚飛んで行ってしまいます。英会話って1回2回したからってどうにもならないので、回数をこなしたいんすよね。だから、何回も気軽に行ける値段だとホント助かるのにな~!って思います。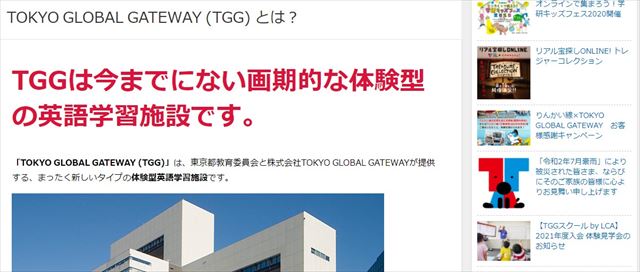 For example, this project where you can do treasure hunting while you are doing English conversation with online Zoom. Of course, you can see that there are various operating costs involved in planning! I understand. However, I feel that the plan using Zoom costs 3500 yen, which is quite high; In addition, if you have a full-time English conversation experience between parents and children from 10:00 to 17:00, which is the basic time, one 10,000 yen bill (Yukichi) will fly away. I can't help just because I've done English conversation once or twice, so I want to do it as often as I want. Therefore, it would be really helpful if the price was easy to go many times! I think.
高いとディスリながらも、とりあえず1回行ってみました
Although it was expensive and I tried it once for the time being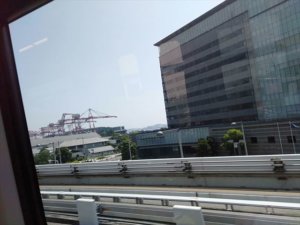 完全なる一般庶民のうちですが、料金を理由に良さそうな施設に行くのを諦めるのは非常に悔しいのです。私の英語はもうどうでもいいんですが、やはり子供にはたくさん英語に触れさせたい!ということで、単発の「英語でプロの画家に絵を習ってみよう!」というプログラムに申し込んでみました♡
英語でば~っと外国人に話しかけられるより、お絵描きしながら「Red~!」とか色の単語も覚えられて、なんか楽しそうじゃないすか?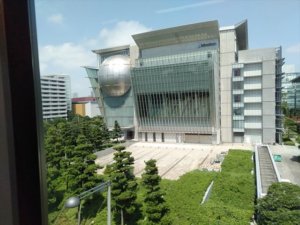 I'm a complete ordinary person, but it's very disappointing to give up on a good looking facility because of the price. I don't care about English anymore, but I want my children to be exposed to English! So, let's learn a single-shot " from a professional painter in English. I applied for a program called "</a>" ♡ Rather than being able to speak to foreigners in English, I can remember words such as "Red~" while drawing, and it seems to be fun. Are you sure?
ママ、まさかの30分遅刻!大慌ての初TGG!!
Mama, 30 minutes late! First TGG in a panic! !!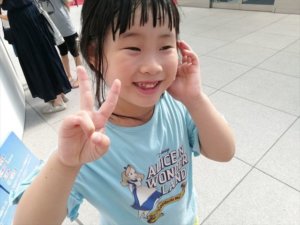 TGGはゆりかもめ「テレコムセンター」駅下車で大人の足で徒歩5分くらいです。もちろんGoogle Mapを見ながら進みましたが、お台場って場所によってはとても殺風景で、どっちに進めばいいのか若干困りました。
駅から降りたら、左手に大江戸温泉、右手に道路という感じでまっすぐ歩き、一つ目の角を右側に曲がり(横断歩道)そのまま進み左手に見える「タイム24ビル」というビルに入っています。1階にローソンが入っています。しかし、そもそも私は13時からの予約を13時半からと勘違いしていたので、思いっきり大遅刻してしまいました。ああ、、;
TGG is about 5 minutes on foot from adults by getting off at Yurikamome "Telecom Center" station. Of course, I proceeded while looking at Google Map, but depending on the place, Odaiba was a very deadly scene, so I was a little worried about which way to proceed.When you get off from the station, walk straight like Oedo Onsen on your left and a road on your right, turn right at the first corner (pedestrian crossing) and continue on your left It's in a building called "<strong>Time 24 Building". Lawson is on the 1st floor.
However, in the first place, I misunderstood the reservation from 13:00 to 13:30, so I was very late. Oh,,;
外国人の先生ってどうしてこんなに魅力的なレッスンをしてくれるの?(カンドー)
Why do foreign teachers offer such fascinating lessons? (Kando)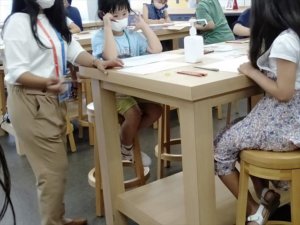 教室内に着くと、20名前後の子供たちが既にお絵描きを始めていました。今日のテーマはカクレクマノミです。先生の英語を聞きながら、白い画用紙に鉛筆で絵を描き、その上に色鉛筆で色付けをしていきます。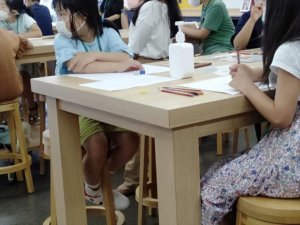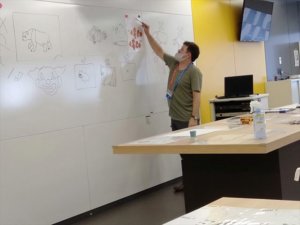 私は遅刻をあまり気にしない(仕事と友人との約束以外)ので、笑顔で後部座席へ着席。周辺に座っている親御さんは教育パパ的な人とBボーイ的な人などバラエティに富んでいました。で、肝心のプロ画家の先生のレッスンはさすがにとても良かったです。(わざわざここまで来てよかったよ、、)と、心ではオイオイと泣いていました。親ばかですね。
When I arrived in the classroom, the children after 20 names had already started drawing. Today's theme is clown fish. While listening to the teacher's English, I draw a picture on a white drawing paper with a pencil and color it with colored pencils.
I don't really care about being late (except for work and appointments with friends), so I smiled into the backseat. The parents sitting in the surroundings were diverse, including educational daddy and B-boy. And the lesson of the teacher who is a professional painter was really good. (I'm glad I came all the way up here), and cried Ooioi in my heart. You're an idiot.
急に英語でお絵描きに連れて来られたはっちゃん。頑張ってカクレクマノミを描く!!
Suddenly brought to English for drawing. Do your best and draw a clown fish! !!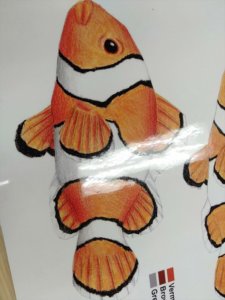 お絵描き大好きなはっちゃん(6)ですが、カクレクマノミどころか魚の絵を描くのも今回が初めて。レッスン参加者は皆小学3年生以上くらいと年上の娘が多く、「はっちゃんより、みんなお絵描きが上手、、;」としょげていました。「ぶっちぎりで年下だから気にすんな!周りと自分を比べるな!」と言っておきました。
このレッスンのあと、家に帰ってからも魚を楽しそうに書いていました。「外国人の先生、楽しい」「おえかき、好き♡」と少しでも思ってもらえたら、万々歳です♡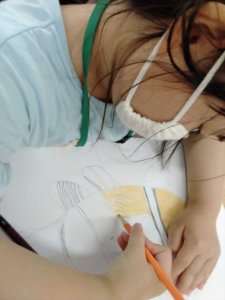 I love drawing, Hatchan (6), but this is my first time to draw a fish instead of a clown fish. Many of the lesson participants were older than 3rd grade elementary school girls, and they said, "Hatch-chan, everyone is better at drawing …;". I said, "
Because it's so small and younger, don't worry! Don't compare yourself with others!</strong>". After this lesson, I enjoyed writing fish even after returning home. If you can think of "Foreign teachers are fun" and "I love you ♡", I'm very happy ♡
レッスンが終わるとパスポートにスタンプをくれます♡
You will get a stamp on your passport when the lesson is over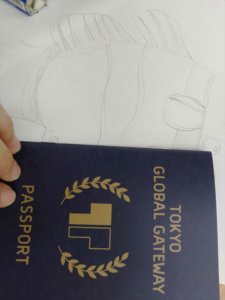 英語のレッスンが終わったら、「スタンプ押すから並んでね~」と先生に英語で言われ、子供たちは受付で配られたTGGパスポートを持って並びます。まるで海外というコンセプトだから、パスポートか!いいね~!と、43歳のワタシは知り合いが周りにいなかったので、心の中でひとりで「いいじゃん!いいじゃん!」と思ってました。(そして、ブログにも書いてる始末です;)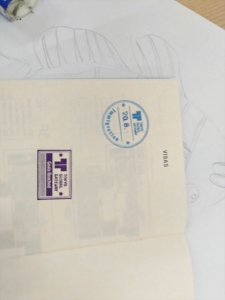 まとめ:単発だけだとTGGの本来の良さがまだわからない、、
Summary: The original goodness of TGG is still unknown if it is only one shot,
今回1回だけ行って思ったのは、ある程度子供が英会話学習をしてインプットが入った状態で行った方がコスパは高いな、と思いました。だって、半日(いや、1時間?)行って5千円、一日行ったら1万円かかるのですもの。
TGGにしょっちゅう行ける人や近所の人ならいいですが、そうでない場合は単発になるのだから、子供が挨拶くらいできてから行った方が、子供も楽しめるのかな~!と思いました。でも、空港とかのセットがあって外国人がいる、って発想はとても良いと思います。また次回も行きたいと思います!
This time, I thought that it would be more costly if the child learned English conversation to some extent and had input. It was. Because it costs 5,000 yen for half a day (no, one hour?) and 10,000 yen for one day.
Those who can go to TGG often and neighbors are good, but if it is not, it will be a single shot, so it is better to go after the child has made a greeting, I wonder if kids can enjoy it! I thought. However, I think that the idea that there are foreigners because there are sets such as airports is very good. I will also go next time!
店名
Shop Name
東京英語村 Tokyo Global Gateway(TGG)
種類
Kind
英会話スクール
English Conversation School
公式URL
Web Site
https://tokyo-global-gateway.com/personal/
電話番号
Phone Number
0120-865-961
住所
Address
東京都江東区青海2丁目4−32 タイム24ビル
幼児喜び度(最高max★★★)
The degree of infant's pleasant
★★
英会話をバリバリ習ってる意識高い系の子なら好きだと思います!あとは、イベントの日なら楽しめるかな?
I think that I like it if the child has a high awareness of learning English conversation! After that, can you enjoy it on the day of the event?
小学生低学年喜び度(最高max★★★)
The degree of primary school child's pleasant
★★
英語大嫌いじゃない子供なら面白がると思います!部屋もたくさんあるし。
I think it would be fun for children who don't hate English! There are many rooms.
ママのお財布危険度
(最高max★★★)
The degree of dangerous of Mom's wallet
★★★
これは高いね。割引も結構検索したけどなかなかありません。
This is expensive. I've searched quite a lot for discounts, but it's hard to find.
オンライン英会話、オススメです!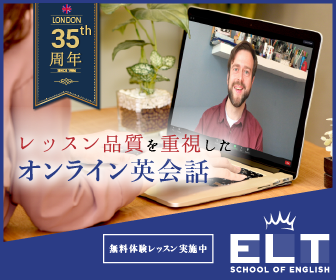 よろしければ、ポチ!っとお願いします。ブログランキングに参加しています。

にほんブログ村