Add to favorites
[Chuo-ku] Is there a children's playground at Mitsukoshi Nihonbashi? !!
よく子供のおでかけサイトを見ると、「おむつ替えシートもあるし、デパートは小さい子供でも最高の遊び場所!」的な記事が書いてあります。確かに、まだ自我がない赤ちゃんなら頻繁でないならアリかと思います。
が、自分がこどもならデパートより正直アソボ~ノ!とかキドキドとかのが100倍楽しいかな。化粧品コーナーは臭いし。
でも、どうしても親の都合でデパートに行かなきゃいけない時に、子供は楽しいのか?って話をしたいと思います。
When I often visit children's outing sites, there is an article that says, "There are diaper changing sheets, and department stores are the best place to play even for small children!" Certainly, if the baby has no ego yet, I think it's an ant.
日本橋三越は本店と新館があり、本店はいま改装中です
Nihonbashi Mitsukoshi has a main store and a new building, and the main store is currently under renovation.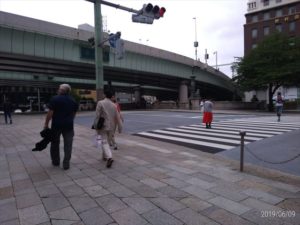 実家が東京メトロ東西線沿いにあるため、何かと日本橋に来る機会があります。若さのかけらもない場所ですが、落ち着いていて、何気に新しい取り組みが多く、老舗の名店が多いため私は日本橋が大好きです。
Since my parents' house is along the Tokyo Metro Tozai Line, I have a chance to come to Nihonbashi. It's a place where you can't be young, but I love Nihonbashi because it's calm, there are many new initiatives, and there are many well-established stores.
【日本橋の名店】※一部
Famous for canned candy] Eitaro Ame Honpo
1857年に栄太郎が構えた日本橋の本店。 江戸の頃から変わらず日本橋の袂で菓子屋を営んで参りました榮太樓總本鋪。
引用:榮太樓總本鋪
2.【海苔ひとすじ】山本海苔店
[Nori Hitsuji] Yamamoto Nori store
嘉永2年(1849年)日本橋室町に創業の海苔専門店、山本海苔店。最高品質の「宇梅の花」はいまでもベストセラー。
3.【ようかんと言えば】とらや 日本橋店
[Speaking of Yokan] Toraya Nihonbashi store
日本橋の袂に、昭和21年(1946)に開店した喫茶「みかく」を前身とする店です。原材料不足で和菓子の製造を続けることが困難だったため、「みかく」では汁粉や雑煮に加え、コーヒーやアイスクリームなどを提供していました。
引用:日本橋店(直営店) | とらやの和菓子|株式会社 虎屋
日本橋三越は本店と新館の2つの建物がありますが、住所は同じです。本店は現在(2020年10月)工事中で、工事は2017年から3年がかりで「カルチャーリゾート百貨店」を目指して改装されてきました。当初の予定では、2020年中に工事は終わる予定です。
本店・新館の住所と電話番号
日本橋室町1丁目4−1
03-3241-3311
日本橋にカルチャーリゾート百貨店ができるのね♡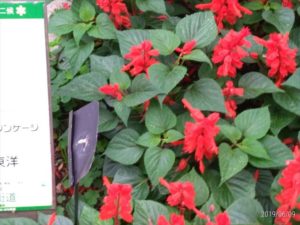 Nihonbashi Mitsukoshi has two buildings, the main store and the new building, but the addresses are the same. The main store is currently under construction (October 2020), and the construction has been renovated from 2017 to become a "Culture Resort Department Store" in three years. The original plan is that construction will be completed by the end of 2020.
日本橋三越の元祖・お子様ランチは一見の価値あり!だけど、、閉店;
Nihonbashi Mitsukoshi's original children's lunch is worth a visit!
日本橋三越新館5階にある「ランドマーク」は上記の動画のような煙モクモクのぶっとんだお子様ランチを提供していましたが、2020年1月で閉店となってしまったそうです、、!Oh,No!(⇒簡単な英語だけしゃべれます♡)これは本当に残念です。
The "Landmark" on the 5th floor of the Nihombashi Mitsukoshi New Building offered a smoky kid's lunch like the one in the video above, but it was closed in January 2020! Oh, No! (⇒ I can speak only simple English ♡) This is really disappointing.
ガストとかのお子様ランチと違い、お子様ランチなのにハンバーグやケチャップライスも本気のおいしさでした。(⇒そもそも値段が全然違うけどネ)
Unlike kid's lunch such as Gusto, hamburger steak and ketchup rice were really delicious even though it was a kid's lunch. (⇒ The price is completely different in the first place, but ne)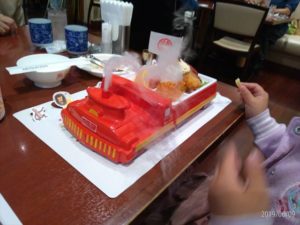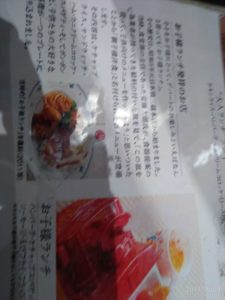 新館5階の「サンリオ」も閉店;
"Sanrio" on the 5th floor of the new building is also closed;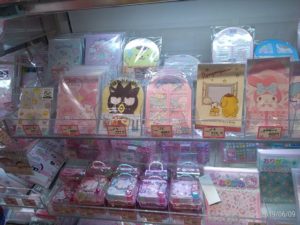 え~、日本橋三越で煙もくもくのお子様ランチとサンリオで楽しめるよ!的な記事を書こうとしたのですが、なんと、ググってみたら「サンリオ」も閉館されてました~!!2020年8月に。
Eh, you can enjoy a smokey kid's lunch and Sanrio at Nihonbashi Mitsukoshi! I tried to write a typical article, but when I googled it, "Sanrio" was also closed! !! In August 2020.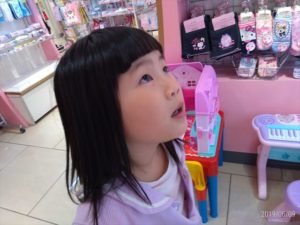 サンリオってデパートの中で唯一100円とか200円とかで物を買える店だったのに;「好きなもの買っていいよ!」と偉そうに母親ヅラできる貴重な見せだったのぃ~!(⇒じゃあ、そもそもデパートくんなよ)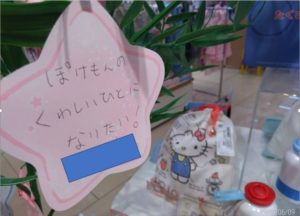 Sanrio was the only department store where you could buy things for 100 yen or 200 yen; it was a precious show that you could scream your mother, saying, "You can buy what you like!" (⇒ Then, it's a department store in the first place)
仕方ないので(?)本館5階の第一園芸でばーばの誕生日用の花束を買いました

I can't help it (?) I bought a bouquet for Barba's birthday at Daiichi Engei on the 5th floor of the main building.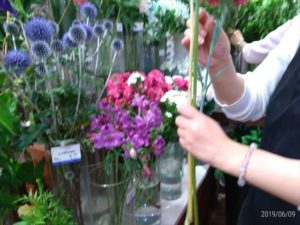 伊勢丹と三越の合同のクレジットカード「エムアイカード」をご存知ですか?私はポイントサイト「モッピー」でエムアイカードを知りました。
全然デパートに行かないのに興味なかったのですが、エムアイカードを作れば30,000モッピーポイント(現金やマイルに交換可能)もらえるキャンペーンをやっていたので、年会費を含めてもかなりトクだな~!と思い、カードを作りました。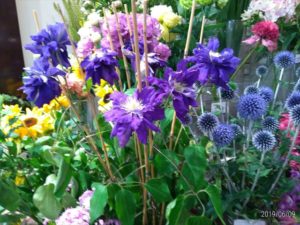 エムアイカードを作ると、1年に1回4,000円分くらいの専門店で使えるクーポンが郵送され、第一園芸でも使えます。(既にカードは解約しました、、。すみません;)
モッピーに興味ある方はぜひ下のバナーからお進みください!(普通の買い物とかクレジットカード作るのをモッピー経由にするだけで現金に交換できるポイントがたまります♪)
行きませんでしたが、屋上は面白そうです
I didn't go, but the roof looks interesting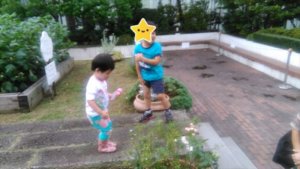 あとから考えたら、デパートの屋上って楽しそうですよね。うちも三越の屋上には行かなかったのですが、別の日に日本橋の高島屋の屋上に行きました。
If you think about it later, the rooftop of the department store seems to be fun. We didn't go to the rooftop of Mitsukoshi, but on another day we went to the rooftop of Takashimaya in Nihonbashi.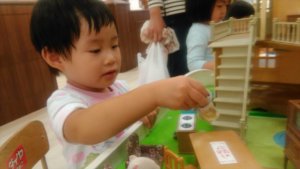 遊具がないから公園よりはつまらないけど、ないよりはマシで、子供は気晴らしになります。中に入ってジャンプするバルーンみたいな、あの遊具があったらもっとイイですね。
It's more boring than a park because it doesn't have playground equipment, but it's better than nothing, and it's a distraction for kids. It would be even better if there was that playground equipment, such as a balloon that jumps inside.
なお、2019年に日本橋の高島屋の屋上はきれいにリニューアルしたようで、屋上でバーベキューができるようになりました。
※夏期限定
In addition, it seems that the rooftop of Takashimaya in Nihonbashi was completely renewed in 2019, BBQ on the roof Can now be done.
これ何?日本橋の道路を外人さんがサーキットしている?!

What is this? Is a foreigner circuiting on the road in Nihonbashi? !!
そんな感じで、子供が喜ばないおでかけがダイキライな私は、悶々としながら日本橋をたったのでした。あ、じぶん一人で行くなら日本橋はもちろん好きですよ?
あとは、たいめいけんの凧ミュージアムとかね、金魚のアートアクアリウムとかありますよね。はちこがもう少し大人になってからかなあ、日本橋は♡
With that kind of feeling, I was so tired of going out that my child wasn't happy, so I struck Nihonbashi in agony. Oh, of course you like Nihonbashi if you go alone?
ちなみに、日本橋高島屋にポケモンセンターがあります
By the way, there is a Pokemon Center in Takashimaya, Nihonbashi.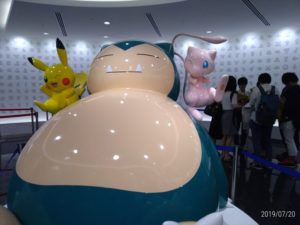 う~ん。やはり、日本橋三越では食べるか買い物するかしかできないので、好奇心の塊のような子供にはキツイのでは、、。まあ、年に数回なら大人につきあえよ!って感じです。
しょっちゅうデパートに行っているのは歌舞伎などの芸能一家はセレブなので、そういう家の子供なら仕方なく受け入れるしかありませんね。(うちは非セレブなのでデパートはそんなに行きません;)
Hmmm. After all, at Nihonbashi Mitsukoshi, you can only eat or shop, so it may be hard for children who are curious. Well, if it's a few times a year, it's an adult! I feel like.
I often go to department stores for performing arts families such as Kabuki and celebrities, so I have no choice but to accept children from those families. (Because we are non-celebrities, we don't go to department stores so much;)
【2021年5月8日(土)追記】
日本橋高島屋の「洋食 麦星 by グリル満天星 麻布十番 日本橋髙島屋店 」に子連れ&ばーばで行きました。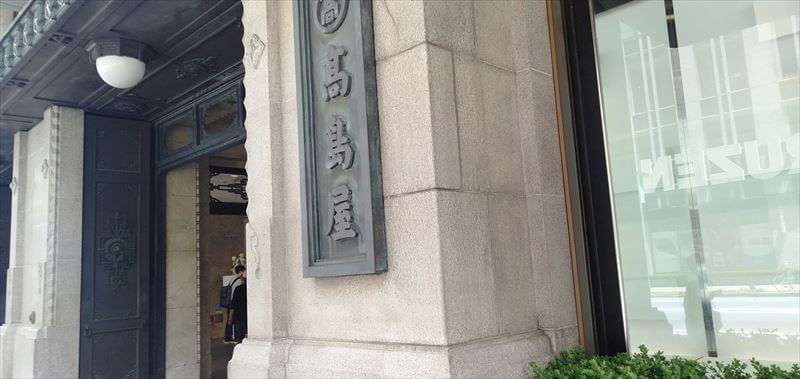 ポケモンセンター目当てで行きましたが、やはり緊急事態宣言で休み、、;そうっすよね。分かってました。麦星では子供はエビのクリームカレーが美味しい、と言っておりました。
I went for the Pokemon Center, but after all I took a rest due to the state of emergency …; That's right. I knew it. At Mugiboshi, children said that shrimp cream curry was delicious.
お疲れ44歳!まだまだ元気だしていくためにサジージュース飲んでみよ♡

にほんブログ村ランキングに参加しています。よろしければ、ポチ!ッと押していただけると嬉しいです♡

にほんブログ村