Add to favorites
[Kita-ku] The Liberty Appraisal Club Oji store is deadly gentle! Access & Reputation-Pokemon Card Lecture Edition
世には2種類の親がいると思います。こどもが好きになるものを全力で応援、というか「親も好きになっちゃうヒト」と、「子供が興味あっても断固として自分を貫く人」。(ex.子供がキャラクター着たがっても、親の美学でモノトーン着せる、みたいな)
で、私はそんなに美学ないんでw 完全にこどもの好きなものは自分も好きになっちゃうタイプです。(⇒でなきゃ、こんなおでかけブログ書かね~し!)
というわけで、今回は北区王子の「リバティ鑑定倶楽部」(カード・CD・古着など中古販売のチェーン店)にお邪魔(文字通り)した際の経験についてお話したいと思います。
I think there are two types of parents in the world. People who support what children like with all their might, or who love parents, and people who are determined to stick to themselves even if their children are interested. (Ex. Even if a child wants to wear a character, he can wear it in monotone because of his parents' aesthetics.)
So, I don't have that much aesthetics, so what I completely like about children is the type that I also like. (⇒ If I don't, I'll not write this outing blog!)
So, this time, I would like to talk about my experience when I visited the "Liberty Appraisal Club" of Oji, Kita-ku (literally).
リバティー鑑定倶楽部に「ポケモンカード買うから、ゲームのやり方教えて」と電話しました
I called the Liberty Appraisal Club, "I'm going to buy a Pokemon cart, so tell me how to play the game."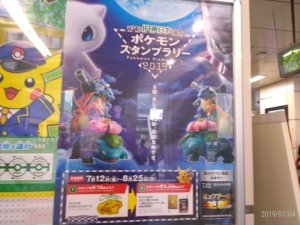 ①4~5歳、我が子にポケモン期の到来
4-5 years old, the arrival of the Pokemon period for my child
はっちゃんは4歳からの2年間、幼稚園に通っていました。幼稚園の年長に差し掛かったころ、クラスで急速にポケモンが流行りました。
Hatchan went to kindergarten for two years from the age of four. When I was approaching the elders of kindergarten, Pokemon became popular rapidly in my class.
それで、ポケモンのアニメを見たり、スタンプラリーをしたり、ポケモンカフェに行ったり、PokemonGoをしたり(赤羽の人ってポケゴー大人でも外でやってるよね)2年間、いろいろしてたわけです。
That's why I watched Pokemon anime, did stamp rallies, went to Pokemon cafes, played Pokemon Go (Akabane people are also Pokemon adults doing it outside).
最初はポケモンカードゲームには興味を示さず、ゲームコーナーにある「ポケモンガオーレ」というゲームにかなりハマっておりました。
At first, I wasn't interested in Pokemon card games, and I was quite addicted to the game "Pokemon Gaore" in the game corner.
②え?なんでカード・CD・DVD・ゲームetc販売店がゲームを教えてくれるの?
e? Why does the store selling cards, CDs, DVDs, games, etc. tell me?
そんなある日、私ははっちゃんに買ってあげたポケモンカードのルールが説明書を読んでも分からず;(情けない、、;)私は東都生協のブロック委員の仲間に「子供のカードゲームなのにチンプンカンプンでさ」とこぼしました。
One day, I couldn't understand the rules of the Pokemon card I bought for Hatchan even after reading the instruction manual; (sorry, …;) I discussed.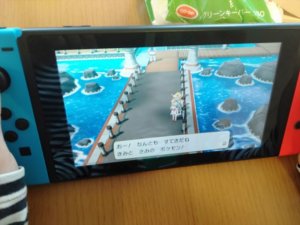 すると、仲間の一人が「王子のリバティの店長さん、教え方うまいよ!」と教えてくれたのです。私は、「え、なんかそこで講習かなんかやってるの?」と聞きますと、「教えてと頼んだら、教えてくれるはず~」と言うのです。
Then, one of my friends told me, " Liberty's manager at Ouji, he will teach o you!" When I ask, "Well, are you doing a class there?", She says, "If you ask him to teach you, He should tell you."
ある日、勇気を出してリバティ王子店に電話をすると「毎週水曜日の夕方ならポケモンカードのイベント(?忘れました)があるから、大丈夫です。」という話でした。
電話を切ったあとも、私は(どうしてお店で何か買ったわけじゃないのに、教えてくれるのかな)と少し疑問に感じていました。
One day, when I courageously called the OUji Liberty store, he said, "Every Wednesday evening, a Pokemon card event (? I forgot it) is okay."
Even after I hung up, I was a little wondering (why didn't I buy something at the store, but would he tell me by free).
2019年8月水曜日某日。リバティ鑑定倶楽部王子店にレッツゴー!アクセス方法
Wednesday, August 2019 One day. Let's go to the Liberty Appraisal Club Oji store! how to access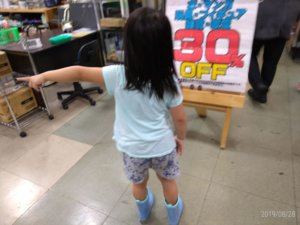 リバティ鑑定倶楽部はチェーン店のようですね。私たちが行った王子店は以下の場所にあります。
The Liberty Appraisal Club is like a chain store. The prince store we went to is located at:
王子駅からは徒歩5分程度です。都営バスの「王子二丁目」のバス停の目の前にあります。黄色い看板が目印で、はす向かいにはこれまた黄色い建物の「ほりぶん」という八百屋さんがあります。
It is about a 5-minute walk from Oji Station. It is in front of the bus stop of "Oji 2-chome" on the Toei bus. The yellow sign is a landmark, and across the street there is another yellow building called "Horibun", a greengrocer.
住所
東京都北区王子1丁目14−4
電話
03-3919-9593
営業時間
営業時間10時~22時
★コロナの影響により営業時間に変更あり。トレカ買取り受付は開店~16時30分まで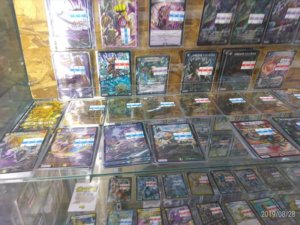 「すいません、、。あの、電話しました者ですが、、。」とお店の方に言うと、「ああ、店長呼んできますね。」とスタッフの方が店長さんを呼んできてくださいました。
"I'm sorry … I'm the one who called you …" and said to the store, "Oh, you can call the store manager." The staff called the store manager.
仕事をひと段落させ、私とはちこのために店長さんがわざわざ直々にいらっしゃってくださいました。ひ~!超、営業の邪魔してるや~ん!(⇒ここまでの時点で、我々は何も買ってない客です。)
After finishing the work, the store manager came all the way to me and my friend. Hi! It's super disturbing sales! (⇒ At this point, we are customers who have not bought anything.)
まさかの90分レクチャー!店長さん、あの節はありがとうございました!!
Rainy day 90 minutes lecture! Thank you store manager for that section! !!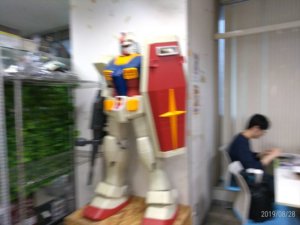 「では、始めましょうか」と店長さんは私(43歳)とはっちゃん(5歳)に優しく教えてくれました。店内にはどうみても不釣り合いな我々に優しくしてくださるなんて、この店、良い店だ!と私は直感的に思いました。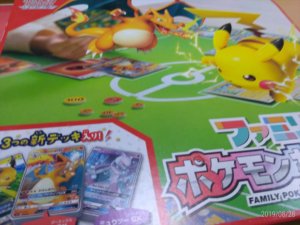 "Well, let's get started," the store manager kindly taught me (43 years old) and Hatchan (5 years old). It's a good store to be kind to us, who are disproportionate to the inside of the store! I intuitively thought.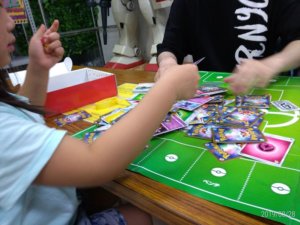 店内には99.99%カードゲーム好きな男性や小学~中学生しかいないのに、我々は幼児+おばさん。疎外感ハンパなかったっすが、それが逆に楽しかったですね。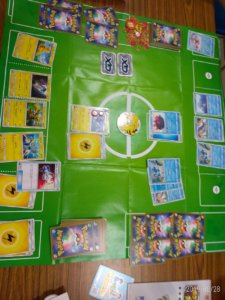 「ポケモンカードゲームって何歳くらいからするものなんでうsか?」と尋ねると、「う~ん。。。(はっちゃんを見て)ちょうどお兄ちゃんやお父さんがやってるから、このぐらいの女の子が来てることもありますね。」とのこと。そうなんだ~!
ポケモンカードゲームって世界大会もあるそうです。
ポケモンバトルの世界一を決める大会です。カードゲーム部門、ゲーム部門、ポッ拳部門があります。

例年夏にアメリカ合衆国で開催され、世界各国から大会を勝ちぬいた強豪プレイヤーたちが集結し、ポケモンバトルを繰り広げます。海外のポケモンプレイヤーと直接交流ができるビッグイベントです。

引用:https://www.pokemon-card.com/event/pokemon_wcs.html
いや~、未知なる世界を体験しました。
There are only 99.99% men and elementary to junior high school students who like card games in the store, but we are toddlers + aunts. I didn't feel alienated, but it was fun.
When I asked, "How old are Pokemon card games?", "Hmm … (Looking at Hatchan) Just There are times when a girl like this comes because my brother and dad are doing it. " That's right ~!
It seems that there is also a world competition for Pokemon card games. No, I experienced an unknown world.
何も買ってない客に、ポケモンコインまでくれたリバティ鑑定倶楽部様
Liberty Appraisal Club who gave me Pokemon coins to customers who didn't buy anything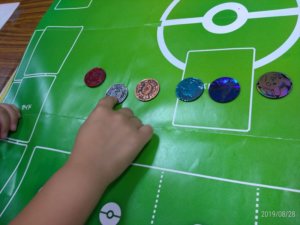 ポケモンカードゲームでは「コインを投げて」と書かれているときに表か裏かで判定するときに使えます。店長さんの持っていたいろんな種類のコインを見て、はっちゃんは「いいな~」とおねだりしました。
In Pokemon card games, it can be used to judge whether it is front or back when "Throw a coin" is written. Looking at the various types of coins that the store manager had, Hatchan begged him to say "I like it".
私は心の中で(やめろ~!これ以上迷惑かけないでくれ~!)と思ってましたが、店長さんは「あげるよ」とはちこに1枚プレゼントしてくれました。
I thought in my heart (Stop it! Don't bother me anymore!), But the store manager gave me a gift, "I'll give it to you".
最後にレジでポケモンカードを買ってホっとした母ちゃん
Finally, my mother was relieved to buy a Pokemon card at the cash register.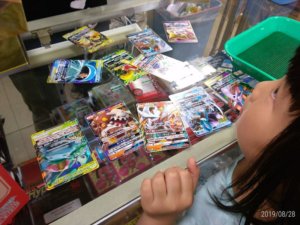 私は友達でも何かプレゼントされると速攻でお返ししたくなる性分です。(⇒でも、結構忘れて返さないときもありますが;)そのため、今回のように無料で何も買ってない店から長時間教えていただくと、なぜか異常にそわそわしてしまいました。
帰りにポケモンカードを買って帰れてヨカッタ。リバティ鑑定倶楽部さんは他のコーナーに古着やCDなどもあり、また近くに寄ったら寄りたいな~!と思います。(ポケモンカードゲームでも他の子と対戦でいきたいです)
Even my friends want to give back in haste when something is given as a gift. (⇒But sometimes I forget it and don't return it;) Therefore, when I was told for a long time from a store that didn't buy anything for free like this time, I was afraid for some reason.
Buy a Pokemon card on your way home and go home. Liberty Appraisal Club has used clothes and CDs in other corners, and I want to stop by if I get closer! I think. (I want to play against other children in Pokemon card games as well)
にほんブログ村ランキングに参加しています。よろしければ、ポチ!ッと押していただけると嬉しいです♡

にほんブログ村