Add to favorites
[Saitama City] Partecipa ai campionati mondiali di pattinaggio di Figia nella Saitama Super Arena con i bambini!
ある日、趣味の「ローチケ」(=ローソンチケットです)から送られてきたメルマガを見たら、フィギアスケートのチケット販売情報が載っていました。
「フィギアスケートなんか、一部のセレブが行くところでしょ。一般庶民には無理無理無理、、!」と画面を閉じようとすると、D券の5,000円という金額が目に入りました。
「えっ!フィギアスケートって5,000円で見れるんだ。へ~!」と思い、その後、本当に世界フィギアスケート選手権2019を見にいくことになりました。
今回の東京の小学生とおでかけは、世界フィギアスケー大会withこども、でお送りします♡
One day, when I saw the e-mail newsletter sent from my hobby "Lawson Ticket" (= Lawson Ticket), I found ticket sales information for figure skating.
When I tried to close the screen saying, "Figure skating is where some celebrities go. It's impossible for ordinary people," I saw the amount of 5,000 yen for the D ticket.
I thought, "Oh! You can see figure skating for 5,000 yen. Hey!" After that, I really decided to go to see the World Figure Skating Championship 2019.
ISU世界フィギアスケート選手権とは?
What is the ISU World Figure Skating Championship?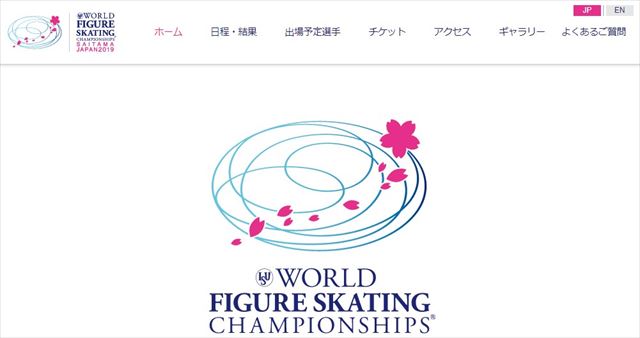 ISUフィギアスケート選手権2019は3月20日~24日の5日間さいたまスーパーアリーナで開催され、スポンサーはアコム、バンダイナムコ、キャノン、シチズンなど多くの企業です。
試合の模様はフジテレビで放映されていました。
ISU Figure Skating Championship 2019 will be held at Saitama Super Arena for 5 days from March 20th to 24th, sponsored by Acom, Bandai Namco, Canon, Citizen and many others. It is a company.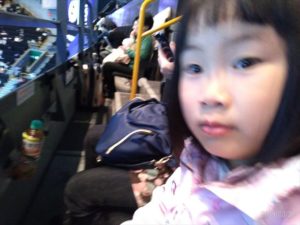 わたしたちが行った3月22日(金)のプログラムは以下の通りです。
The program we conducted on March 22nd (Friday) is as follows.
アイスダンス(リズムダンス) 12:00
Ice dance (rhythm dance) &12:00
女子シングル(フリースケーティング) 17:30
Women's Singles (Free Skating) 17:30
※競技終了時間は21:30頃、表彰式終了時間は22:00頃を予定しております。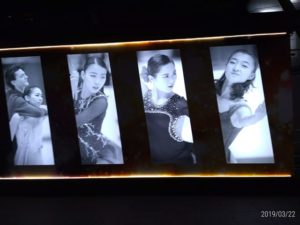 とても長いので、女子シングルが1時間くらい見れたらいいや~!、と完全にどの選手が見れるかも全くチェックせず、さいたまスーパーアリーナへ行ったのでした。(フィギアファンからしたら許せない客ですな;)
It's very long, so I wish I could see the women's singles for about an hour! I went to Saitama Super Arena without checking which player I could see. (It's an unforgivable customer for figure fans;)
子供とスポーツ観戦をあまりしていないナ、と。ある日、ふと思いました。
I don't watch sports with children very much. One day, I suddenly thought.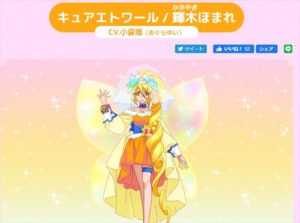 うちのはっちゃんは2~4歳くらいでプリキュアにどハマリしていましたが、Hugっと!プリキュアのキュアエトワールちゃん(輝木ほまれ⇒すごい名前、、!)はフィギアスケーターという設定でした。
ある日曜日。Hugっと!プリキュアを観ているはっちゃんを見ていたら、(いまの子供は何でもスマホやテレビでしか実物を見たことないから、、!)と、急に年寄りのような思考になり、勢い余って2019年3月のさいたまスーパーアリーナで行われるフィギアスケートのチケットを購入しました。
正直、スポーツ観戦はいままで野球かサッカーくらい。フィギアスケートは親の私も初めてです。(テレビで観るものだと思ってた)
My Hatchan was addicted to Precure when he was about 2-4 years old, but Hugtto! Precure Cure EtoileWow name ,,!
One Sunday. Hugtto! While watching Hatchan watching Precure (children have only seen the real thing on their smartphones and TVs,! ), they became thinking like old people and gained momentum. I bought a ticket for figure skating at Saitama Super Arena in March 2019.
フィギアのチケット紛失!?いったん家に取りに帰るというハプニングが
Lost figure ticket! ?? The happening of replacing it with a house once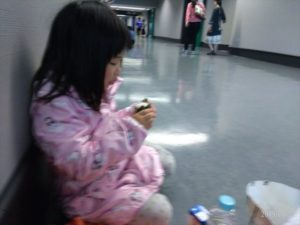 2019年3月22日。この日は子供の幼稚園の終業式でした。午前中で終わりだったのですが、1回家に帰るのは面倒なのでその辺のマックとかでご飯を食べてさいたまスーパーアリーナに行こうとしました。
はっちゃんはおでかけなのが嬉しいのか、幼稚園の先生に「はっちゃん。今からフィギアスケートに観に行くの~!」と自慢していました。
先生は「へ~!見れたらいいね~!」と本気にしてませんでしたが、私は「本当にこれから行くんですよ」、ポケットからチケットを出そうとしましたがありませんでした。
げっ!落とした?!いや~、家にあるかも。
わたし「はっちゃん、、。(ドキドキしながら)ママ、フィギアスケートのチケットなくて家に置いてきたかもしれないから、一回家に帰っていい?」
はっちゃん「いいよ~!」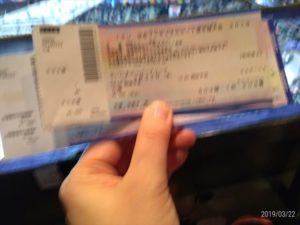 しかし、悲しいことに自宅に帰ってもチケットはありませんでした。私はひどく動揺し、「(どよ~ん)はっちゃん、、。ママ、ごめんね。フィギアスケートのチケットなくしちゃったみたい」と告白しました。
はっちゃんは悲しそうな大人(私)を見ながら、悲しそうな顔をしました。しかし、もう一度バッグの中を見たら、封筒に入ったチケットがあったのです!私はタヌキにでもバカにされていたのでしょうか;
But sadly I didn't have a ticket when I got home. I was terribly upset and confessed, "(Doyo-n) Hatchan … Mom, I'm sorry. I think I've lost my figure skating ticket." Hatchan looked sad while looking at a sad adult (me). However, when I looked inside the bag again, I found a ticket in an envelope! Am I being ridiculed by raccoon dogs;
さいたまスーパーアリーナはさいたま新副都心駅から!行くのはディズニーオンアイス以来二度目です
Saitama Super Arena is from Saitama New Fukutoshin Station! This is the second time I've been to Disney on Ice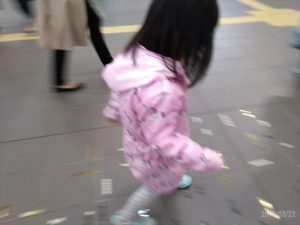 さあ~!やっと、さいたまスーパーアリーナへ着きました。しかし、なんということでしょうか。さすが4歳。さいたま新副都心駅の床のタイルにくぎ付けになってしまいました!
なんとかはっちゃんを説得し、無事さいたまスーパーアリーナへ到着しました。中には外国人や子供もいましたが、観客は主に結構中年ぎみの女性(50~60代くらい)がダントツで多かったです。チケット代高いからか?フィギアスケートってそういう年代の人にファンが多いのか?とにかく、年齢の偏りを感じました。
I managed to persuade Hatchan and arrived at Saitama Super Arena safely. There were foreigners and children among them, but the audience was mostly middle-aged women (around 50s and 60s). Is it because the ticket price is high? Do people of that age have a lot of fans in figure skating? Anyway, I felt an age bias.
中継スポーツを見るのはワクワクします♡
It's exciting to watch live sports ♡
さいたまスーパーアリーナの中って広いですよね。左周りでしか観客席にはいけなかったので、もう観客席の中をつっきってショートカットしてD席へ行きました。一番後ろから3~4番目くらいでした。もう全然見えない;
The inside of Saitama Super Arena is large, isn't it? I could only go to the spectators'seats around the left, so I took a short cut inside the spectators' seats and went to the D seats. It was about 3-4 from the back. I can't see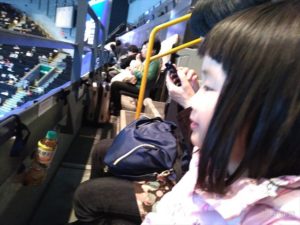 でも、英語でのアナウンスがあったり、観客の熱い視線を感じてはっちゃんも楽しそう♡いつも見ているテレビとは違うだろ!どうだ!(⇒すいません、完全に私の自己満ッス)
However, there are announcements in English, and I feel the audience's hot eyes, and Hatchan seems to have fun ♡ It's different from the TV I always watch! How is it! (⇒ Excuse me, completely my self-satisfaction)
ちなみに、私がはっちゃんにいろいろ聞かれて「あれはね、、」と試合中に説明していたら、左隣の女性に人差し指を立てられ「し~!」と言われました。むかつきはしなかったけど、そんなに静かにしなきゃいけないのか、フィギアに来るのってイヤだな、と思いました。
By the way, when I was asked by Hatchan variously and explained during the match, "That's right," the woman on the left raised her index finger and said, "Oh!". I wasn't upset, but I didn't want to come to the figure, wondering if I had to be so quiet.
まだ5歳だから、1、5時間くらい見て京浜東北線で帰宅♡
She's only 5 years old, so I went home on the Keihin Tohoku Line after watching for about an hour or 5 ♡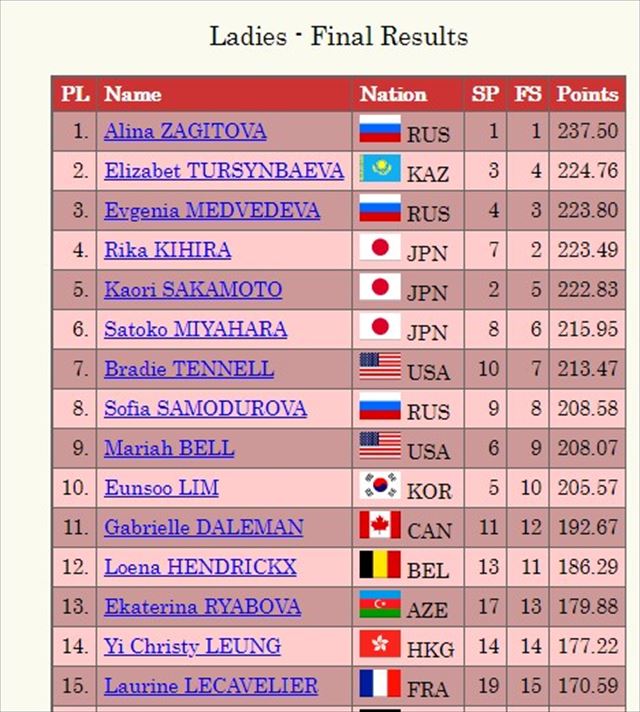 ちなみに、この日の結果を見るとこんな感じ。女子シングル一位はザギトワ選手、4位に紀平選手がいますね。もしかして、同じ会場で空気を吸っていたかもですね、、!
By the way, looking at the results of this day, it looks like this. Zagitova is in first place in the women's singles, and Kihei is in fourth place. Perhaps I was breathing air at the same venue …!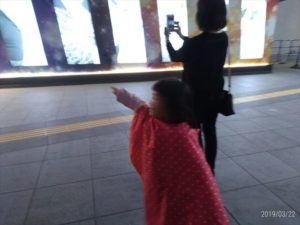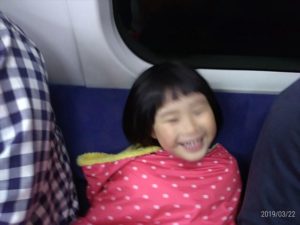 にほんブログ村ランキングに参加しています。よろしければ、ポチ!ッと押していただけると嬉しいです♡

にほんブログ村