Add to favorites
[Toshima Ward] Ikebukuro's Nikoha Picks! About congestion and epark coupons
このブログのタイトルは「東京の小学生とおでかけ!」なんですが、今日のテーマは小学生ではなく幼児向けです;
理由は、池袋の「イケバス」バスという超キュートなバスに乗ろうとはっちゃんと出かけたらまだ運行していなくて、仕方ないので急遽近くで探した遊び場が「にこはぴきっず」だったのです。
The title of this blog is "Going out with elementary school students in Tokyo!", But today's theme is for young children, not elementary school students;
The reason is that when I went out to get on the super cute bus called "Ikebukuro" bus, it wasn't running yet, so I couldn't help it, so I hurriedly searched for a playground near "Nikoha Pikids". ..
計画して行動するのが苦手な43歳(当時)!池袋のイケバスに乗りに行くが、、
43 years old (at that time) who is not good at planning and acting! I'm going to take a cool bus in Ikebukuro, but …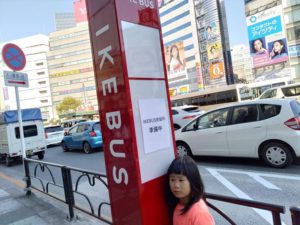 ある日、テレビを見ていたら真っ赤な車体のキュートなバスが紹介されていました。タレント(?)の北陽の虻ちゃんが中に入って体験していましたが、内装のかわいらしさにノックダウンされてしまいました。
One day, when I was watching TV, a cute bus with a bright red body was introduced. The talent (?) Hokuyo Abu-chan went inside and experienced it, but he was knocked down by the cuteness of the interior.
で、私の脳みそは単細胞なので、早速はっちゃんを誘って池袋に行ってきました。(2019年11月16日)すると、、
And since my brain is a single cell, I immediately invited Hatchan to go to Ikebukuro. (November 16, 2019) Then,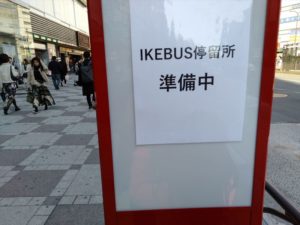 見事にやってませんでした;
It didn't do it at all;
わたし「あれ?おかしいなあ、、;テレビでやってたから来たんだけど、早かったかあ、、。
I said, "Oh? It's funny … I came because it was on TV, but it was too early …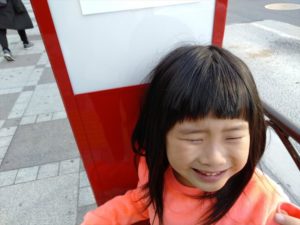 はっちゃん「うわ~ん!」
Hatchan "Wow!"
わたし「ごめんね~!ちゃんとネットで調べりゃよかったね~。これからどうしようか。」
I said, "I'm sorry! I should have searched online properly. What should I do from now on?"
とりあえず、取り乱した気持ちを抑えるため、マクドナルド池袋東口店へ
For the time being, I went to the McDonald's Ikebukuro East Exit store to suppress my distraught feelings.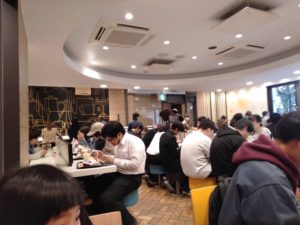 イケバスに乗るために池袋に来たのにポシャったので、マクドナルドで休憩して計画を立てました。しかし、なんか池袋というか都会のマックはこども連れてきたくない環境ですね。(⇒連れてきてるじゃねーかよ!)
I came to Ikebukuro to catch a cool bus, but I was sick, so I took a break at McDonald's and made a plan. However, Ikebukuro, or an urban Mac, is an environment where you don't want to bring children. (⇒ You're bringing it!)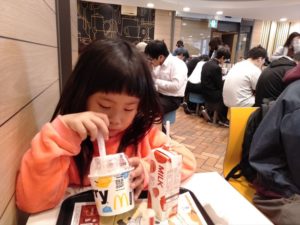 大人が楽しそうにキラキラしているところを沢山見せたいのに、これじゃ、、。ということで、長居せずにサクっと検索し、よくわからないけど東武池袋店の7階の「にこはぴきっず」に行くことにしました。
I want to show a lot of places where adults are shining happily, but this is … So, I searched quickly and decided to go to "Nikoha Pikids" on the 7th floor of the Tobu Ikebukuro store, although I'm not sure.
にこはぴキッズでは得意のeparkで割引を使いました
I used a discount of epark, which is my specialty @ Nikohapi Kids.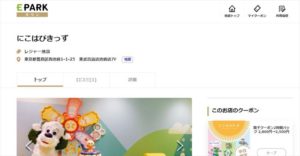 にこはぴきっずは乳幼児向けの屋内型施設プレイスポットです。キッザニアやアソボ~ノ!の1/4くらいの規模。親子カフェの遊具がちょっと豪華になった感じ?それで、Eテレキャラがてんこ盛りだから、0歳~4歳ぐらいがドストライクかな~、と思います。(⇒5歳のはっちゃんを連れて行きましたが;)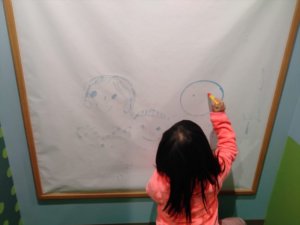 最近はあんまり使ってませんが、2018年頃私は「EPARK」というサイトのクーポンやら特典を使い、ほぼ無料でハンドメイド工作や食事を楽しんでいました。
I haven't used it much these days, but around 2018 I used coupons and benefits from a site called "EPARK" to enjoy handmade crafts and meals almost free of charge.
(にこはぴきっず、eparkであるかな?)と探すと、ありました!やったー!1,900円(親子60分滞在)が600円引きの1,300円になります。いや~、おでかけ回数多い人間なので、クーポンを見つけたときは嬉しいですね!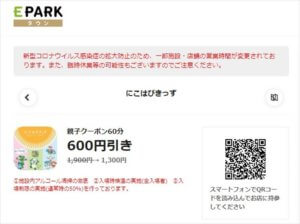 When I searched for (Niko is a pick, is it epark?), I found it! Yay! 1,900 yen (60 minutes stay for parents and children) will be reduced by 600 yen to 1,300 yen. No, I'm a person who goes out a lot, so I'm happy when I find a coupon!
嘘でしょ?!にこはぴ受付でeparkクーポンが表示できない。楽天モバイルめ、、!
You must be kidding? !! I can't display the epark coupon at the Nikohapi reception desk. Rakuten Mobile!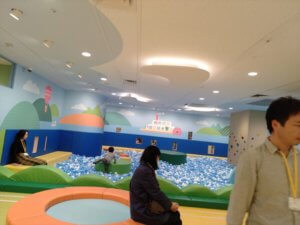 にこにこと「にこはぴきっず」の受付でeparkクーポン画面を見せようとしましたが、2019年の楽天モバイルは超デンパが悪く、まさかの白い画面。かんべんしてよ~!となんどか再起動したりして、クーポン画面を表示できました;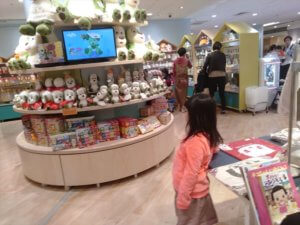 I tried to show the epark coupon screen at the reception desk of Nico Nico and "Niko Hapikids", but Rakuten Mobile in 2019 has a bad super denpa, and it is a white screen. Please do it! Somehow I restarted and I was able to display the coupon screen;
う~ん、5歳にはあんまだけど、0~4歳のEテレ好きの子ならきっと楽しい♡
Hmmm, I'm still 5 years old, but I'm sure it's fun for 0-4 year olds who like E-tele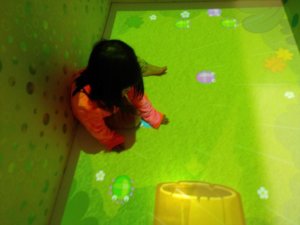 デパートの東武の中で、しかも中身はEテレということで、ここは雨の日とか天気が悪い日やお買い物がてらに立ち寄るのに最高な場所ですね。
In Tobu department store, the contents are E-tele, so this is the best place to stop by on rainy days, bad weather, or shopping.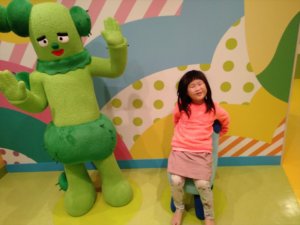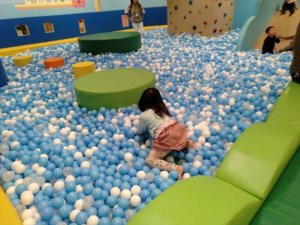 まあ、来すぎると飽きるかもだけど、、。こどもの遊び場、天気悪い日はくそ狭い東京の家の中で消耗しているくらいなら、ちょっとお金払ってこんなところに来る、ってのもアリだと思います。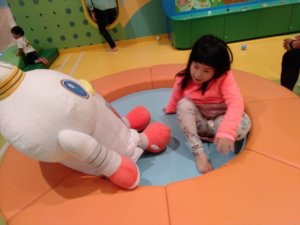 Well, you might get bored if you come too much. I think it's nice way to pay a little money to come to a place like this if the children's playground is exhausted in a small house in Tokyo on bad weather.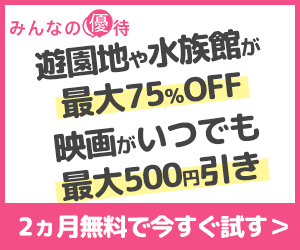 にほんブログ村ランキングに参加しています。いつもポチ!ッと押していただいている方、ありがとうございます♡

にほんブログ村