Add to favorites
[Meguro-ku] About Gajoen's 100-step ticket, congestion, and required time
昔ながらの雰囲気のある建物が大好きです♡昔、英会話のジオスで働いていた時の研修で、初めて目黒の雅叙園に行きました。その時、「すごいホテル!」と感激しましたが、百段階段については知りませんでした。
I love buildings with an old-fashioned atmosphere ♡ I went to Gajoen in Meguro for the first time in my training when I was working at GEOS in English conversation. At that time, I was impressed with "Awesome hotel!", But I didn't know about 100 steps.
その後、何度か百段階段の記事を読んでは「絶対行く!」(ぬぉ~!)と心がファイヤーしてましたが、うちからは遠すぎ;
After that, when I read the article of 100 steps several times, my heart fired, "I will definitely go!" (Nu ~!), But it is too far from us;
でも、何とかはちこが小学生になったので、やっと念願の百段階段へのこどもとおでかけが叶いましたw
However, I managed to become an elementary school student, so I finally realized my long-cherished desire to go out with my child to the 100th stage.
目黒・雅叙園「百段階段」チケットの購入方法
How to purchase Meguro / Gajoen "Hundred Stages" tickets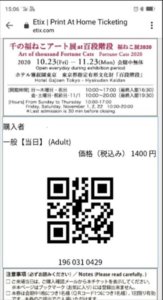 雅叙園の百段階段は通年で見られるわけではありません。年間4回~5回くらい(すいません、適当です;)の企画展にあわせ、チケットが販売されます。
The 100 steps of Gajoen are not seen all year round. Tickets will be sold at the exhibitions 4 to 5 times a year (sorry, appropriate;).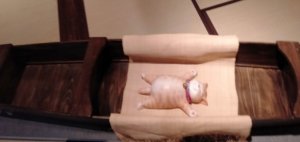 コロナ前は現地(雅叙園)での窓口販売もしていたようですが、コロナ時(というか、ずっと?)はオンライン販売でのみチケットが入手可能です。
Before Corona, it seems that they also sold at the counter locally (Gajoen), but at Corona (or rather, all the time?), Tickets can only be obtained online.

購入は公式ページのこちらのページの「公式オンラインチケット」という赤いボタンからできます↓

You can buy tickets from this red (maroon?) Button! (Not from this site, but 100 steps)
チケットは前売りが300円もオトク!グッズ付きチケットも
Tickets are sold in advance for 300 yen! Tickets with goods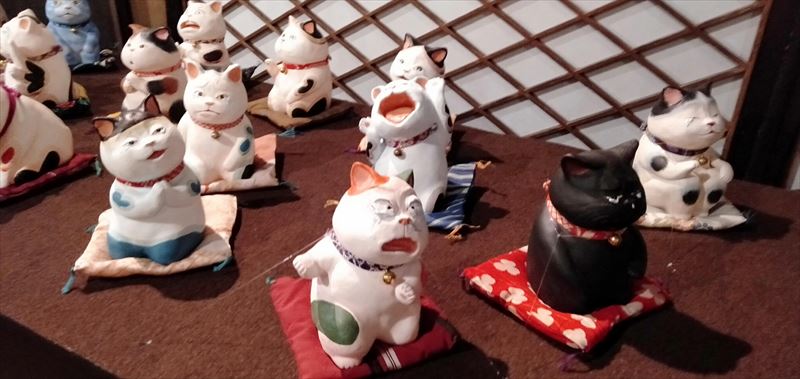 ①ローソンとかじゃ買えません。公式オンラインのみ
① You can't buy it at Lawson. Official online only
わたしが今回行った企画展は「もりわじん」さんの「千の福ねこアート展」(~11/23まで)です。スッゴクスッゴク良かったです!!宇宙中(オーバー?)の人が行けばいいのに、と本気で思います。
The special exhibition I went to this time was "Moriwajin"'s "Thousand Fortune Cat Art Exhibition"(Until November 23). It was good! !! I really think that people in space (over?) Should go.
話が脱線しました;まず、ねこアート展の場合、もう開催されているので、開催後の代金は以下の通りです。
The story is derailed; first, in the case of the cat art exhibition, it has already been held, so the price after the exhibition is as follows.
<千の福ねこアート展・チケット代金>※開幕日以降のチケット
<Thousand Fukuneko Art Exhibition / Ticket Price> * Tickets after the opening date
一般 
General
1,400円
大学生・高校生
College and high school students
1,000円
中学生・小学生
Junior high school and elementary school students
600円
百段階段の企画展は開催前に買うと(前売りですね)安くなります。一般の場合、1,400円から300円オフの1,100円になります。行く気マンマンなら、早めに買った方が料金的にはオトクですね。
If you buy the 100-stage exhibition before the exhibition (advance sale), it will be cheaper. In the general case, it will be 1,100 yen, which is 300 yen off from 1,400 yen. If you're willing to go, it's better to buy early for a better price.
②指定券か日付指定なしか選べます
② You can choose between reserved tickets or dates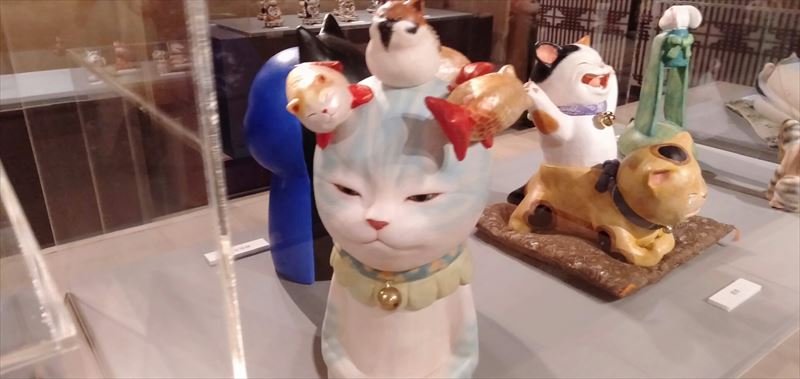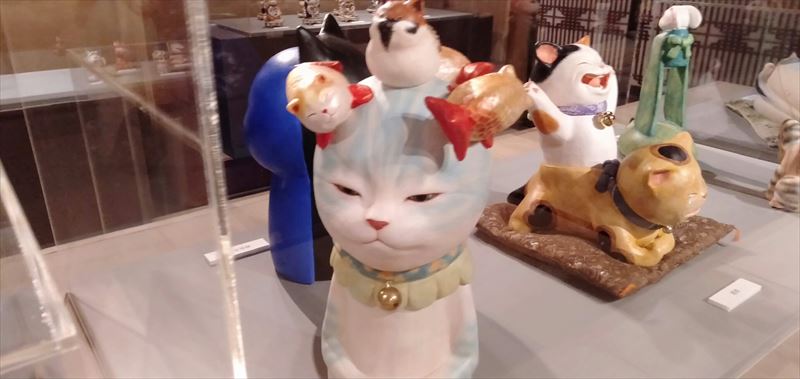 コロナで何処かへおでかけしようとすると、必ず「日付指定券を購入してください」とホームページに書いてあるんですよね。
Whenever I try to go somewhere in Corona, it says "Please buy a reserved-seat ticket" on the homepage.
でも、子供と一緒でそれが都合悪い場合もあるのです。でも、百段階段のオンラインチケットは「日付指定なし」も選べるので嬉しかったです♪
But sometimes it's inconvenient with a child. However, I was happy because I could choose "No date specified" for the 100-step online ticket.
11月の平日の水曜日の混雑度は空いてました~!
The congestion on Wednesdays on weekdays in November was vacant!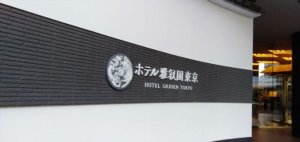 土日は混むかもしれませんが、水曜日の午後15時半ごろは空いてました。私とはっちゃんとバーバ以外で、お客さんは6.7人くらい見かけました。
It may be crowded on Saturdays and Sundays, but it was open around 15:30 pm on Wednesdays. Other than me and Hatchan and Baba, I saw about 6.7 customers.
ちなみに、百段階段ギャラリーに向かう途中、ほとんどホテルのスタッフさん出てきません;(平日だから?)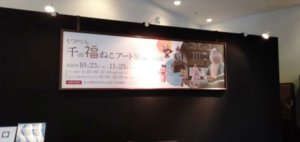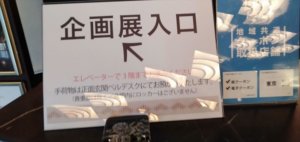 金ぴかでドハデな獅子舞が描かれたエレベーターで3階に上がっても、まだ誰もいない。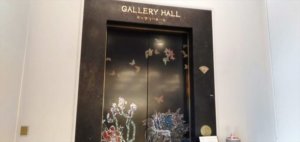 そのまま、看板を見て靴を縫いで奥のミュージアム・ショップに行くと「あ」という感じで、やっとチケットを見せて検温をする、という流れになります。
Even if I went up to the 3rd floor by the elevator with a golden and sloppy lion dance, nobody was there yet. If you look at the signboard, sew your shoes, and go to the museum shop in the back, you will feel like "Ah" and finally show your ticket and measure the temperature.
所要時間について
About the required time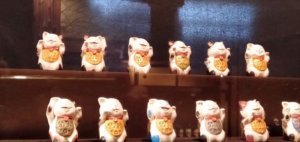 百段階段を上るのは、運動不足街道まっしぐら中の在宅ワーカーのワタシも6歳のはっちゃんも70代のばーばも余裕でした。
階段を上る間に途中で天井の絵のすばらしさに見とれたり、「この百段階段は、、」というウンチクを読んだりしていると、なんだかんだで1時間半以上はいたと思います。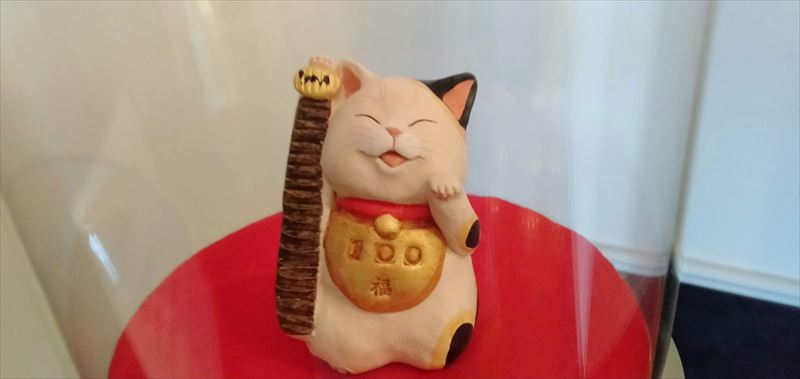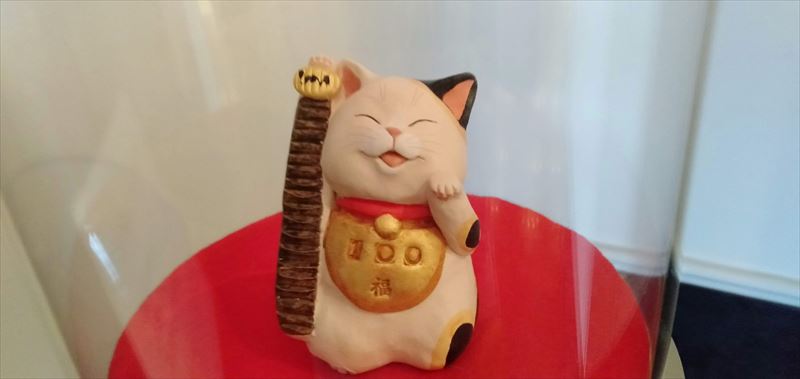 While climbing the stairs, I was fascinated by the wonderful painting on the ceiling, and when I was reading the poop saying "This 100 steps is …", I think it took more than an hour and a half.
猫さんは本当に素晴らしいし、パワーがあるので圧倒されてしまいます。久々に本当の良いアートを見ることができたなあ。心がぽかぽかして、嬉しかったです。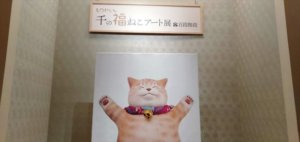 Cats are really wonderful and powerful, so I'm overwhelmed. I wish I could see really good art for the first time in a while. I was happy that my heart was warm.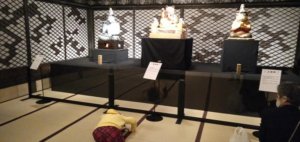 イライラも喜びも、ミュージカルみたいに歌ったりできる世の中ならいいのにね
I wish I could be frustrated and happy in a world where I could sing like a musical.
やっぱ、コロナでいろいろあるけど、人間って動物やロボットじゃないから芸術(音楽もライブも)は死んでも欠かせないなあ。思ったこと、ツイートするのもいいけど、ヘタでもいいから思ってることを芸術にできたら、世の中丸くなると思うんだけどな~。
After all, there are various things in Corona, but since humans are not animals or robots, art (music and live) is indispensable even if they die. It's okay to tweet what you think, but if you can make your thoughts into art, I think the world will be rounded.
ご覧いただきありがとうございました。よろしければ、ポチ!っとお願いします♪ブログランキングに参加しています。

にほんブログ村