Add to favorites
[Arakawa Ward] Access to Ogunohara Park ・ About the nearest station and Jabjabu Pond
旦那の実家が近いため、たまに尾久(おぐ)の原公園に行きます。バス停が近く、広い公園です。ザリガニ釣りやじゃぶじゃぶ池で遊べます。凧揚げもサイコーです♡3密には絶対なりません♪
Since my husband's parents' house is near, I sometimes go to Ogunohara Park. It is a large park near the bus stop. You can play with crayfish fishing and jabujabu pond. Flying a kite is also great ♡ 3 It will never be dense ♪
という訳で、本日の「東京の小学生とおでかけ!」は荒川区の尾久の原公園へGo To したいと思います♡(⇒コロナ用語を気に入ってます)
That's why today's "Going out with elementary school students in Tokyo!" Would like to go to Belly Park in the back of Arakawa Ward ♡
尾久の原公園の最寄り駅とアクセス
Access to the nearest station of Ogunohara Park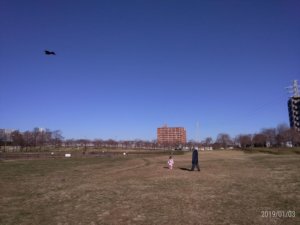 尾久の原公園に電車で行くなら、最寄り駅は東京メトロ千代田線・町屋駅または都電荒川線(東京さくらトラム)・熊野前駅です。町屋駅からだと徒歩15分(1.2km)、熊野前駅からだと徒歩8分(600m)ですね。(⇒私調べです)
住所
Street address
〒116-0012 東京都荒川区東尾久7丁目1
7-1 Higashiogu, Arakawa-ku, Tokyo 116-0012
電話番号
phone number
03-3819-8838
営業時間は特にありません(鍵閉まりません)
There are no business hours (the key will not close)
If you go to Ogunohara Park by train, the nearest station is Tokyo Metro Chiyoda Line / Machiya Station or Toden-Arakawa Line (Tokyo Sakura Tram) / Kumanomae Station.
【町屋駅からの場合】[From Machiya Station]
三井住友銀行 町屋支店の道路挟んで向かい側を都電荒川線沿いにまっすぐ歩き、セブンイレブン荒川町屋店で右折し、町屋稲荷通りをまっすぐ歩くと尾久公園が見えてきます。
Walk straight across the road from Sumitomo Machiya Bank Machiya Branch along the Toden-Arakawa Line, turn right at Seven-Eleven Arakawa Machiya, and walk straight on Machiya Inari Dori to see Oku Park.
【熊野前駅からの場合】 [From Kumanomae Station]
中央口を出てみずほ銀行尾久支店熊野前駅出張所の左手を通り熊野前の交差点を右折します。(斜め後ろにサイゼリアがあります。)その先をまっすぐ歩くと左手に尾久の原公園が見えてきます。
From the central exit, go through the left hand side of Mizuho Bank Ogu Branch Kumanomae Station branch office and turn right at the intersection in front of Kumanomae. (Saizeriya is diagonally behind.) If you walk straight ahead, you will see Ogunohara Park on your left.
尾久の原公園へ一番近い公共交通機関は都バスです。「瑞44」というバスの「大門小学校前」で降りると、ドンピシャ尾久の原公園の前で降りられます。
However, the closest public transportation to Ogunohara Park is the Toei Bus. If you get off at "Daimon Elementary School" on the bus "Rui 44", you can get off in front of Don Pisha Ogunohara Park.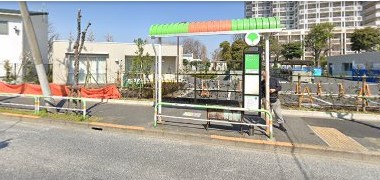 「瑞44」の路線は北千住と駒込病院前間を走っています。(間に田端も入っています)そういえば全然関係ないですが、2ヶ月ほど前駒込病院で下の親知らず抜いたんですよね~。抜く時は全然痛くなくて、抜いたあとは2週間くらい痛かったですね。(⇒尾久の原公園に全然関係ないっ!!)
The "Rui 44" line runs between Kitasenju and Komagome Hospital. (Tabata is also in between) By the way, it doesn't matter at all, but about two months ago at Komagome Hospital, I pulled out my wisdom tooth. It didn't hurt at all when I pulled it out, and it hurt for about two weeks after I pulled it out. (⇒ It has nothing to do with Ogunohara Park !!)
尾久の原公園で水遊び!じゃぶじゃぶ池について
Play in the water at Ogunohara Park! About Jabjabu Pond
尾久の原公園のじゃぶじゃぶ池は尾久の原公園の芝生がたくさんあるところではなく、バス停にすぐの場所にあります。開催期間例年、7月中旬(2019年は7月15日)~8月末まで(2019年は8月31日)で、時間は10時~16時までです。料金は無料です。月曜日は定休日なので(水でない)ご注意を!!
Ogunohara Park's Jabujabu Pond is not a place with a lot of lawns in Ogunohara Park, but is right next to the bus stop.
The event is usually held from mid-July (July 15th, 2019) to the end of August (August 31st, 2019), and the time is from 10:00 to 16:00. It is free of charge. Please note that Monday is a regular holiday (not Wednesday)! !!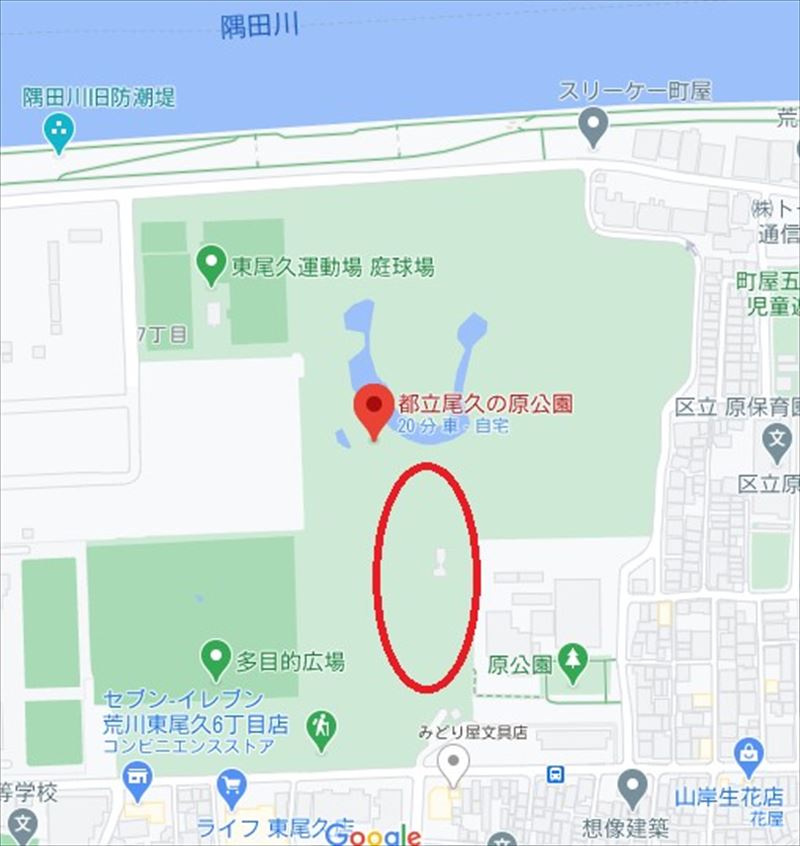 水はそんなに深くなく、子供のスネ~膝あたりまでしか来ないので、小さな幼児さんでも親が見ていれば遊べます♡幼児さんはじゃぶじゃぶ池大好きですよね~♪(⇒私は日傘で死守しようとしましたが、ガッツリ日焼けしてしまいました、、)
The water is not so deep, and it only comes to the child's sneakers-knees, so even small toddlers can play if their parents are watching ♡ Toddlers love the jabujabu pond ~ ♪ (⇒ I try to protect myself with a sun umbrella But I got a tan, …)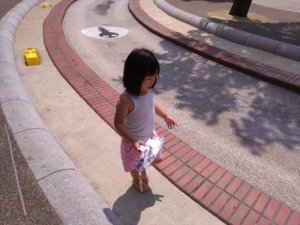 アスレチックは少しあります。私たちは凧揚げばかり;
There are a few athletics. We just fly kites;
尾久の原公園の奥には滑り台とネットの上をよじ登る遊具がありました。その2つぐらいしかないので、遊具で遊ぶ人以外はザリガニを取ったり、テントを張ってまったりしたり、バトミントンしたりして平和に過ごしています。
In the back of Ogunohara Park, there was a slide and playground equipment to climb on the net. There are only about two of them, so except for those who play with playground equipment, I spend peaceful time by taking crayfish, setting up tents, and playing badminton.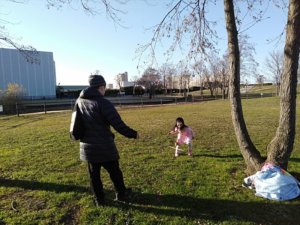 ザリガニは橋の下がぬかるみになっているので、そこに網を入れると取れるそうです。(他の公園で取ったことはありますが、尾久の原公園ではまだ取っていません。)蛙も取れるそうです。男の子はハマルでしょうね~♪
The crayfish has a muddy bottom under the bridge, so you can get it by putting a net there. (I've taken it in other parks, but I haven't taken it in Ogunohara Park yet.) It seems that frogs can also be taken. Boys will be Hamar ~ ♪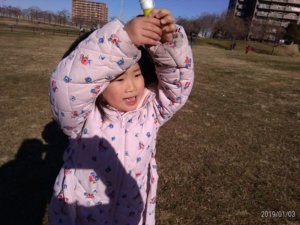 義母が毎朝、犬の散歩をここでしていました
My mother-in-law was walking her dog here every morning
余談ですが、穏やかで優しい人柄だったお母さんが尾久の原公園に犬の散歩に早朝出かけようとしたら、玄関先で倒れて他界してしまいました。
As an aside, when my mother, who had a gentle and gentle personality, tried to go for a dog walk in Ogunohara Park early in the morning, she collapsed at the front door and passed away.
最後の最後までこの公園に来ようとしていたので、この公園は私達にとっても思いでの公園になりました。いつもココでお母さんに会っていたワンちゃんは、さみしいだろうなあ。(⇒異常に後味悪くなり失礼しました!!)
We were trying to come to this park until the very end, so it became a park of our dreams.
ご覧いただきありがとうございました。よろしければ、ポチ!っとお願いします♪ブログランキングに参加しています。

にほんブログ村