Add to favorites
[Minato Ward] I went to Roppongi Hills Christmas Market 2020 with my kids ♡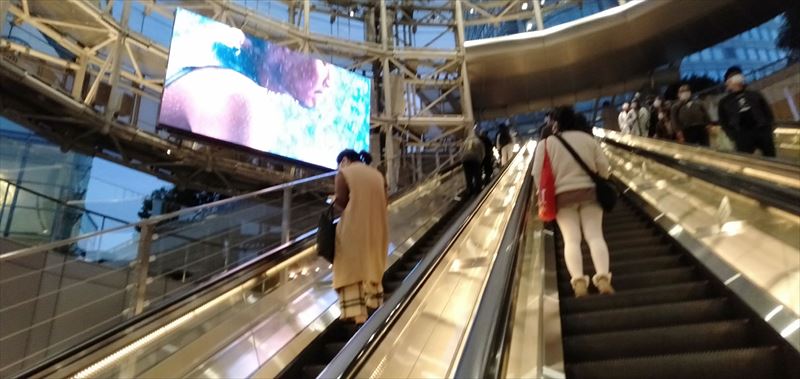 昔、東京モード学園という服飾の専門学校にいた時の課題で六本木ヒルズのアパレルを研究したことがあります。さらに、その後六本木ヒルズのIT企業で働いていたので、ワタシと六本木ヒルズは切っても切れない縁だと勝手に思ってますw
A long time ago, when I was at a fashion school called Tokyo Mode Gakuen, I studied apparel in Roppongi Hills. Furthermore, since I worked for an IT company in Roppongi Hills after that, I think that I and Roppongi Hills are inseparable ties.
うちの子供はイルミネーションをただ見るとか、レストランに行くとか、ショッピングをするとかが苦手な子です。とにかく遊び、遊び、遊びがない大人の場所がダイキライなんです。
My kid is not good at just watching the illuminations, going to restaurants, or shopping. Anyway, the place for adults who have no play, play, or play is Daikirai.
でも、たまにはね。付き合ってもらいましょ。今回の「東京の小学生とおでかけ!」のテーマは六本木ヒルズのクリスマスマーケットです。(2020年は~12月25日(金)まで開催中です)
But sometimes. Let's go out with you. The theme of this "Going out with elementary school students in Tokyo!" Is the Christmas market in Roppongi Hills.(From 2020 to December 25th (Friday))
節約で六本木のサイゼリアへ
Save money to Saizeriya in Roppongi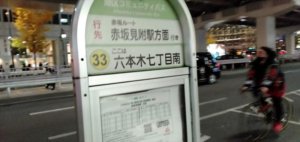 我が家は私が非常に感覚的で感情的で散財派なのですが、旦那は真逆の性格です。そのため、旦那と出かける時は基本的に無料やお金を使わない方向でおでかけします。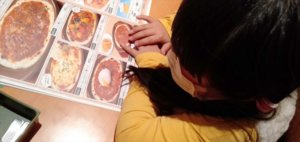 My family is very sensory, emotional and splurge, but my husband has the opposite personality. Therefore, when I go out with my husband, I basically go out for free or without spending money.
で、今回も六本木ですがサイゼリアです♡でも、私とはっちゃんはサイゼリアが大好きです。旦那はサイゼリアの間違い探しが好きです。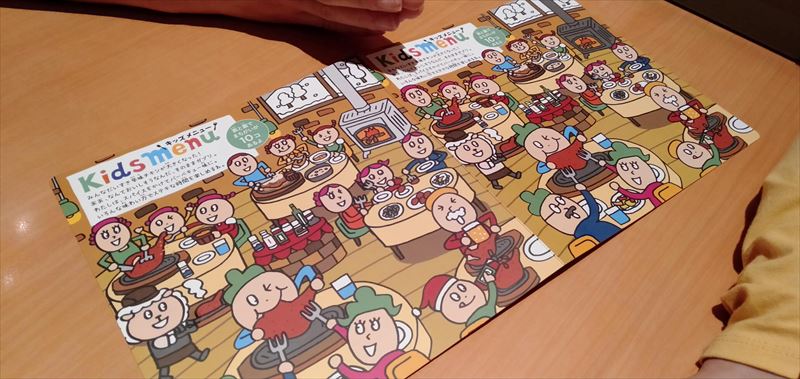 So, this time it's Roppongi, but it's Saizeriya ♡ But I and Hatchan love Saizeriya. My husband likes to find mistakes in Saizeriya.
クリスマスマーケットは入場制限中でした;
The Christmas market was closed to admission;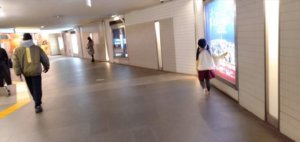 コロナでGo To Eatの新規予約が終了し、Go To travelもどうよ?!という世の事情がある中。まさかこんなに混んでるとは思いませんでしたよ、、!六本木ヒルズ。家族3人、優雅にスッカスカのクリスマス・マーケットを楽しもうと思ったのに。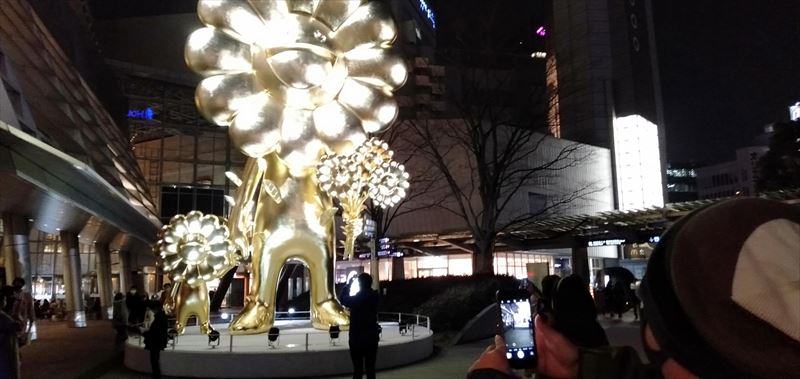 New reservations for Go To Eat have ended in Corona, how about Go To travel? !! In the midst of the circumstances of the world. I never thought it would be so crowded! Roppongi Hills. The family of three wanted to gracefully enjoy the Sukaska Christmas market.
あらま。これは想定外でした。今まで3~4回クリスマス・マーケットに来ていますが、入場制限をしているのは初めてです。いや、ディズニーの列に比べたら大したことないんですけどね。30人くらいしか並んでないんですが。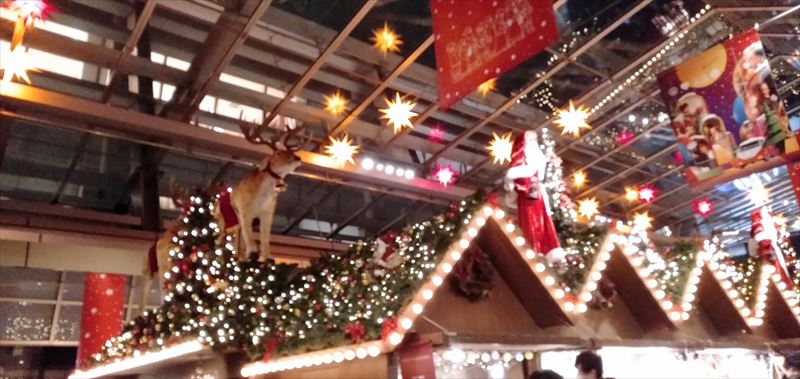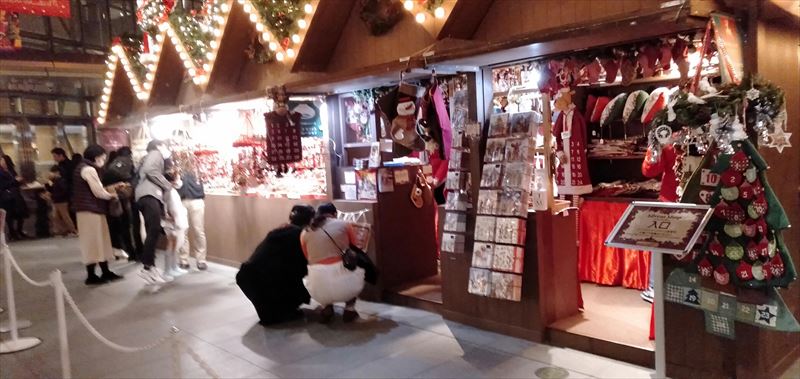 Oh. This was unexpected. I've been to the Christmas market three or four times so far, but this is the first time I've restricted admission. No, it's not a big deal compared to the Disney line. Only about 30 people are lined up.
列が全然すすまないんですよね。クリスマスの飾りが売っているお店には「店内のお客様の数が10名以下になったら入れます」という張り紙があり、、。そして、たぶん「はい!5分たったので出てください!」のような時間制限もしていなそうだったので、、。これは今年は諦めよう!と、スゴスゴと諦めました;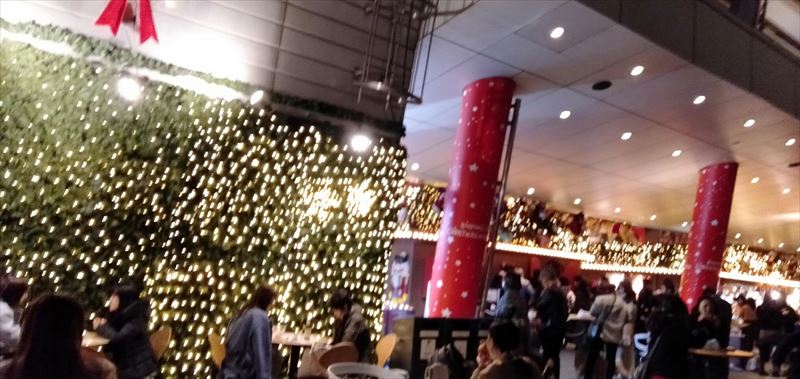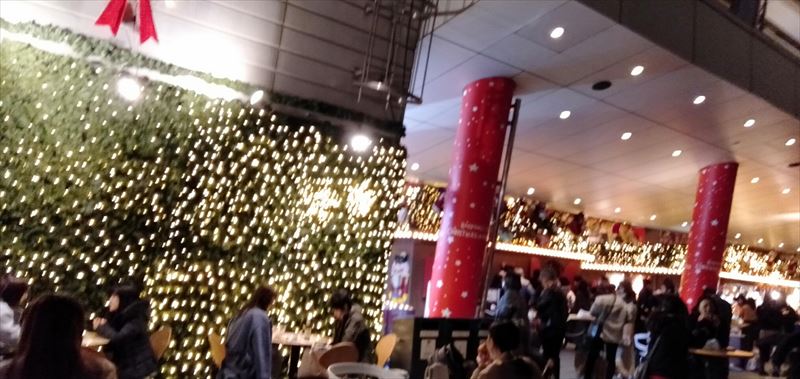 I'm sorry for the line at all. At the store where Christmas decorations are sold, there is a sticker saying "I will enter when the number of customers in the store is 10 or less". And maybe there wasn't a time limit like "Yes! It's been 5 minutes so please get out!" Let's give up this year! I gave up with awesome;
けやき坂のイルミネーションを子供と見ました
I saw the illuminations of Keyakizaka as a child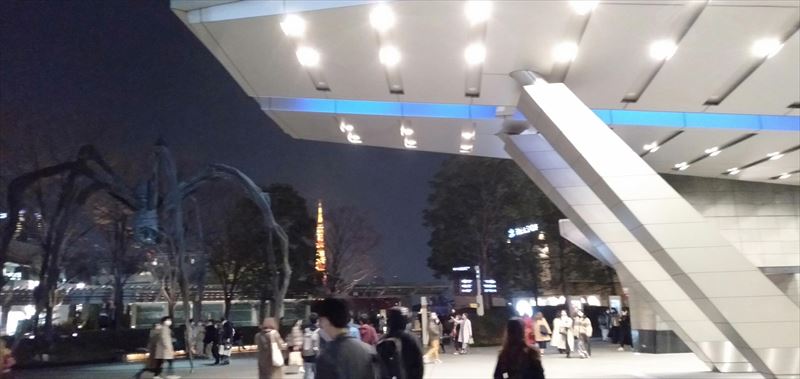 クリスマス・シーズンの六本木ヒルズと言えば、けやき坂♡けやき坂もいろんな年代の人がおりました。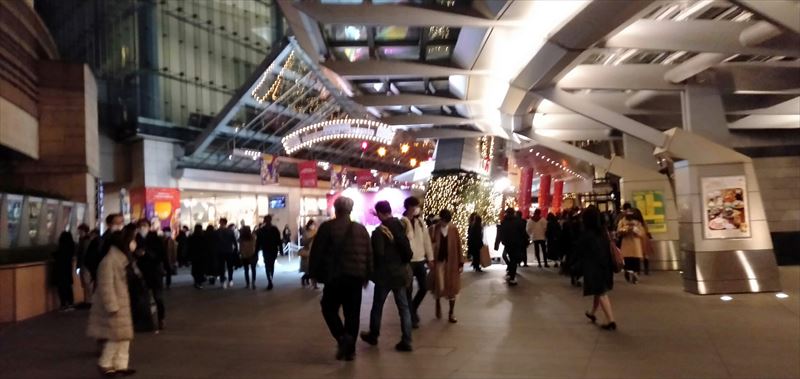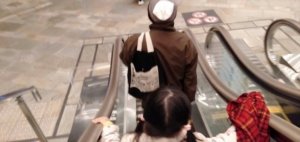 この時間(18時過ぎ)になると東京も8°とか6°なので寒いです。でも、北海道とか東北の人に言わせたらまだまだ甘いでしょうね、、w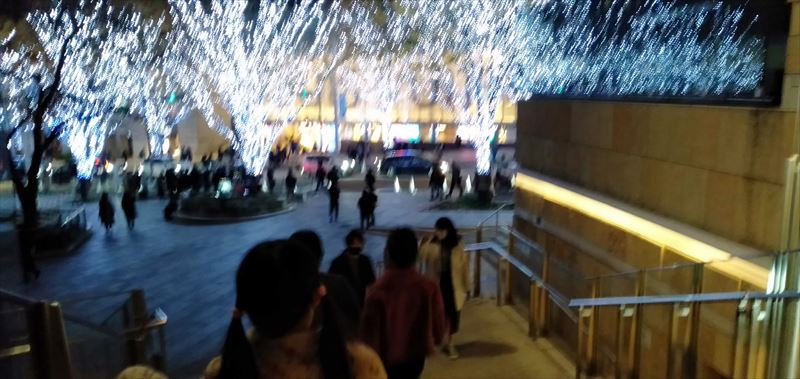 At this time (after 18:00), it's cold in Tokyo because it's 8 ° or 6 °. But if you ask people in Hokkaido or Tohoku, it's still sweet, w
はっちゃんがイルミネーションに感動するのを期待しましたが、あまり反応はありませんでした;今日、土曜ですが小学校で音楽会があったので疲れていたのかもしれません。明日はだらだらデーにしよう、、。
I expected Hatchan to be impressed by the illuminations, but there wasn't much reaction; I may have been tired because there was a concert in elementary school today on Saturday. Let's make it a lazy day tomorrow.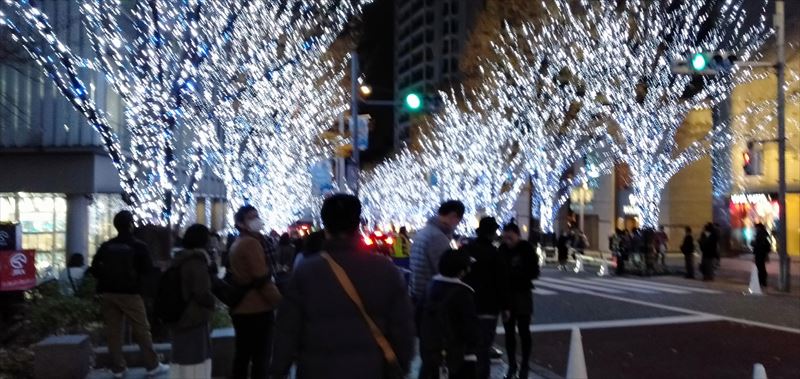 寒い!テレ朝に入って、ドラえもんの「空気砲」を買いました♪
Cold! Entering TV Asahi, I bought Doraemon's "air cannon" ♪
歩き回っていると風邪をひくので、六本木ヒルズ内のテレ朝のドラえもんショップに入りました。
I caught a cold while walking around, so I went to the Doraemon shop in TV Asahi in Roppongi Hills.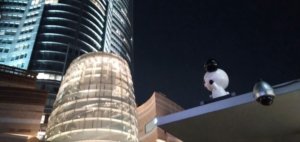 何か高いもの買わされないようにしなきゃ、、と、自分の娘なのにエラくひどい偏見を持ちながら店内に入りました。入る時ももちろん、検温と手指の消毒です。
I entered the store with a terrible prejudice even though I was my daughter, saying that I should not buy something expensive. Of course, when entering, it is temperature measurement and disinfection of fingers.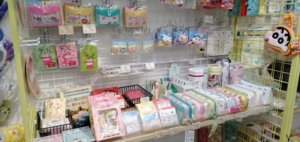 うちの子供はっちゃんは6歳ですが、しっかり自分の意思を持っています。(当たり前か、、)こういう場面になると、最大限自分の言い分が通るように、すごい戦略を立てて私に食い下がります。
My child, Hatchan, is 6 years old, but he has his own will. (Obviously …) When it comes to this kind of situation, I make a great strategy and devour myself so that I can make my point as much as possible.
はっちゃん「ママ、いくら迄だったら買っていいの?」
Hatchan "Mom, how much can I buy?"
わたし「え~!学校とか生活で使うものなら別にいいよ(⇒ごまかすw)
I said "Eh! It's okay if it's used at school or in daily life (⇒ cheating w)
こんな感じで、40分近く店の中であーでもない、こーでもないと議論しているので、パパは飽きてどっかに行ってしまいます;結局、ドラえもんの空気砲のおもちゃ(880円)を購入しました♡
Like this, I'm arguing that it's not in the store for nearly 40 minutes, so my dad gets bored and goes somewhere;After all, I bought a Doraemon air cannon toy (880 yen) ♡
ご覧いただきありがとうございました。よろしければ、ポチ!っとお願いします♪ブログランキングに参加しています。

にほんブログ村