Add to favorites
[Toshima-ku] Ikebus is free for children under elementary school age ♡ Go to Ikesan Park with Ike-chan!
池袋駅から2つのルートでのんびりと街を回るIKEBUS(イケバス)♡その真っ赤でキュートな姿を見た途端、ドキュン♡とハートを射抜かれた方も多いのでは??(⇒私だけ?)草間彌生ファンやデザイン好きの方もメロメロになるであろう、その斬新なデザインのバスに一度でいいから乗ってみたいと思っていました。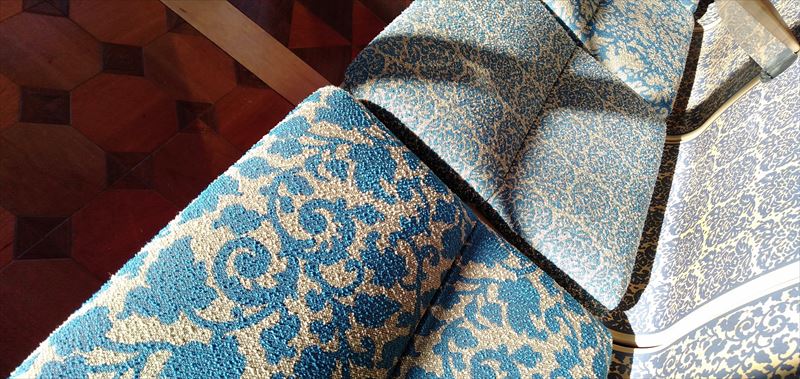 IKEBUS, which takes you around the city leisurely on two routes from Ikebukuro Station ♡ As soon as you see its bright red and cute appearance, many people may have shot through Dokyun ♡. ?? (⇒ Only me?) Yayoi Kusama Fans and design enthusiasts will be mesmerized, and I wanted to get on the bus with a novel design just once.
しかし、以下の記事で書かせていただきましたが11月に行った時にはまだ運行前でした、、!
However, as I wrote in the following article, it was still before the service when I went in November!
そこで今回、やっとイケバスに乗れたのでご報告します♡イケバスは後方の窓が全開なので、換気バッチリ。家の中よりも風が巡回しているバスです。(しかも乗客も少なめでした)本日の「東京の小学生とおでかけ!」のテーマはIKEBUS(イケバス)です。
So this time, I will report that I finally got on the ikebus ♡ The rear window of the ikebus is fully open, so ventilation is perfect. It is a bus where the wind circulates more than inside the house. (And the number of passengers was small.) Today's theme of "Going out with elementary school students in Tokyo!" Is IKEBUS.
イケバスとは?
What is a cool bus?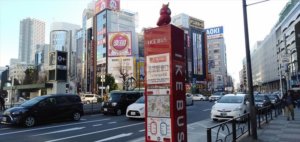 イケバスは豊島区とバス会社WILLERと様々な大学、企業がタッグを組んで実現したプロジェクトです。知りませんでしたが、豊島区長による「2020 年度SDGs未来都市等提案書」(https://www.kantei.go.jp/jp/singi/tiiki/kankyo/teian/2020sdgs_pdf/teian/15toshima.pdf)を見ると、豊島区は東京23区の中で唯一消滅可能可能都市(⇒コワイ言葉、、!)として指摘されているそうです。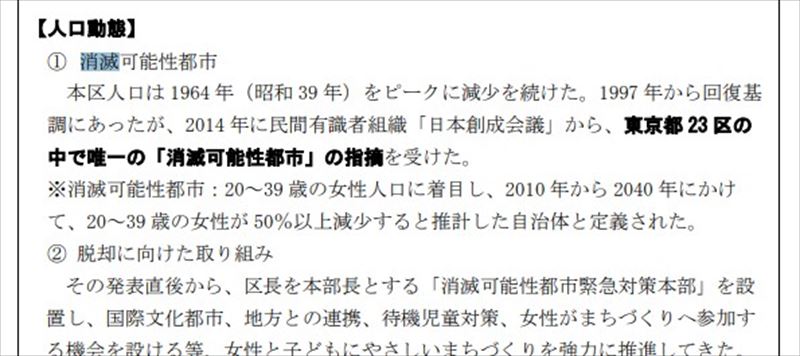 Ikebus is a project realized by teaming up with Toshima Ward, the bus company WILLER, and various universities and companies. I didn't know, but the Mayor of Toshima City proposed "2020 SDGs Future City, etc." (https://www.kantei.go.jp/jp/singi/tiiki/kankyo/teian/2020sdgs_pdf/teian/15toshima.pdf) Looking at, it seems that Toshima Ward is pointed out as the only city that can disappear in the 23 wards of Tokyo (⇒ Awful words ,,!).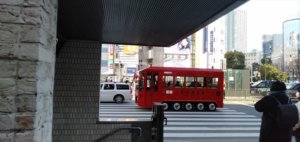 それで、豊島区のえらい人たちは「公園」がカギだと思ったんですね。豊島区にある4つの公園を中心とし、その周りにお洒落なカフェや自由に行き来できるバスを配置して消滅させないようにしたい!そのためのバスがIKEBUSなんです。単にお洒落な赤いバスを作ってみました~♡じゃなかったんですね。。
That's why the great people in Toshima Ward thought that "parks" were the key. I would like to place stylish cafes and buses that can come and go freely around the four parks in Toshima Ward so that they will not disappear! The bus for that is IKEBUS. I just made a fashionable red bus ~ ♡ It wasn't. ..
イケバスの運賃~小学生未満は無料だよ♡
Ikebus fare-free for children under elementary school age ♡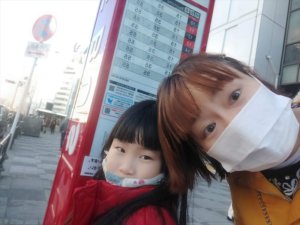 イケバスの運賃は1階の乗車で大人:200円、子供(小学生以上):100円です。LINE PAYなどのQRコード決済が使えるようなのですが、ワタシが乗車した日は「ごめんね~、今壊れてるんだ」と言われました。なので、現金を持っていた方が良いと思われます。
The fare for the ikebus is 200 yen for adults and 100 yen for children (elementary school students and above) on the first floor. It seems that QR code payment such as LINE PAY can be used, but on the day I got on the train, I was told, "I'm sorry, it's broken now." So I think it's better to have cash.
高齢者・障碍者・子供(小学生以上)は100円です
100 yen for the elderly, people with disabilities, and children (elementary school students and above)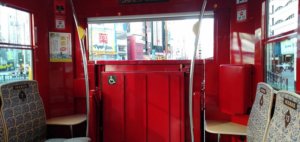 小学生はこども料金(100円)です。中学生からは大人扱いの運賃(200円)になります。その他、65歳以上の大人と障碍者手帳を持つ方も100円でご乗車頂けます。
Elementary school students are charged a child fee (100 yen). From junior high school students, the fare will be treated as an adult (200 yen). In addition, adults aged 65 and over and those with a disability certificate can also board for 100 yen.
イケバスは高い?!
Is the cool bus expensive? !!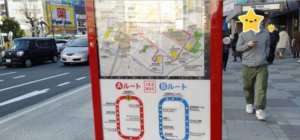 ネットのサジェスト(検索ワードを入れると下に出てくるキーワードのこと)で「イケバス 高い」のキーワードが表示されます。そんなに高い~?と思いましたが、コミュニティバスって普通は1乗車100円が多いと思うので、確かに高いかもです。私のようにイケバスを単なる趣味で乗るのではなく、日常的に足として使うのであれば「高い~!」となるでしょうね。(⇒でもカワイイは正義!)
The keyword "Ikebus high" is displayed in the suggestion of the net (the keyword that appears below when you enter the search word). Is it so expensive? I thought, but I think that a community bus usually costs 100 yen per ride, so it may be expensive. If you don't just ride a cool bus as a hobby like I do, but use it as a foot on a daily basis, it will be "expensive!" (⇒ But cute is justice!)
IKEBUSでイケサンパークに行ってみた
I went to Ikesan Park on IKEBUS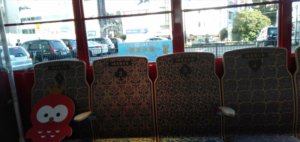 せっかく池袋まで来たので、もう少し何かしたい。しかし混雑している所はキケンだ。というわけで、池袋駅東口から3つ目(1つ目はHareza池袋、2つ目はサンシャインシティプリンスホテル)のIKE-SUNPARKに行くことにしました。本日、公園が2度目となりますが、まあ健康的なのでOKとしましょう♪
Now that I've come to Ikebukuro, I want to do something a little more. However, the crowded place is Kiken. That's why I decided to go to IKE-SUN PARK, which is the third from the east exit of Ikebukuro Station (the first is Hareza Ikebukuro and the second is Sunshine City Prince Hotel). It's my second time in the park today, but it's okay because it's healthy ♪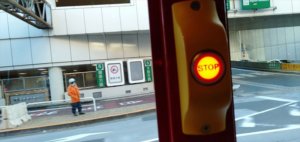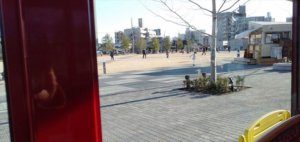 スマホでイケサンパークを見た瞬間、「すごい豊島区!おしゃれ♡」と感動しました。バスが角を曲がる前に降りようと席をたつと、「まだだよ。止まってから降りてね。」と当たり前のことを注意され、非常に反省しました。(⇒いい歳なんだから落ち着けよ、、!)しかし、はっちゃん的には「遊具が少ない公園」だったようで。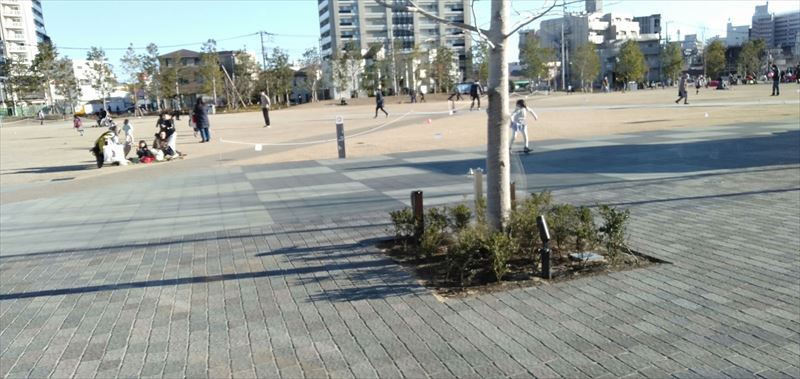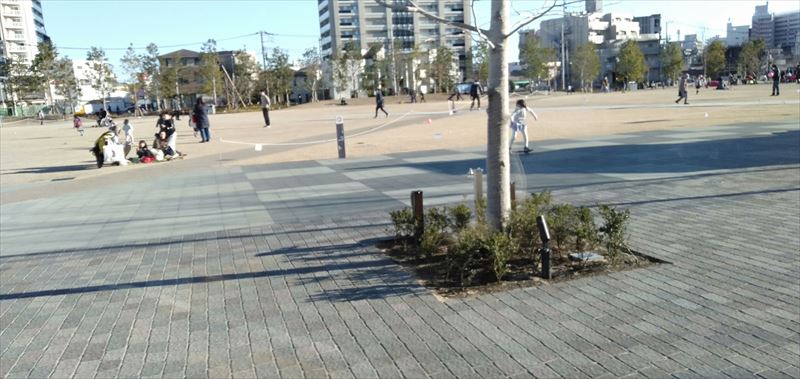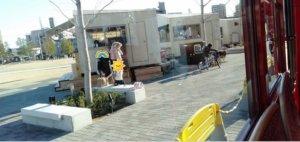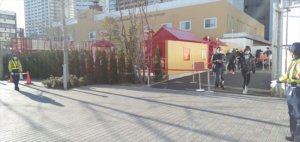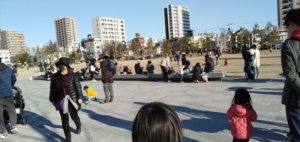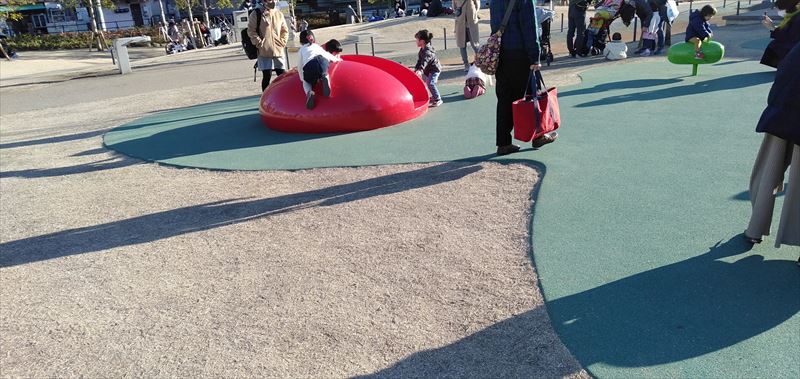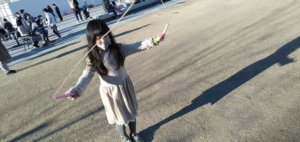 The moment I saw Ikesan Park on my smartphone, I was impressed with "Wow Toshima Ward! Fashionable ♡". When I took a seat to get off before the bus turned the corner, I was very remorseful when I was warned that it was a matter of course, "It's not yet. Please stop and get off." (⇒ Calm down because you're a good age!) However, it seems that it was a "park with few playground equipment" for Hatchan.
ボールやブレーブボードでも持っていけばヨカッタのですが、和太鼓の練習のあとに立ち寄っただけなので、そんな持ち物も持っていず。イケサンパークは緊急時にヘリコプターも着陸できる都市計画でできた公園。そのため、遊具やカフェは周りにあり真ん中は芝生の平地なのですね。
It would be nice to bring a ball or a brave board, but I just stopped by after practicing Japanese drums, so I didn't have that kind of belongings. Ikesan Park is a park made by city planning that allows helicopters to land in an emergency. Therefore, there are playground equipment and cafes around, and the center is a flat lawn.
「まま~、鬼ごっこしよう~」とまた悪魔(失礼!)のような言葉を言われたので、「いや!ママ疲れた。帰ろう!」とさっさと帰ったのです。今度はお昼食べにイケサンパークにあるカフェか公園の目の前にあるカラフルな遊具がある公園(としまキッズパーク)に来たいです。
I was told something like a devil (excuse me!), "Mama ~, let's play tag ~", so I quickly returned, saying "No! Mom is tired. Let's go home!". Next time, I would like to come to the cafe in Ikesan Park or the park with colorful playground equipment (Toshima Kids Park) in front of the park for lunch.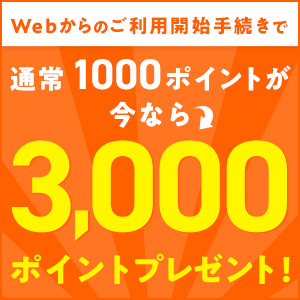 ご覧いただき有難うございました。早くコロナが落ち着くと良いですね。にほんブログ村ランキングに参加しています。よろしければ、ポチ!ッと押していただけると嬉しいです♡

にほんブログ村