Add to favorites
[Edogawa Ward] I've had lunch at Ene Cafe Kasai! Menu, location and reviews
絵音カフェの存在は、葛西の地下鉄博物館に行く前にランチ場所を探していた時にGoogleマップで見つけました。「絵音」の漢字を見るやいなや、即、ゲスの極み乙女。の「川谷絵音!」と反応してしまった44歳の私です;
I found the existence of Eon Cafe on Google Maps when I was looking for a lunch place before going to the Kasai subway museum. As soon as I saw the kanji for "Eon", Gesu no Kiwami Maiden. I'm 44 years old and have reacted with "Kawatani Enon!"
で、お店のホームページを見てみると、まるで昔流行った「キルフェボン」的な感じ。ランチの具体的なメニューは書いてないけど、まあ、大丈夫っしょ!と、家族3人で行ってきました。そこで本日の「東京の小学生とおでかけ!」のテーマは東京メトロ東西線・葛西駅から5分の「絵音カフェ」です。
Then, when I look at the shop's homepage, it feels like the "Kilfebon" that was popular in the past. I haven't written a specific lunch menu, but it's okay! I went with three family members. Therefore, the theme of today's "Going out with elementary school students in Tokyo!" Is "Ene Cafe", which is 5 minutes from Kasai Station on the Tokyo Metro Tozai Line.
葛西の絵音カフェの場所
Location of Kasai's Ene Cafe
絵音カフェの最寄り駅は東京メトロ東西線の「葛西駅」です。葛西駅に降りたら中央口でおりましょう。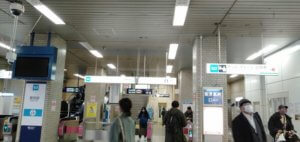 葛西駅を背にして、右側に進みましょう。右手に交番がみえてきて、左手に三井住友銀行、正面にワイズマートがみえてきます。ワイズマートで左折します。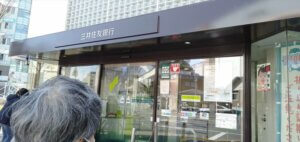 With Kasai station in your back, go to the right. You will see a police box on your right, Sumitomo Mitsui Banking Corporation on your left, and Y'smart in front of you. Turn left at Y'smart.
左折してしばらく歩くと、右手にセブンイレブンが見えるので右折します。そのまままっすぐ3分くらい歩くと、右手に絵音カフェの青&白がテーマカラーが見えてきます。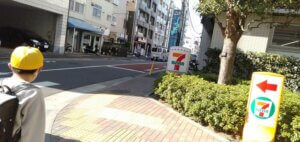 Turn left and walk for a while. You will see Seven-Eleven on your right, so turn right. If you walk straight for about 3 minutes, you will see the blue and white theme colors of Eon Cafe on your right.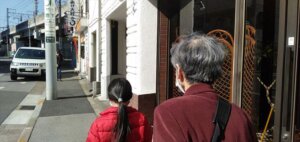 絵音カフェの一つ手前のお店はから揚げやさんです。子供(はっちゃん、6歳)が「はっちゃん、から揚げたべた~い!」と言ったので、「ちょっと!今から素敵カフェに行くから!」と焦って止めました。でも、子供が食べられそうなメニューってあるんでしょうか。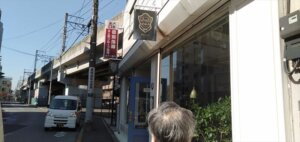 The shop just before the Ene Cafe is Karaageya-san. A child (Hatchan, 6 years old) said, "Hatchan, I want to fried chicken!", So I hurriedly stopped saying "Hey! I'm going to a nice cafe now!". But is there a menu that children can eat?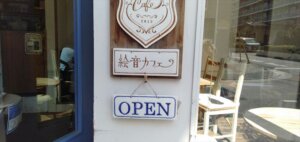 絵音カフェのランチメニュー
Ene Cafe lunch menu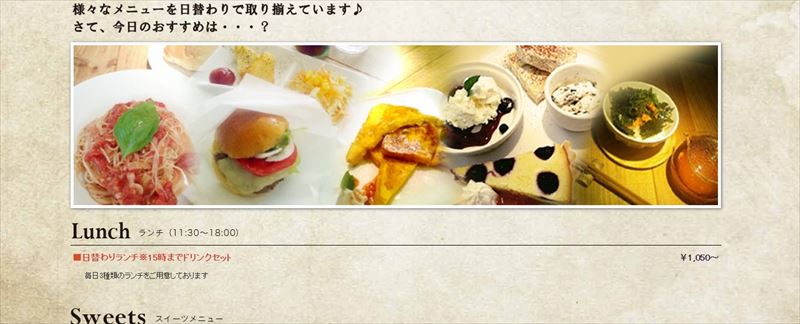 素敵カフェ、絵音カフェはWebサイトもとっても素敵です♡チェーン店臭がしなくて(⇒当たり前!)、個人のオーナーさんの気持ちが詰まった地元に愛されているカフェ、って感じがするのです。メニューのページにはスイーツ、アルコール、ドリンクのメニューはあるのですが、ランチに関しては
The nice cafe, Eon Cafe has a very nice website ♡ It doesn't smell like a chain store (⇒ natural!), And it feels like a cafe loved by the locals, filled with the feelings of individual owners. is. There is a menu of sweets, alcohol and drinks on the menu page, but for lunch
日替わりランチ※15時までドリンクセット
Daily lunch * Drink set until 15:00
¥1,050~
毎日3種類のランチをご用意しております
We offer 3 types of lunch every day
と、だけ記載されています。う~ん、スパゲッティかな?サンドイッチかな?と予想しました。私が2021年2月6日土曜日に行った際のメニューは以下のものでした。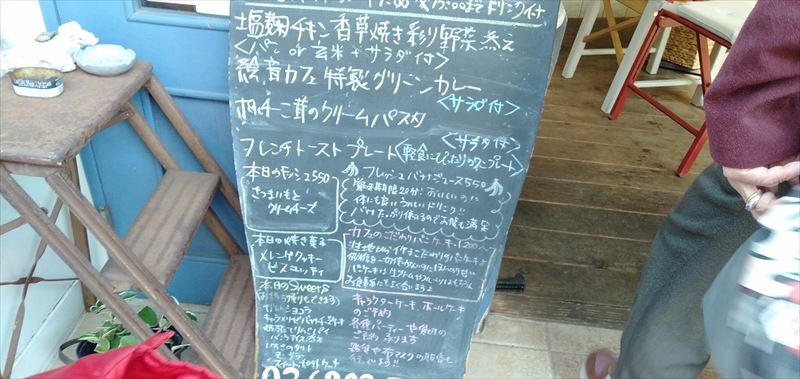 Is only stated. Hmmm, is it spaghetti? Is it a sandwich? I expected. The menu I went to on Saturday, February 6, 2021 was:
・塩麹チキン香草焼き彩り野菜添え(パンOR玄米+サラダ付き)
Grilled salted chicken with herbs and colorful vegetables (with bread OR brown rice + salad)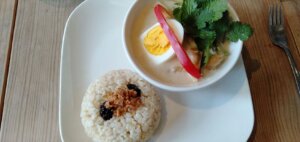 ・絵音カフェ特製グリーンカレー(サラダ付き)
Ene Cafe special green curry (with salad)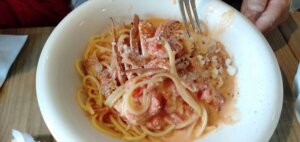 ・ポルチーニ茸のクリームパスタ(サラダ付き)
Porcini mushroom cream pasta (with salad)
※全て税抜きで1,200円 
* All tax excluded 1,200 yen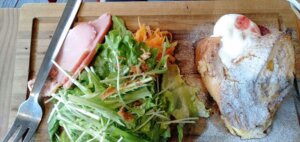 この他、日替わり以外では「フレンチトーストプレート」(1,200円?1,000円だった気も、、)と「本日のキッシュ」(550円)、カフェのこだわりパンケーキ(1,200円~)もあります。私はグリーンカレーを食べたのですが(辛いの苦手なのに)、全然辛くなくて本当に本当に美味しかったです!このグリーンカレーのためにまた行きたいほど。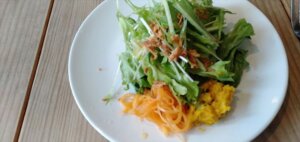 In addition to the daily specials, there are also "French toast plate" (1,200 yen to 1,000 yen), "Today's quiche" (550 yen), and cafe's specialty pancakes (1,200 yen and up). I ate green curry (though I'm not good at spicy), but it wasn't spicy at all and it was really really delicious! I want to go again for this green curry.
母(はっちゃんのばーば)はポルチーニ茸のクリームパスタを注文すると「申し訳ございません、ポルチーニ茸が品切れで。代わりにズワイ蟹のクリームパスタならできます」と言われ、「そっちの方が良いわ♡」と嬉しがってました。カフェに行き慣れない70代なので、メニューが見づらく、最初は「何頼んでいいのか全然わかんない!」とキレていましたが。
When my mother (Hatchan's Baba) ordered the cream pasta of porcini mushrooms, she said, "Sorry, the porcini mushrooms are out of stock. Instead, you can do it with the cream pasta of snow crab." ♡ "was happy. I'm in my 70s, who isn't used to going to cafes, so it's hard to see the menu, and at first I was screaming, "I don't know what to order!"
絵音カフェはケーキの持ち帰りもできる♡
You can also take home cakes at Eon Cafe ♡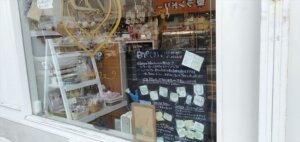 全部で12席ほどのコンパクトなカフェの絵音カフェですが、店内の左手と正面のガラスケースにはカワイイ小物やケーキ、キッシュ、クッキーなどが置いてあります。(ああ、ここは葛西なのにまるで代官山みたい、、!)と久々に物色してしまいました。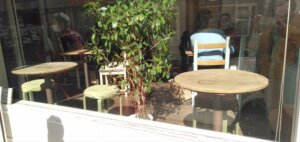 Eon Cafe is a compact cafe with a total of about 12 seats, but cute accessories, cakes, quiches, cookies, etc. are placed in the glass case on the left and front of the store. (Oh, this is Kasai, but it's like Daikanyama!)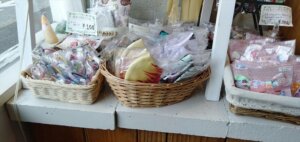 私が買ったのは、小学生用のマスク(400円)です。鬼滅の刃の胡蝶しのぶを思わせるラベンダー色の蝶々柄です♡(煉獄さんの炎柄もありました~)ヘアゴムは100円だったので(安い!)と飛びつき、「はっちゃん、まとめて沢山買おうか?」と誘いましたが「はっちゃん、いらな~い!」と言われてしまいました。(⇒ヘアゴムよりから揚げの方が欲しいんだよな、、!)
I bought a mask for elementary school students (400 yen). It's a lavender-colored butterfly pattern reminiscent of Kimetsu no Yaiba's butterfly ♡ (There was also a flame pattern from Purgatory-san) The hair elastic was 100 yen (cheap!) I invited him, but he said, "Hatchan, I don't want to!" (⇒ I want fried chicken rather than hair elastic!)
コロナ対策でドアは全開!入口にアルコールジェルも常備です
The door is fully opened as a measure against corona! Alcohol gel is always available at the entrance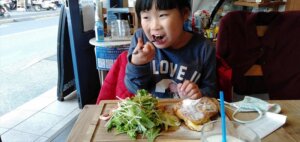 私はコロナでも特に外食をセーブしていません。元々子供がいるので居酒屋とかほとんど行かなくなりましたし、行くのはいつも同じ店です。なので、今日は久々にちゃんとしたカフェに来たのですが、しっかりとコロナ対策でドアを全開にされていて(えらいな~)と思いました。
I haven't saved eating out in Corona. Originally I have children, so I rarely go to izakaya, and I always go to the same shop. So, I came to a proper cafe today after a long time, but I thought that the door was fully opened as a countermeasure against corona (great).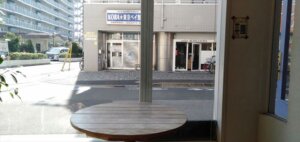 子供のはっちゃんは途中から少し寒そうでしたので、「席変わろうか?」「これ着る?」と中年&高齢者で世話を焼きましたが、「平気~!」と強がっていましたw
The child's Hatchan seemed to be a little cold from the middle, so I took care of the middle-aged and elderly people asking "Would you like to change seats?" "Would you like to wear this?", But he said "OK!"
土曜日の12時過ぎに行ったら店内に3組お客さんがいました
When I went after 12:00 on Saturday, there were 3 groups of customers in the store.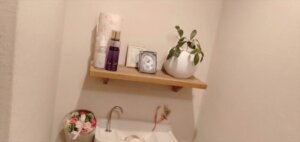 絵音カフェに来たら、既にお客さんが3組座っていました。そして、私たちが食べている間もウインドウからのぞいたり「席あります?」と声がけするカップルがいたりしたので、(結構人気があるカフェなんだね~!)と思いました。楽しかった。今回はケーキを食べなかったので、次回はケーキ&キッシュと紅茶♡という組み合わせで攻めたいと思います!(⇒はっちゃんには、から揚げも、、!)
When I came to Eon Cafe, there were already 3 groups of customers sitting. And while we were eating, there were couples who looked through the window and asked, "Do you have a seat?", So I thought (it's a pretty popular cafe!). was fun. I didn't eat cake this time, so next time I would like to attack with a combination of cake & quiche and tea ♡! (⇒ For Hatchan, fried chicken …!)
ご覧いただき有難うございました。少し東京も暖かくなっていました。もう少しで春ですね~!にほんブログ村ランキングに参加しています。よろしければ、ポチ!ッと押していただけると嬉しいです♡
Thank you for visiting. It was a little warm in Tokyo. It's almost spring! I participate in the Nihon Blog Village Ranking. If you don't mind, Pochi! I hope you can press it ♡

にほんブログ村