Add to favorites
[Shinagawa Ward] There was no pool at the Marriott Hotel! But breakfast is delicious ♡ Access and bus timetable
ホテルと飛行機好きが高じて、SPGカード(スターウッドプリファードカード)を昨年作りました♡このカードで買い物をすると、世界中のマリオット系ホテルに泊まったりポイントや飛行機に乗れるマイルが貯まります。元来私はセコイので、カードを作る際もモッピーというポイントサイトを経由して発行しました。(モッピーを始める人はぜひコチラの紹介URLを使ってくださいね~!)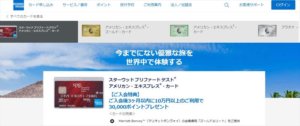 I made an SPG card (Starwood Preferred Card) last year because I love hotels and planes ♡ If you shop with this card, you can earn points and miles for staying at Marriott hotels around the world. Originally, I was very strict, so when I made the card, I issued it via a point site called Moppy. (If you are starting Moppy, please use the introduction URL here!)
そんな訳で、本日の「東京の小学生とおでかけ!」のテーマは品川区にある東京マリオットホテルです。
The theme of today's "Going out with elementary school students in Tokyo!" Is the Tokyo Marriott Hotel in Shinagawa Ward.
SPGカードを作ったらマリオットホテルに泊まりたくなった
I made an SPG card and wanted to stay at the Marriott Hotel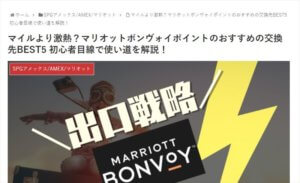 SPGカードを作る時は、後悔しないようにネットのブログなどを参考に調べに調べました。みなさん、SPGカードの恩恵を受けてゴージャスな食事や部屋を満喫しています。(なんで私、こんな知らない人の楽しそうなブログみてんのやろ、、)とある日、ふと思いました。そして、小学校が夏休みのある日、はっちゃんと品川の東京マリオットホテルに泊まることにしました。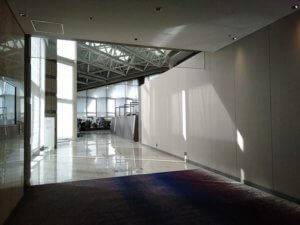 When I made an SPG card, I searched online so that I wouldn't regret it. Everyone, we are enjoying gorgeous meals and rooms thanks to the SPG card. (Why am I looking at a blog that seems to be fun for strangers like this …) One day, I suddenly thought. Then, one day when the elementary school had a summer vacation, I decided to stay with Hatchan at the Tokyo Marriott Hotel in Shinagawa.
東京マリオットホテルは8月の平日で1泊2名で2万円と少しでした
The Tokyo Marriott Hotel was a little 20,000 yen for 2 people per night on weekdays in August.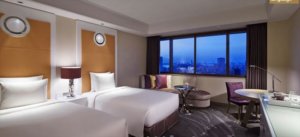 (私もマリオットホテルに1泊したい!)と思い立ち、どのマリオットホテルにするかを考えました。ふらっと行ってサクッと帰りたかったので、第一候補は実家から近い「シェラトン・グランデ・トーキョーベイ・ホテル」(千葉県舞浜)でした。しかし、料金が結構高くて(⇒その時に行きたかった日付は1泊2名で40,000円くらいでした)断念;
(I also want to stay at a Marriott hotel for one night!), So I thought about which Marriott hotel to use. I wanted to go and go home quickly, so the first candidate was the Sheraton Grande Tokyo Bay Hotel (Maihama, Chiba Prefecture), which is close to my parents' house. However, the price was quite high (⇒ The date I wanted to go at that time was about 40,000 yen for 2 people per ni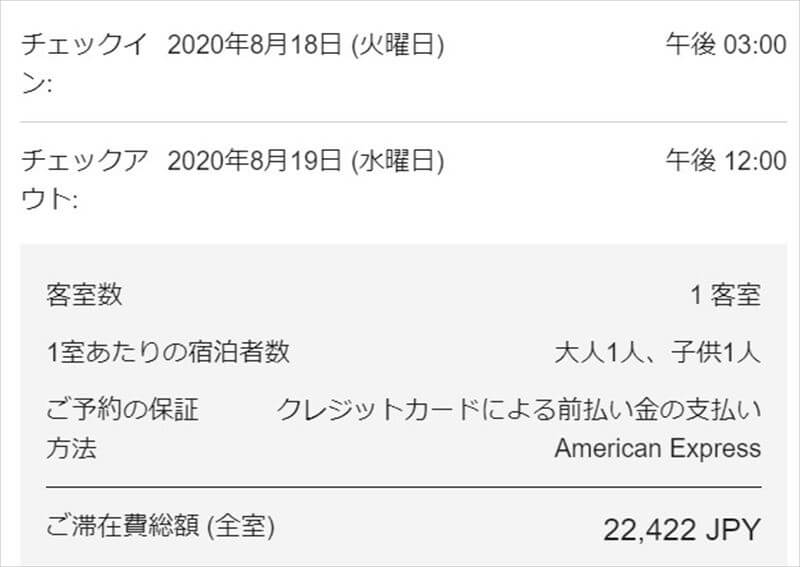 なら、品川のマリオットホテルならどうだ?!と検索しましたら、1泊2名素泊まりで22,422円でした。これなら行けるゾ~!!
So what about the Marriott Hotel in Shinagawa? !! When I searched for it, it was 22,422 yen for 2 people per night without meals. You can go with this! !!
子供とマリオットホテルに来たのにプールに入れなかった話
A story about coming to the Marriott Hotel with a child but not being able to enter the pool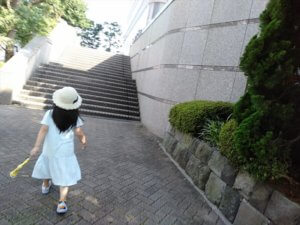 私は古いブログ記事を見ていたようです。そのブログ記事には「東京マリオットにSPGカードでちょう~イイ部屋にしてもらったんだぜ~!オレってすげえだろう~?」みたいなことが書かれていて、その中に「プールもあるし」みたいなことが書かれていました。プールはジムの中にあるみたいですが、NoProblemです。(⇒私は簡単な英語だけ話せますwルー大柴さんみたいに)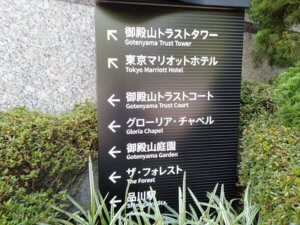 I seem to have been looking at an old blog post. The blog post says something like "Tokyo Marriott gave me an SPG card to make a good room! Isn't it amazing?" In it, "There is also a pool. Something like "Shi" was written. The pool seems to be in the gym, but it's No Problem. (⇒ I can only speak simple English w Like Lou Ohshiba)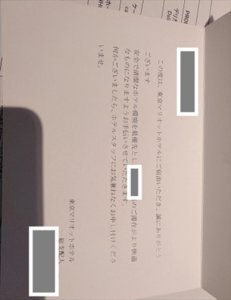 しか~し!!受付が済み、いざプールに行こうとプールバッグを用意してホテルの案内を見たらどこにもプールの文字がありません!!そこでフロントに電話してみました。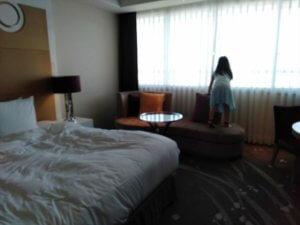 But ~! !! After the reception, I prepared a pool bag to go to the pool and looked at the hotel information, but there was no word for the pool anywhere! !! So I called the front desk.
わたし「あの~、すいません。私たち、プールに行きたいんですが、このホテルはプールはついていないんですか?」
I said, "Oh, I'm sorry. We want to go to the pool, but does this hotel have a pool?"
フロント「申し訳ありませんが、当ホテルにプールはついておりません。」
Front desk "Sorry, the hotel does not have a pool."
わたし「えええ!?でも、ネットで見かけたブログではフィットネスの中にプールがあるようなこと書いてあったんですが」
I said, "Yes !? But the blog I saw online said that there was a pool in fitness."
フロント「フィットネスのプールもただいま工事中でご利用できなくなっております。」
Front desk "The fitness pool is currently under construction and is no longer available."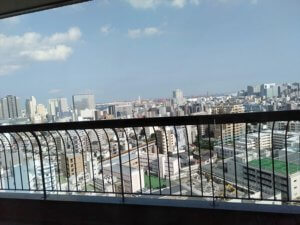 ち~ん!、、うかつでした。プールなしのホテルなんだったら、品川水族館とかに行ってからチェックインすればよかったわ~!その後、スマホで付近にプールがあるか調べて電話しまくりましたが、すぐに入れる近場のプールはありませんでした。「ホテルのプールだよ」って期待させちゃってごめんよ、小学生の娘、、!
Hmm! It was crazy. If it was a hotel without a pool, I should have gone to Shinagawa Aquarium and then checked in! After that, I checked with my smartphone to see if there was a pool nearby and called, but there was no nearby pool to enter immediately. I'm sorry I made you expect "It's a hotel pool", the daughter of an elementary school student …!
仕方ないから部屋でなぜか「サウンドオブミュージック」のDVDを観ました
I couldn't help but watched the "Sound of Music" DVD in my room for some reason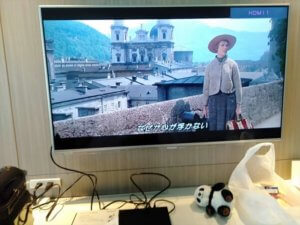 「ええ~!!今日プール入れないのお~!!」と、案の定はっちゃん(当時5歳)はショックを受けていました。母親の私が彼女をノセてしまったので、文句言われてもしかたありません。「待って!サウンドオブミュージックのDVDがあるから!」と、なぜかプールと全然違うもので必死に気をそらせようとしましたw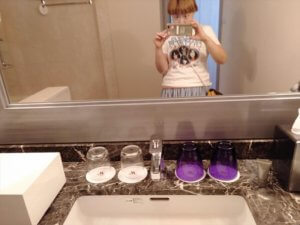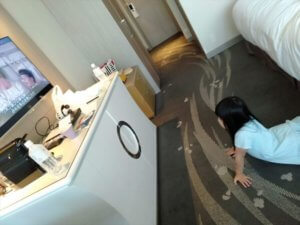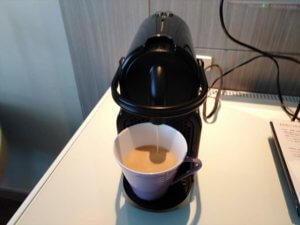 "Yes !!!! I can't enter the pool today!", Sure enough, Hatchan (5 years old at the time) was shocked. I can't help but complain because my mother, I, has lost her. "Wait! I have a DVD of The Sound of Music!", I tried desperately to distract myself with something completely different from the pool for some reason.
マリオットの朝食に感動!朝食だけ食べにまた行きたいレベル
Impressed by Marriott's breakfast! The level you want to go to eat only breakfast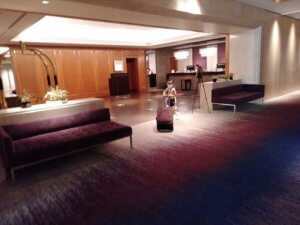 プールの件はしくじってしまったものの、前日に原美術館には行けたし、部屋でDVDは観れたし、(まあいっか!)という気分になりました。翌日、私の予約は素泊まりでしたので2名で5千円払って(大人:3,100円、4歳~12歳 お子様料金:1,900円(税金・サービス料別)ホテルの1階「ラウンジ&ダイニング G」というオールデイダイニング(めっちゃ英語!)で朝ごはんを食べました。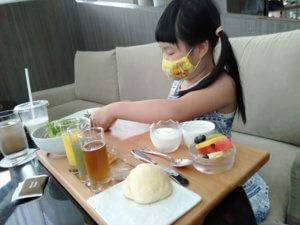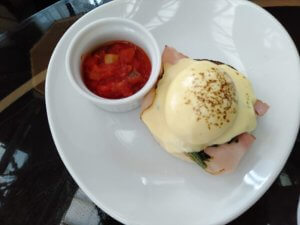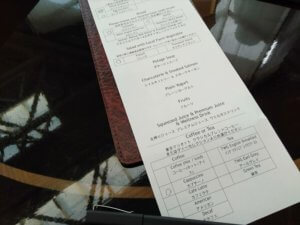 Although I messed up the pool, I was able to go to the Hara Museum the day before and watch the DVD in my room, which made me feel like (OK!). The next day, my reservation was without meals, so I paid 5,000 yen for two people (adults: 3,100 yen, children aged 4 to 12 years old: 1,900 yen (tax and service charge not included)) "Lounge & Dining G" on the first floor of the hotel I ate breakfast at the all-day dining (very English!).
これが本当に本当に絶品で、まだ忘れられないくらい美味しかったです。品数も豊富でしたし。さすがマリオット!!
This was really really good and it was still unforgettable. The number of items was abundant. As expected, Marriott!
ちなみに、東京マリオットホテルは御殿山という山の中に位置しているので、その山(といっても小さいですが)の中を探検することにしました。
The Tokyo Marriott Hotel is located in a mountain called Gotenyama, so I decided to explore that mountain (although it is small).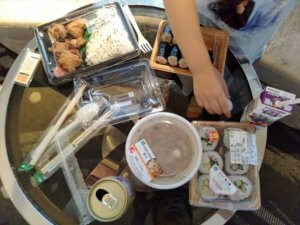 1階のオールデイダイニングから見て正面には外に出られるガラス扉があります。そこから出て左に行くと森?のような短い散策コースがあります。(と、朝食時にスタッフのお姉さんに聞きました)
There is a glass door that can be accessed from the front of the all-day dining room on the first floor. If you go out from there and go to the left, is it a forest? There is a short walking course like. (And I asked the staff's older sister at breakfast)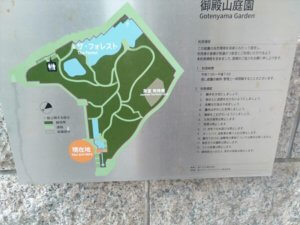 東京マリオットホテルへのアクセスは無料シャトルバスが便利!バス時刻表
Free shuttle bus is convenient for access to Tokyo Marriott Hotel! Bus timetable
アクセス
access
新幹線・JR各線・京急線・品川駅(高輪口)より無料送迎バス約5分または徒歩10~15分
Free shuttle bus from Shinkansen, JR lines, Keikyu line, Shinagawa station (Takanawa exit) about 5 minutes or 10 to 15 minutes on foot
住所
Street address
東京都品川区北品川4-7-36
4-7-36 Kitashinagawa, Shinagawa-ku, Tokyo
東京マリオットホテルへは各線「品川駅」から約1キロで徒歩だと15分くらいかかります。私たちは真夏だったのでタクシーに乗りましたが、品川駅と御殿山トラストタワーを往復する無料シャトルバスがあるんですよね。もし次回行くことがあったら、無料シャトルバスを使おうと思います。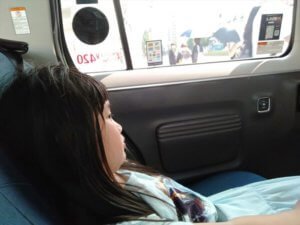 The Tokyo Marriott Hotel is about 1 km from "Shinagawa Station" on each line, and it takes about 15 minutes on foot. We took a taxi because it was midsummer, but there is a free shuttle bus that goes back and forth between Shinagawa Station and Gotenyama Trust Tower. If I go next time, I will use the free shuttle bus.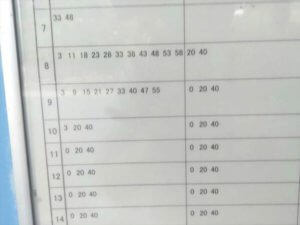 バス時刻表はこちらです 
⇒ https://www.tokyo-marriott.com/sp/access.html
ご覧いただき有難うございました。早くコロナが落ち着いて、すべての方が子供とたくさんおでかけで笑顔になれる日常になるといいなあと思います。にほんブログ村ランキングに参加しています。よろしければ、ポチ!ッと押していただけると嬉しいです♡
Thank you for visiting. I hope that Corona will settle down quickly and that everyone will be able to go out with their children and smile. I participate in the Nihon Blog Village Ranking. If you don't mind, Pochi! I hope you can press it ♡

にほんブログ村