Add to favorites
[Minato Ward] What are the congestion, travel time, museum shop, access, and discounts at the Panasonic Shiodome Museum of Art?
仕事中にネットサーフィンでたまたま見つけたのが「パナソニック汐留美術館」です。へ~!パナソニックの美術館なんてあったんだ、面白そう。これが第一印象でした。さらに、2021年の1月~3月までの「高砂コレクション」の香りの器のビジュアルを見て、(絶対行く!)とGoogkeカレンダーに書き込みをして、行く日を楽しみにしていました。
I happened to find "Panasonic Shiodome Museum of Art" while surfing the internet at work. Hey! There was a Panasonic museum, it looks interesting. This was my first impression. In addition, I was looking forward to the day I went by seeing the visuals of the scented vessels of the "Takasago Collection" from January to March 2021 and writing on the Googke calendar (I will definitely go!).
そんな訳で、本日の「東京の小学生とおでかけ!」のテーマは、小学生とゆくパナソニック汐留美術館です♡
That's why today's theme of "Going out with elementary school students in Tokyo!" Is the Panasonic Shiodome Museum of Art with elementary school students ♡
パナソニック汐留美術館は混雑してる?
Is the Tome Museum crowded?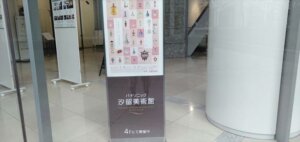 パナソニック汐留美術館のホームページを見た限りでは、(なんだか地味そうで知ってる人が少なそうな美術館だな)と思いました。(⇒あいかわらず失礼だよね!!)しかし、Googleの口コミを見るとまあまあの件数(1,084件)。「好きな美術館の一つです」とか、熱い書き込みもありました。さらに、今回の「香りの器 高砂コレクション展」の口コミでは整理券の配布があったとのコメントもありました。
As far as I saw the homepage of Panasonic Shiodome Museum of Art, I thought (it seems to be sober and few people know it). (⇒ It's still rude!) However, looking at Google reviews, the number is fair (1,084). There was also a hot comment such as "It is one of my favorite museums". In addition, there was a comment that numbered tickets were distributed in the word of mouth of this "Scented vessel Takasago collection exhibition".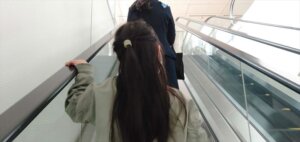 そして、2021年3月20日(土)の13時15分。私とはっちゃんがエスカレーターでパナソニック汐留ビルの4階へ上がると、「整理券をお配りしてます~!」と上品な男性スタッフが声がけをされていました。(やっぱり整理券か、、!)と私は少々ガックリきました。で、暇なんでツイートしました。
And at 13:15 on Saturday, March 20, 2021. When I and Hatchan went up to the 4th floor of the Panasonic Shiodome Building on the escalator, an elegant male staff member said, "I'm giving out numbered tickets!" (Is it a numbered ticket after all ?!) I was a little disappointed. So, I tweeted because I was free.
We are given numbered ticket due to admission restrictions @ Panasonic museum.

パナソニック汐留ミュージアムに来ましたが、入場規制で整理券配られました😯

でもたった30分程度😊🌟#パナソニック汐留美術館 #高砂コレクション は明日まで #panasonic pic.twitter.com/2fuofA33Xm

— I love Bjork and outing and my daughter😃 (@sherry_turtle) March 20, 2021
①整理券配られましたが待ち時間は30分でした
①Numbered tickets were distributed, but the waiting time was 30 minutes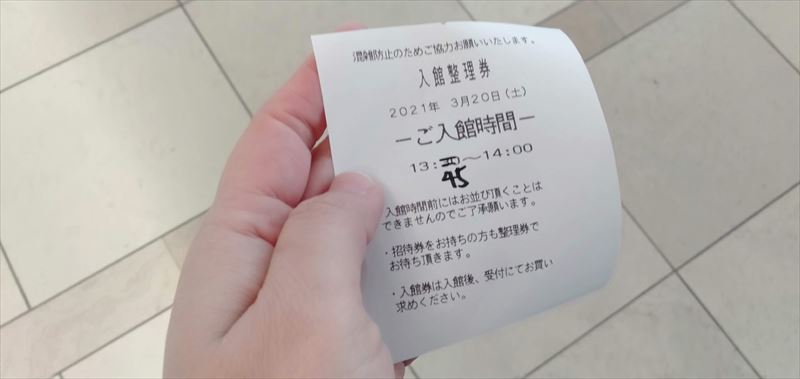 とはいえ、1時間も2時間も待たされるのではなく、30分弱でした。
However, instead of waiting for an hour or two, it was less than 30 minutes.
わたし「はっちゃん、どうする?30分待たなきゃいけないから、下の鉄道展示歴史室みる?」
I said, "What should I do, Hatchan? I have to wait 30 minutes, so look at the railway exhibition history room below?"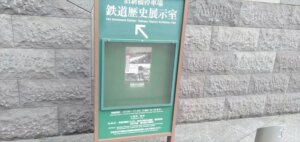 はっちゃん「やだ。ここで待つ」
Hatchan "No. Wait here."
わたし「ま、下行ってもすぐ時間来ちゃうしね。OK。」
I said, "Well, even if you go down, the time will come soon. OK."
来場客で子連れはわたしだけ、、。(まあ、覚悟してたよ~!)他の人は、圧倒的に30~40代と思われる女性が多かったです。女性のグループが多くて、結構良いブランドの服を着ている人もたくさんいて。で、みなさんエスカレーターの近くで外を眺めたりしながら、じっと待っていました。うちの7歳はタブレットで胡蝶しのぶのYouTubeみながら、嬉しそうにしていましたw(⇒電車内と待ち時間以外はYouTube禁止にしてます。なんとなくw)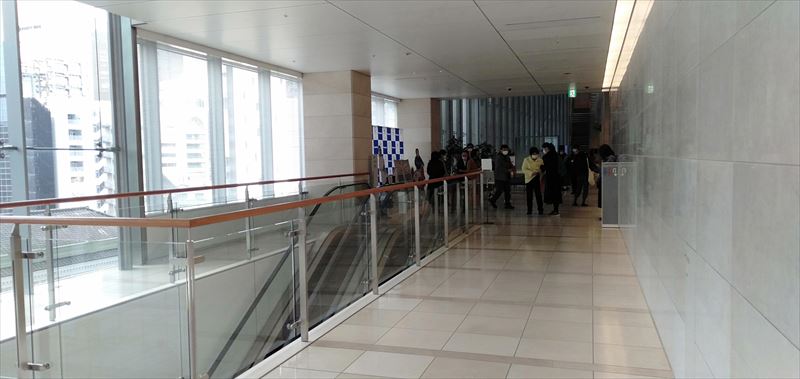 I am the only visitor with children. (Well, I was prepared!) Most of the other women were in their 30s and 40s. There are many women's groups, and many are wearing pretty good brand clothes. So, everyone was waiting while looking out near the escalator. My 7-year-old was happy while watching YouTube of Shinobu Kocho on a tablet w (⇒ YouTube is prohibited except on the train and waiting time. Somehow w)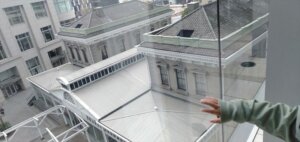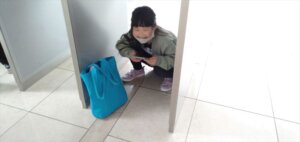 ②サーモカメラで検温してチケット購入。中はあまり広くないです
② Purchase a ticket by measuring the temperature with a thermo camera. The inside is not very wide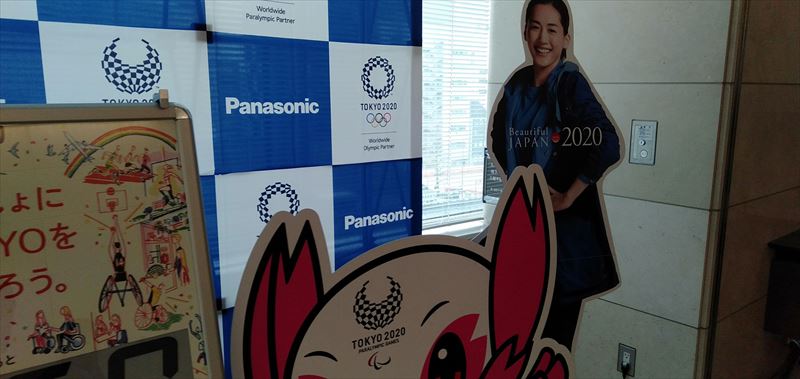 時間になったので整理券を見せると、「こちらをご通行ください」と奥へ案内されました。奥には5~6人の行列があり、その先にはサーモカメラがありました。パナソニック汐留美術館のスタッフの方は、全体的に品がいいです。大手の安心、と言いましょうか。ヘンな対応は絶対されないだろう、と第六感で感じました。※ここからは全く写真撮影はNGですので、画像なしでお送りいたします。。※
When it was time to show the numbered ticket, I was guided to the back saying "Please pass here". There was a line of 5 to 6 people in the back, and beyond that was a thermo camera. The staff at the Panasonic Shiodome Museum of Art are generally good. Let's call it the peace of mind of a major company. I felt with the sixth sense that weird correspondence would never be done. * Since photography is completely NG from here, we will send it without an image. .. *
その後、私は「お客様、館内はただいま混雑していますので、お子様の手を離さないでご観覧くださるようにお願いいたします。」と丁寧にお願いされました。そして、「もしよろしければ、お手回り品はあちらのロッカーをご利用ください。」と目の前のロッカー(100円戻るタイプ)を案内されました。私がロッカーに荷物を入れる間、後ろの人は待ってくださったので、なんかすいませんね~ww
After that, I was politely asked, "Customers, the hall is currently crowded, so please keep your children's hands on the view." Then, he was guided to the locker in front of him (a type that returns 100 yen), saying, "If you like, please use that locker for your personal belongings." While I put my luggage in the locker, the person behind me waited for me, so I'm sorry.
所要時間はまさかの30分!もっとちゃんと見たかった、、!!
It takes 30 minutes! I wanted to see it more properly! !!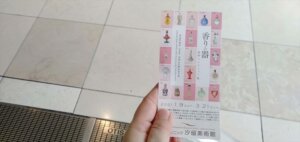 「香りの器 高砂コレクション展」には数々の香水の瓶(器)が展示されていますが、これは高砂という香水の器メーカーがコレクションしたものでした。本当に可愛らしく、見ているだけで幸せになれるような様々なデザインの香りの器。1点1点しっかりと観たかったのですが、やはり少しだけ混んでいたのでショーケースの前に人がいる場合はうちの子供(7歳)が待ってられず、ば~っ!と隣のブースへ歩いて行ってしまいます。
A number of perfume bottles (vessels) are on display at the "Scented Vessel Takasago Collection Exhibition", which was collected by a perfume vessel maker called Takasago. A variety of scented vessels that are really cute and make you happy just by looking at them. I wanted to see each and every one of them, but it was a little crowded, so if there was a person in front of the showcase, my child (7 years old) couldn't wait. I will walk to the next booth.
香りの器って1~2世紀には既に作られていたんですって。すごくないですか?香りを日常に取り入れるのって、人間の本能からくる文明なんですね。わたし、最近の生活にはめっきり香りを楽しむ余裕がないことに気づきました。せちがらい、、。もっと、香りを楽しむ生活がしたいな~。
The scented vessel was already made in the 1st and 2nd centuries. It is not great? Incorporating scents into our daily lives is a civilization that comes from human instinct. I realized that I can't afford to enjoy the scent of plating in my recent life. I'm sorry … I want to live a life where I can enjoy the scent more.
展覧会の最後がミュージアムショップです
The end of the exhibition is the museum shop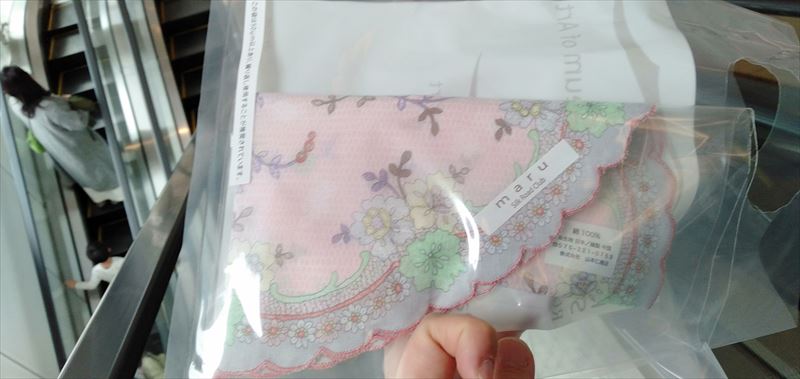 ミュージアムショップって楽しいですよね♡ちょっと普段行く店には置いてないセンスのものや珍しいグッズがたくさんあります。パナソニック汐留美術館のミュージアムショップも、それほど広くはないのですが、素敵なグッズがたくさんありましたはーと(写真撮影NGのため、私が買ったものだけお知らせします~)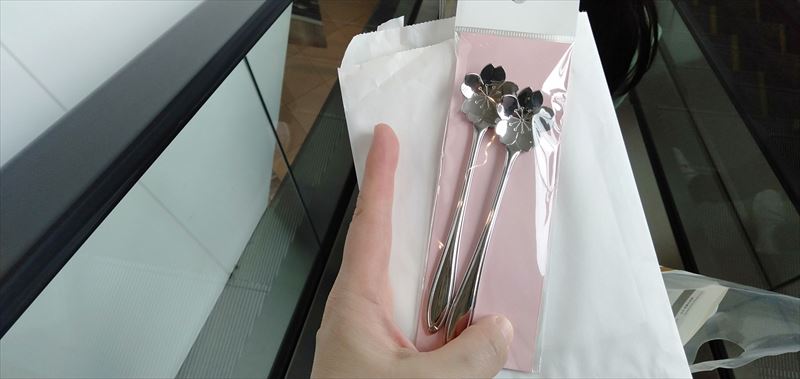 The museum shop is fun, isn't it? There are a lot of tasteful items and rare goods that you don't usually find in the stores you go to. The museum shop of the Panasonic Shiodome Museum of Art is not so large, but there were a lot of wonderful goods.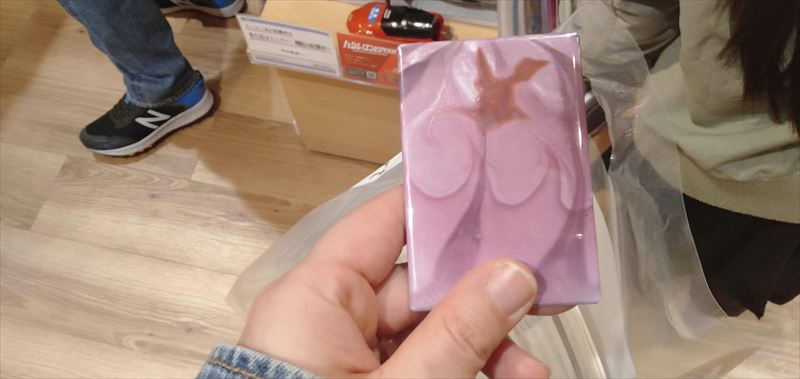 パナソニック汐留美術館はJR新橋駅から徒歩8分です
Panasonic Shiodome Museum is a 8 minute walk from JR Shimbashi Station
パナソニック汐留美術館へは、JR新橋駅「烏森口」「汐留口」「銀座口」より徒歩約8分のアクセスとなります。途中でやたら、ファミリーマートが3か所くらいにあるんですよ~♪
The Panasonic Shiodome Museum of Art is about an 8-minute walk from JR Shimbashi Station's "Karasumori Exit," "Shiodome Exit," and "Ginza Exit." On the way, there are about 3 Family Marts ~ ♪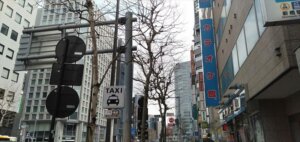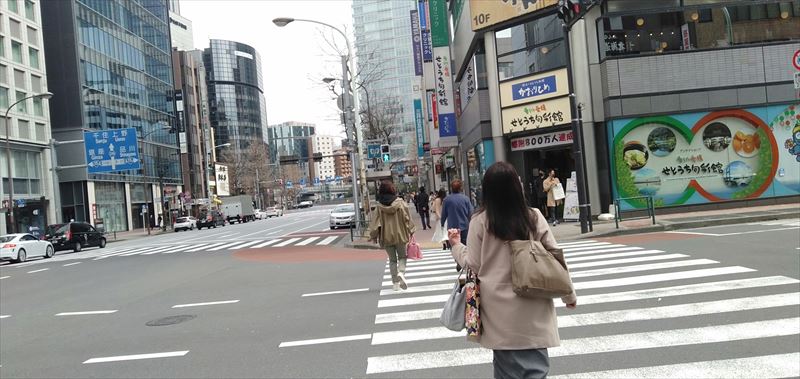 道のりは1本道なので、割と迷わないで行きやすいと思います。
There is only one road, so I think it's easy to get there without getting lost.
パナソニック汐留美術館の割引はある?
Is there a discount for the Panasonic Shiodome Museum of Art?
あります。リピーター割引とシニア割引とホームページ割引ですね。一度行った展覧会の半券を見せれば、100円引きの1,000円で入れます。シニア(65歳以上)も同様です。ホームページ割引というのは、パナソニック汐留美術館の公式ホームページのこの画面(https://panasonic.co.jp/ls/museum/discount/)を印刷したものかスマホ画面を見せると、入場時に100円引きとなります。つまり、100円以上の割引はないのです。でも、小学生は6年生まで無料です♡(ありがたいわ~!!)中・高校生も500円。安いです。
There is. It's a repeater discount, a senior discount, and a homepage discount. If you show the stub of the exhibition you went to once, you can get it for 1,000 yen, which is a 100 yen discount. The same applies to seniors (65 years old and over). The homepage discount is a 100 yen discount at the time of admission if you print this screen (https://panasonic.co.jp/ls/museum/discount/) of the official homepage of the Panasonic Shiodome Museum of Art or show the smartphone screen. I will. In other words, there is no discount over 100 yen. However, elementary school students are free up to 6th grade ♡ (Thank you!) Middle and high school students are also 500 yen. It's cheap.