Add to favorites
[Toshima-ku] Birthday at Fujiya in Ikebukuro Tobu! All-you-can-eat with menu, coupon, time, parfait
本日、うちの子がめでたく7歳になりました。(⇒自画自賛!!)土曜日に小学校のお友達とママさんを呼んで誕生会をしますが、私は絶対に子供と二人きりの誕生会もしたいんです!!(⇒キリっ!!)近場で行けて、こどもが喜びそうなお誕生日用のレストランと言えば、不二家でしょう!!ぺこちゃんいるし。
Today, my child is happy to be 7 years old. I'm having a birthday party on Saturday with my elementary school friends and mom, but I definitely want to have a birthday party with my kids alone! !! (⇒Kiri !!) Fujiya is the most popular birthday restaurant for children who can go nearby! !! I have Peko-chan.
そんな訳で、今回の「東京の小学生とおでかけ!」のテーマは池袋の不二家レストランです。
That's why the theme of this "Going out with elementary school students in Tokyo!" Is the Fujiya restaurant in Ikebukuro.
池袋の不二家レストランは東武の13階です
Fujiya restaurant in Ikebukuro is on the 13th floor of Tobu
「そうだ!京都行こう」ってJR東海のキャッチフレーズみたいに、「そうだ!不二家行こう♡」と思い立った私は、池袋駅の西口を降りました。
Like the catchphrase of JR Central, "Yes! Let's go to Kyoto", I thought "Yes! Let's go to Fujiya ♡" and got off the west exit of Ikebukuro station.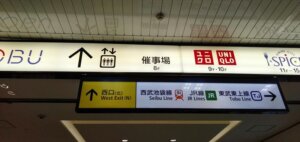 住所
Street address
東京都豊島区西池袋1-1(東武スパイス13F)
※スパイスはレストラン街の名前です
1-1 Nishiikebukuro, Toshima-ku, Tokyo (Tobu Spice 13F) * Spice is the name of the restaurant area
電話番号
phone number
03-3985-6228
最初に見えたので、つい東武の食料品地下街の方に降りてしまったのですが
I saw it first, so I just got off to the Tobu grocery underground mall.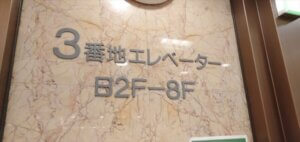 地下食料品売り場から直接、13階の不二家レストランまでは行けないようです。「3番地って何?ここは街なんかい?」と軽く焦りましたが、広い店内なので、利便性のために店内の区画を3番地、5番地のように全11番地まで区分けしているのでした。
It seems that you cannot go directly to the Fujiya restaurant on the 13th floor from the underground grocery store. I was lightly impatient with "What is 3rd address? Is this a city?" It was.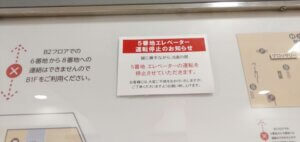 仕方ないので上に上がろうとする矢先、チーズ売り場が目に留まりました。
I couldn't help it, so I noticed the cheese counter as I was about to go up.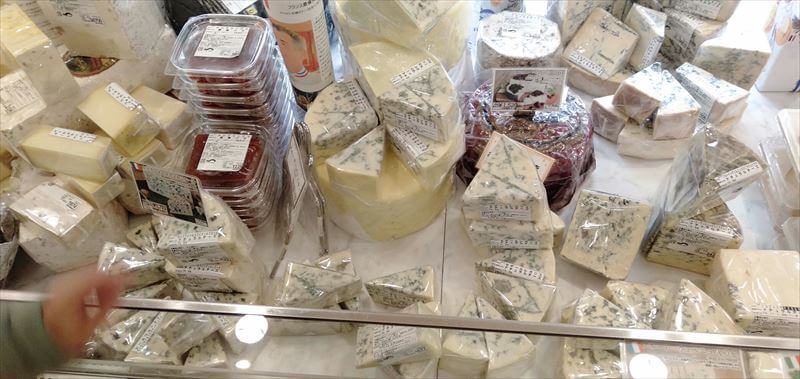 はっちゃん「ママあ、なんでこのチーズ、黒いのついてるの?」
Hatchan "Mama, why is this cheese black?"
わたし「そ、それは高級チーズだよ!はっちゃん。カビなの。ブルーチーズって言って。」
I said, "Oh, that's high-quality cheese! Hatchan. It's mold. Say blue cheese."
チーズを見ながら、もはや不二家レストランではなくチーズと赤ワインで池袋で一杯ひっかけたい衝動にかられましたが、とりあえずJR改札口のフロアまで戻り、無事、不二家レストランまでたどり着きました。
While looking at the cheese, I was urged to catch a glass of cheese and red wine in Ikebukuro instead of the Fujiya restaurant, but for the time being, I returned to the floor of the JR ticket gate and arrived at the Fujiya restaurant safely.
不二家レストランのメニュー!オススメは2,200円セットで約600円浮く♡
Fujiya restaurant menu! We recommend a set of 2,200 yen, which floats about 600 yen ♡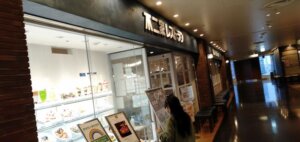 13階に降りたら、目の前にレンガのような壁があります。(ああ、、デパートに来た、、)という実感があります♡不二家レストランは、エレベーターを降りてすぐ右手に回るとあります。
When you get down to the 13th floor, there is a brick-like wall in front of you. (Oh, I came to a department store …) ♡ Fujiya restaurant is said to turn right immediately after getting off the elevator.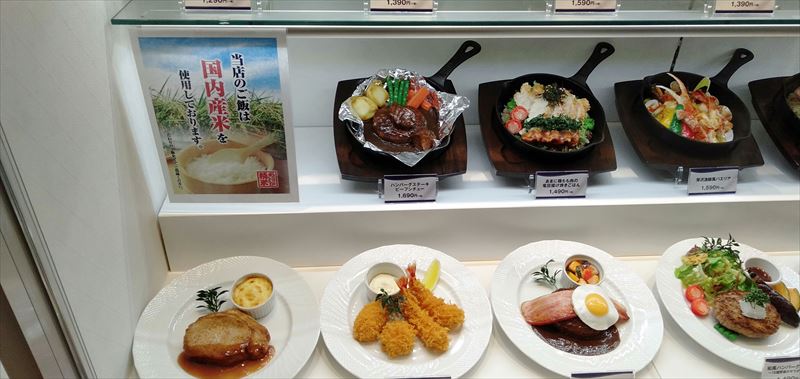 ・ハンバーグステーキ ビーフシチュー 1,690円 +税
Hamburg steak beef steak 1,690 yen + tax
・あまに鶏もも肉の竜田揚げごはん 1,490円 +税
Amani chicken thigh fried rice Tatsuta 1,490 yen + tax
・贅沢漁師風パエリア 1,590円 +税
Luxury fisherman-style paella 1,590 yen + tax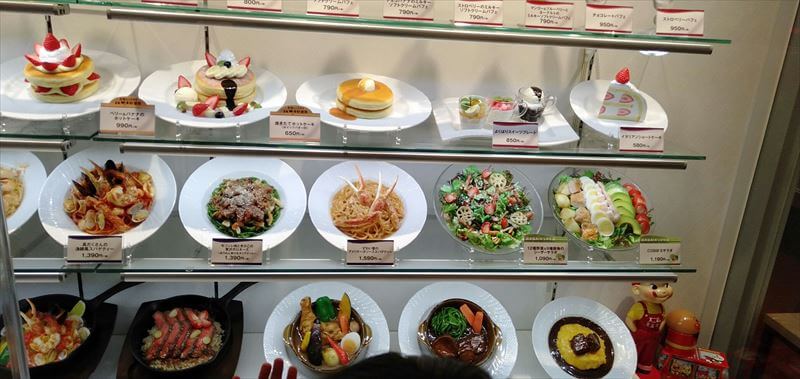 ・博多明太子と海老の和風スパゲティー (1,200円くらいでした)
Japanese-style spaghetti with mentaiko Hakata and shrimp (about 1,200 yen)
・牛フィレ肉ときのこの贅沢ボロネーズ (1,200円くらいでした)
This luxurious minced meat with beef fillet (it was about 1,200 yen)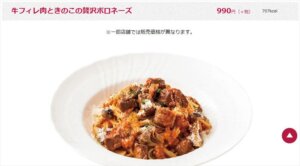 こんな感じで、だいたいご飯ものは1290円~1,890円あたりの間の値段となっています。公式ページに書かれている値段より200~300円高い気がするので、デパート価格というところでしょうか。
With this kind of feeling, the price of rice is usually between 1290 yen and 1,890 yen. I think it's 200-300 yen higher than the price written on the official page, so it's a department store price.
380円くらいの小皿料理(ポテトなど)も充実していて、ケチろうと思えばケチれます。特にお子様メニューは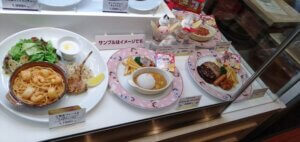 ・ぺこちゃんドリンク(ミルク、アップル、オレンジ) 各100円+税
Peko-chan drink (milk, apple, orange) 100 yen each + tax
・ポコちゃんカレーライス(ミルキー付き)540円
Poko-chan curry rice (with milky) 540 yen
・ぺこちゃんミルキーパフェ 400円
Peko-chan Milky Parfait 400 yen
と、ガストより少しだけ(100~200円くらい)高いだけです。でも、不二家レストランの平日の夜はとっても静か♡高齢者や赤ちゃん連れだけでしたので、まったりと誕生日を祝えました。
It's only a little more expensive than Gust (about 100-200 yen). However, the weekday nights at Fujiya Restaurant are very quiet ♡ I was only with the elderly and babies, so I celebrated my birthday relaxedly.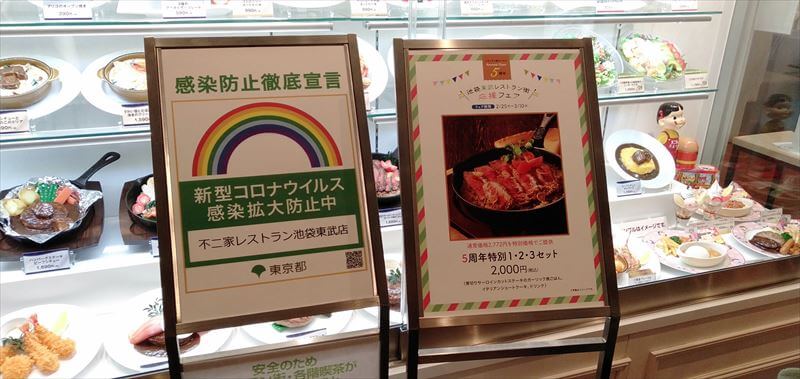 現在、池袋東武の不二家レストランは5周年だそうで(⇒おめでとうございます!)、選べるメインディッシュ+サラダ+選べるケーキORパフェ+選べるドリンク=2,200円(税抜き)というスペシャルセットを推しています。計算してみたところ、私調べでは単品で組み合わせるよりは600円ほど割引されると思いました。
Currently, Ikebukuro Tobu's Fujiya restaurant is celebrating its 5th anniversary (⇒ Congratulations!), And we are recommending a special set of main dish + salad + cake OR parfait + drink = 2,200 yen (excluding tax). When I calculated it, I found that it would be discounted by about 600 yen compared to combining it separately.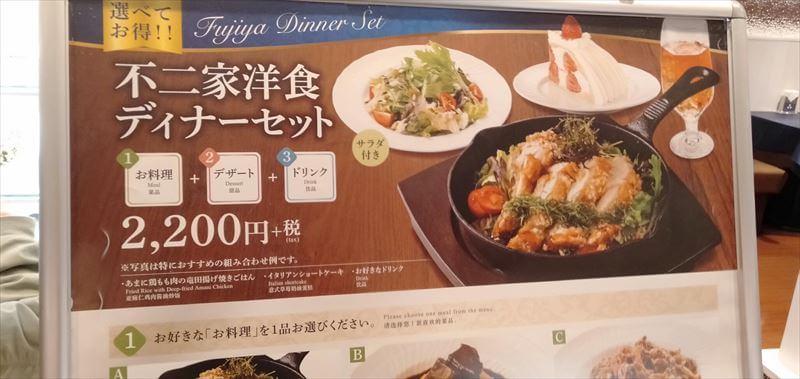 何より決め手は、このセットにフルサイズのパフェがついてくることです。不二家のパフェは約800円しますので、このパフェがついてくるだけでもかなりお得なセットなんです♡
The deciding factor is that this set comes with a full size parfait. Fujiya's parfait costs about 800 yen, so it's a great deal just to have this parfait ♡
「あの~、この子。今日誕生日なんですが」でOK!予約不要です
"Ah, this kid. It's her birthday today" is OK! No reservation required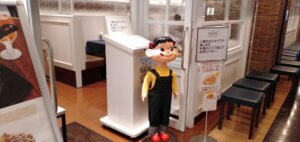 不二家のお誕生日特典は、①ぺこちゃんケーキと一緒に写真(写真のプレゼント)②デザート(ソフトクリーム)の2つでした。私は特に、①がいいな~と思いました。
Fujiya's birthday benefits were (1) a photo (photo gift) with Peko-chan cake and (2) dessert (soft serve ice cream). I especially liked ①.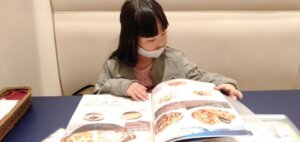 うちの子は例により、やはりお子様メニューではなく、大人メニュー(ずわい蟹のアメリケーヌソース・スパゲティ 1,590円)を選びました。うん、美味しそう!
As usual, my child chose the adult menu (Zuwai Crab Americaine Sauce Spaghetti 1,590 yen) instead of the children's menu. Yeah, it looks delicious!
食後のパフェでお腹いっぱい!パフェのミルクアイスはミルキー味です
I'm full with a parfait after a meal! The parfait milk ice cream has a milky taste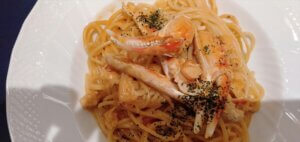 不二家レストランの料理の量は、ファミリーレストランと同じくらいです。私は最近ダイエットをしているので(⇒効果まるでないですけど、、!)、この不二家レストランのためにお昼は食べないで来ましたww でも、結構お腹いっぱいになり、パフェの最後は残しました。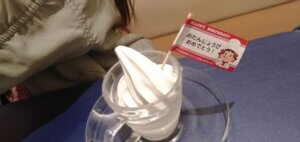 The amount of food at Fujiya restaurant is about the same as that of family restaurant. I've been on a diet lately (⇒ it's not effective, but!), So I didn't eat lunch for this Fujiya restaurant, but I'm quite full and left the end of the parfait. It was.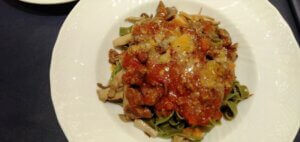 不二家レストランの食べ放題は池袋でもやってる?営業時間は?
Do you have all-you-can-eat Fujiya restaurant in Ikebukuro? What are the business hours?
不二家レストランでは、60分ケーキ食べ放題(大人:1,800円、こども:1,280円※子供は小学生以下)をやっていますが、池袋東武の不二家ではやっていません。実施店舗は以下のURLで確認できます。
https://www.fujiya-fs.com/campaign/%E4%B8%8D%E4%BA%8C%E5%AE%B6%E3%82%B1%E3%83%BC%E3%82%AD%E9%A3%9F%E3%81%B9%E6%94%BE%E9%A1%8C/
食べ放題の時間は、10~18時の店や14時~18時までの店など、すべて18時までになっています。夜間は食べ放題はやっていないんですね。通常の営業時間も、いま池袋東武の不二家レストランでは~19時30分までと短縮営業になっています。
All-you-can-eat time is until 18:00, including stores from 10:00 to 18:00 and stores from 14:00 to 18:00. You don't have all-you-can-eat at night. Normal business hours are now shortened to 19:30 at Fujiya Restaurant in Ikebukuro Tobu.
不二家レストラン
営業時間
Fujiya restaurant business hours
午前11時~午後8時(ラストオーダー午後7時30分)
11:00 am to 8:00 pm (last order 7:30 pm)
ご覧いただき有難うございました。にほんブログ村ランキングに参加しています。よろしければ、ポチ!ッと押していただけると嬉しいです♡
Thank you for visiting. I'm participating in the Nihon Blog Village Ranking. If you don't mind, Pochi! I hope you can press it ♡

にほんブログ村