Add to favorites
[Urayasu City] I did 753 at Studio Alice Newcoast Shin-Urayasu ♡ The parking lot was free ♡
スタジオアリス3回目です。3回目の今回はいつもの「王子桜田通り店」↓ではなく千葉県浦安市の「スタジオベイコースト店」に季節外れの七五三のためにやってまいりました。
This is Studio Alice's third time. This time for the third time, I went to the "Studio Bay Coast Store" in Urayasu City, Chiba Prefecture instead of the usual "Oji Sakurada Dori Store" ↓ for the out-of-season Shichigos
王子桜田通り店とはどう違うのか?店内はどんな感じなのか?割引とかはどんな感じなのか?などなど。スタジオアリス・ニューコースト新浦安店を訪れて感じたアレコレをまとめてお送りします♪
How is it different from the Oji Sakurada-dori store? What does the store look like? What is the discount like? etc. I will send you all the things I felt when I visited Studio Alice Newcoast Shin-Urayasu ♪
スタジオアリスからもらったDMは他店でも有効
DM received from Studio Alice is also valid at other stores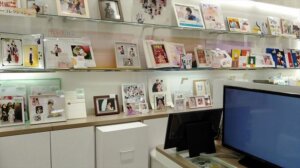 私は基本的にセコイので、クーポンや割引などがだ~いすきです♡ スタジオアリスに1回目に行くときも撮影料が半額になるクーポンをヤフオク!で落札してから行ったし、2回目の時は(もしかして、アルバムとかいらなしデータも1年後でいいから、一番安いキーホルダーだけ買おうっと!)と、またまたセコイ戦術を身に着けてしまいました。(⇒いや~、良く言えば主婦の知恵♡ってやつです!)
I'm basically a sequel, so I like coupons and discounts ♡ When I go to Studio Alice for the first time, I get a coupon that cuts the shooting fee by half! I went after making a successful bid at, and at the second time (maybe I'll buy the cheapest key chain because the album and the data without crap will be good in a year!), I wore the Secoy tactics again. It's gone. (⇒ No, in a nutshell, the wisdom of a housewife ♡!)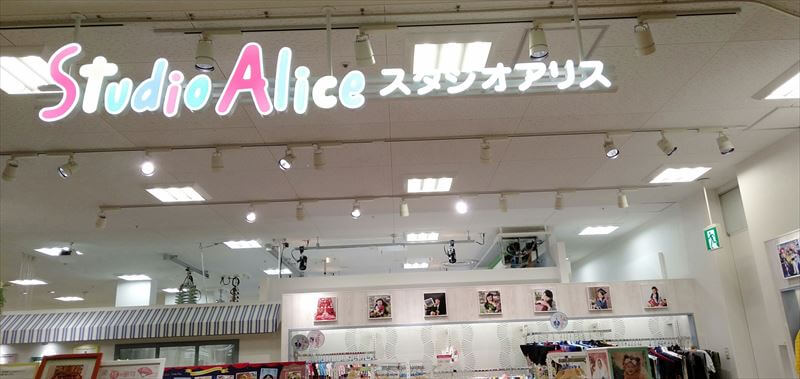 今回も、お誕生日七五三のDMを王子桜田通り店から送っていただき、その特典を使おう!と予約を決めました。しかし、私の父(じーじ)が体調が悪くもう80歳を過ぎているため、早めに孫の着物姿を見せてあげたいと実家の近くのスタジオアリスを予約したんです。DMについては一応、前の日に確認電話をしました。
This time as well, let's send the DM of Shichigosan's birthday from the Oji Sakurada-dori store and use the benefits! I decided to make a reservation. However, my father (Jiji) was ill and was over 80 years old, so I booked Studio Alice near my parents' house to show my grandson's kimono as soon as possible. Regarding DM, I made a confirmation call the day before.
わたし「あの~、以前スタジオアリス王子桜田通り店に行きまして。そこから誕生日七五三でマグネットなどが無料でいただけるというDMが送られてきたんですが。新浦安店でもそのハガキは有効ですか?」
I said, "Oh, I used to go to Studio Alice Ojisakurada-dori store. From there, I received a DM saying that I could get magnets etc. for free on my birthday 753. Is that postcard valid at Shin-Urayasu store?"
スタジオアリス新浦安店さん「あ、はい。もちろん大丈夫ですよ~。お気をつけていらしてください。」(⇒電話がかなり感じよくて感動しました!!)
Studio Alice Shin-Urayasu "Oh, yes. Of course it's okay. Please be careful." (⇒ I was impressed by how comfortable the phone was!)
一度スタジオアリスに行くと、その後に行った店舗から入学などの行事に合わせてDMが送られてきます。このDMの特典がかなり太っ腹なことがあります。私は2度目に行った時に額縁入りの大きな写真(4,000~5,000円相当?)を1点無料でいただきました。たかがハガキ。されどハガキです。
Once you go to Studio Alice, DMs will be sent from the stores you went to after that according to events such as admission. The benefits of this DM can be quite generous. When I went for the second time, I received a large photo with a frame (equivalent to 4,000 to 5,000 yen?) For free. Only a postcard. However, it is a postcard.
スタジオアリス ニューコースト新浦安店へのアクセス
Access to Studio Alice Newcoast Shin-Urayasu
スタジオアリス新浦安店の最寄り駅はJR京葉線の新浦安駅です。でも徒歩だと20分くらいかかります。
The closest station to Studio Alice Shin-Urayasu is Shin-Urayasu Station on the JR Keiyo Line. But it takes about 20 minutes on foot.
徒歩はきついので、車以外の場合は新浦安駅前からバスに乗りましょう。
It's hard to walk, so if you're not driving, take a bus from Shin-Urayasu Station.
・東京ベイシティ交通バス11・28系統「日の出公民館」下車(徒歩1分)
Get off at "Hinode Public Hall" on Tokyo Bay City Bus No. 11/28 (1 minute walk)
・東京ベイシティ交通バス3・11・16・18・23・28・38系統「海風の街」下車(徒歩1分)
Tokyo Bay City Bus 3/11/16/18/23/28/38 Get off at "Kaifu no Machi" (1 minute walk)
スタジオアリス・ニューコースト新浦安店は駐車場がタダでした♡
The parking lot at Studio Alice Newcoast Shin-Urayasu was free ♡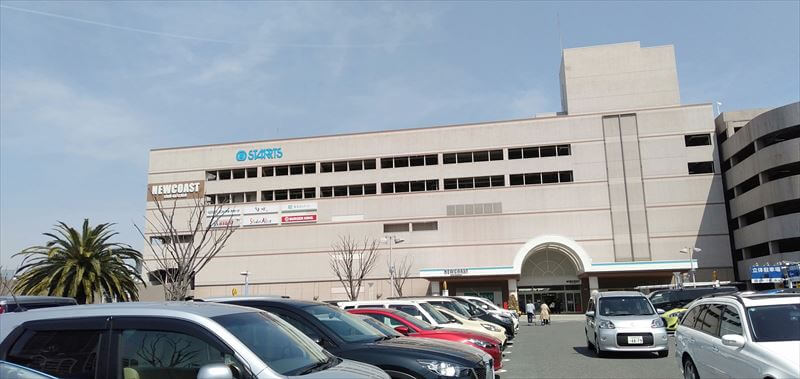 この日は東京の自宅からレンタカーで実家へ行き、ばーば達をピックアップしてからニューコースト新浦安店に向かいました。着く直前にスマホでニューコースト新浦安店の駐車料金を調べたら、なんと「無料」と書かれていたのです。
On this day, I rented a car from my home in Tokyo, picked up the bars, and then headed to the Newcoast Shin-Urayasu store. Just before arriving, I checked the parking fee of the Newcoast Shin-Urayasu store on my smartphone and found that it was "free".
わたし「ねえ、駐車場が無料ってめずらしくない?普通、最初の2時間無料とかお店でなんか買ったら駐車券もらえるとかじゃないの?」
I said, "Hey, isn't it unusual for the parking lot to be free? Usually, if you buy something for the first two hours or something at the store, you'll get a parking ticket?"
旦那「イヤ、あるある。田舎じゃよく無料はあるよ。」
Husband "I don't like it. There is often free in the countryside."
いやいや。新浦安は決して田舎じゃないですから、、!!しかし、ニューコーストの駐車場にはゲートらしいゲートもなく、「これ、誰かこの辺に車停めたい人は自由に停められちゃうね!」とわたしたちは思ったのでした。でも、駐車場はめちゃくちゃ広かったので(1270台 ※立体含む)、別の大手企業のスターツはそんなにセコイこと言わないんでしょうね。
No no. Shin-Urayasu is by no means a countryside, so! !! However, there was no gate like a gate in the parking lot of New Coast, and we thought, "This, anyone who wants to park in this area can park freely!" However, the parking lot was extremely large (1270 cars * including 3D), so Starts of another major company wouldn't say that much.
ニューコーストの3階のサイゼリアで腹ごしらえ
Get hungry at Saizeriya on the 3rd floor of the New Coast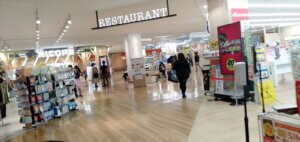 スタジオアリスの予約は午後1時にしていたので、私たちは同じ3階にある「サイゼリア」に寄りランチをしました。本当は七五三っていったら、どこか高級レストランとか割烹とか予約してもおかしくないのですが、こども(はっちゃん)はサイゼリアが本当~~~にだいすきなんです。。私も近所にサイゼリアがあったときは、家事がたまってる時や疲れた時はしょっちゅう行っていました。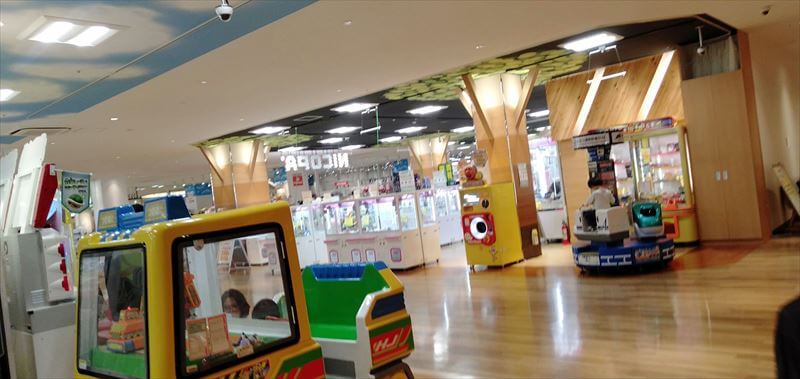 We had a reservation for Studio Alice at 1:00 pm, so we stopped by "Saizeriya" on the same 3rd floor for lunch. Actually, if you go to Shichigosan, it's okay to make a reservation for a high-class restaurant or cooking, but children (Hatchan) really like Saizeriya. .. When I had Saizeriya in my neighborhood, I used to go there all the time when I was busy with housework or when I was tired.
パパママ着物フォトプランを追加:8,000円でトライ♡
Daddy mom kimono photo plan added: Try for 8,000 yen ♡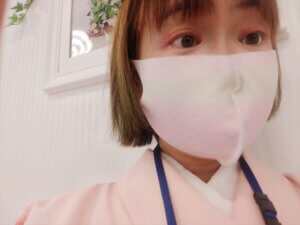 今回、衣装を着るのはこどもだけで他に大人が4人もいるのに私服ってのはツマラないな~!と思い、私も着物を着つけてもらうことにしました。平日はプラス5,000円で土日はプラス8,000円です。成人式も着物着なかったし、いいでしょ!と思いました。「ママ用の着物は前日までにお選びになりますか?」と電話で聞かれましたが、なにしろ時間がないため当日決めることにしました。薄いピンクを選びましたが、あとはオレンジやグリーンと3色くらいしかなかったです。
This time, only children wear costumes, and there are four other adults, but it's not a good idea to wear plain clothes! So I decided to have him wear a kimono. Weekdays are plus 5,000 yen and Saturdays and Sundays are plus 8,000 yen. I didn't wear a kimono for the coming-of-age ceremony, so it's okay! I thought. I was asked by phone, "Would you like to choose a kimono for moms by the day before?", But I decided to decide on the day because I didn't have much time. I chose light pink, but there were only three colors, orange and green.
着付けをしてくださる方はめちゃくちゃ感じよく、ベテラン風で気さくな方でした。
The person who dressed me was insanely comfortable, veteran and friendly.
店内はスタジオと他の方以外は動画撮影はOK。写真は条件付きでOK
Video recording is OK in the store except for the studio and other people. Photos are conditionally OK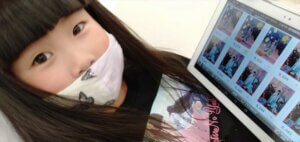 王子桜田通り店のときは「ポケットアリス」というアプリをスマホにダウンロードすると、店内の静止画の撮影(メイク、着付け場所、スタジオ、他の方の映り込みはNG)でした。久々に来るとこのルールは変わっており、LINEのおともだち追加をした画面をお店の人にみせるとパスを貸してくれ、そのパスを胸から下げることにより店内の静止画の撮影もOKになりました。
At the Oji Sakurada-dori store, when I downloaded the app "Pocket Alice" to my smartphone, I was able to take a still image of the store (makeup, dressing place, studio, and other people's reflections are NG). This rule has changed after a long time, and if you show the screen with LINE friends added to the shop staff, they will lend you a pass, and by lowering the pass from your chest, you can take still images inside the shop. became.
当日購入した写真(千円キーホルダーなどの安価なグッズ含む)のデータは当日購入するとお高いですが(私のような庶民には無理、、)、一年経過後にポケットアリスというアプリから440円で購入できます。(⇒というか、私はむしろそれを狙ってます、、!)
The data of the photos purchased on the day (including cheap goods such as 1,000 yen key chains) is expensive to purchase on the day (it is impossible for ordinary people like me, …), but after a year, it costs 440 yen from an app called Pocket Alice. You can buy it. (⇒ Rather, I'm aiming for it …!)
混みこみの店内。トータル所要時間は約3時間
The crowded store interior. Total travel time is about 3 hours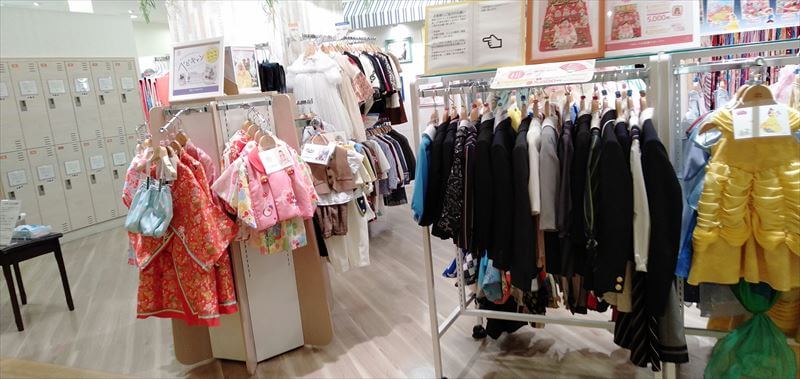 前回、王子桜田通り店で撮影をした時は夏休み中の平日でした。そのため、(すっごく待った)という印象は皆無でした。しかし、今回は時期が3月のため入学や卒業シーズンど真ん中。わたしたち以外にもお客様はたくさんいらして、着付けのあとなかなか呼ばれない時間が続きました。でも、店内のお客さん(赤ちゃんや幼児さんたち)を見ているだけでなごむし、そんなにはイライラしませんでした。しかし、短気な母は最後のお会計のときになかなか進まないので、「ねえ、まだ?何をそんなに待たせてるの?」とイライラしていました。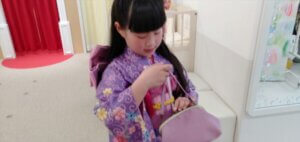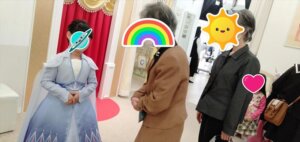 The last time I shot at the Oji Sakurada-dori store, it was a weekday during the summer vacation. Therefore, I didn't have the impression that I had waited so long. However, this time it is March, so it is in the middle of the entrance and graduation season. There were many customers other than us, and after dressing, it was hard to be called. However, just looking at the customers (babies and toddlers) in the store made me feel at ease, and I wasn't so frustrated. However, my impatient mother wasn't able to make progress at the last checkout, so she was frustrated asking, "Hey, yet? What are you waiting for so much?"
私が思うに、待ち時間が長かったのはみんな衣装を何着も着るからかな~と思いました。スタジオアリスでは衣装を何着着ても撮影料金(3,000円)+グッズ購入費です。かわいい衣装がたくさんあるし、こどもは特に何着も衣装を着たがります。あとは、お会計でかなり皆さん迷われていたご様子。写真1点5,000円近くしますので(大きいサイズは)、そりゃ悩みますよ、、。この混み具合のみが、王子桜田通り店との違いかな~と思いました。
I think the reason why the waiting time was long was because everyone wore many costumes. At Studio Alice, no matter how many costumes you wear, the shooting fee (3,000 yen) + goods purchase fee will be charged. There are many cute costumes, and children especially want to wear many costumes. After that, it seems that everyone was at a loss for accounting. It costs about 5,000 yen per photo (large size), so I'm worried about it. I thought that only this congestion was the difference from the Oji Sakurada-dori store.
とにもかくにも、今回も楽しい撮影ができてスタジオアリスさんには感謝です♡次回は1/2成人式かな?その時にはケチらなくてよいように、お金を貯めねば、、!では、また♡
Anyway, I'm grateful to Studio Alice for having fun shooting this time too ♡ Next time is 1/2 coming-of-age ceremony? At that time, I have to save money so that I don't have to be stingy! See you again ♡
ご覧いただき有難うございました。あっという間に4月ですね。にほんブログ村ランキングに参加しています。よろしければ、ポチ!ッと押していただけると嬉しいです♡
Thank you for visiting. It's April in no time. I'm participating in the Nihon Blog Village Ranking. If you don't mind, Pochi! I hope you can press it ♡

にほんブログ村