Add to favorites
[Bunkyo Ward] Fukunoyu is a towel 100 yen even in Corona ♡ Business hours, fees, regular holidays
まさかコロナになるなんて思わず、東京都はオリンピックで東京に来る外国人向けに都内の銭湯の一部を東京のコンテンツの1つとして考えました。そして、特にキャッチーでアクセスの良い「東京らしい」「外国人受けしそうな」銭湯をピックアップし、「東京銭湯フェスティヴァル2020」(⇒去年できなかったからね、、)と題し、スタンプラリーやヤマザキマリさん等の銭湯画などのキャンペーンを打ち出しました。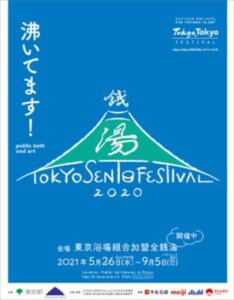 Without thinking that it would become a corona, Tokyo considered a part of the public bath in Tokyo as one of the contents of Tokyo for foreigners who come to Tokyo at the Olympic Games. Then, we picked up "Tokyo-like" and "likely to receive foreigners" public baths that are particularly catchy and easy to access, and titled "Tokyo Public Bath Festival 2020" (⇒ because we couldn't do it last year …) We launched a campaign such as public bath paintings.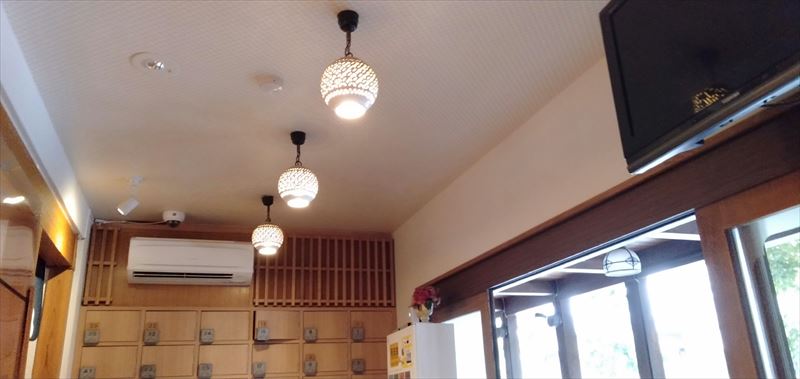 ってな内容が書かれたリーフレットを、東京都北区の近所の銭湯でいただきました。その中で文京区の「ふくの湯」が掲載されていて、「いきた~い♡」と思いました。また、同時期に愛読誌・オズマガジンでもふくの湯が掲載されていて、「神は私にふくの湯に行けと言っている!」と思ったため、暇ができた週末に娘のはっちゃんと行ってきました。(前振り長くてごめんなさい、、)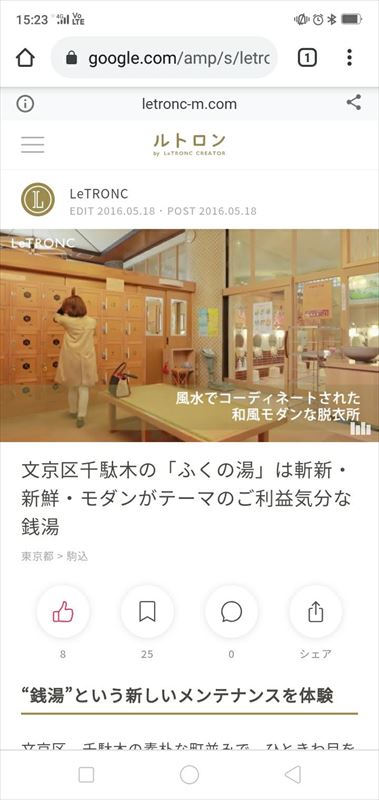 I had a leaflet with the contents written on it at a public bath in the neighborhood of Kita-ku, Tokyo. Among them, "Fukunoyu" in Bunkyo Ward was posted, and I thought "I went!". Also, at the same time, Fuku-no-Yu was published in my favorite magazine, Oz Magazine, and I thought, "God is telling me to go to Fuku-no-Yu!" I went. (I'm sorry for the long swing …)
ふくの湯(文京区)の場所・アクセス
Location and access to Fukunoyu (Bunkyo Ward)
ちょいとイカした東京の銭湯「ふくの湯」の最寄り駅は、東京メトロ南北線「本駒込」です。出口は2番で出て、左に曲がってください。角にオリジン弁当があるので左折して、そのまままっすぐ歩くと、右手に旅館みたいな素敵な建物が見えてきます。右側の歩道にわたると、なんだかイケてるコーヒー屋さんが2件くらいあります。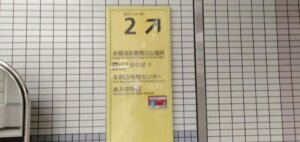 The closest station to the slightly squid Tokyo public bath "Fukunoyu" is "Honkomagome" on the Tokyo Metro Namboku Line. Take exit number 2 and turn left. There is an origin lunch on the corner, so turn left and walk straight, you will see a nice building like an inn on your right. If you cross the sidewalk on the right side, there are about two cool coffee shops.
道はまっすぐなので、分かりやすいです。駅からは徒歩5分で、小学生低学年でも十分歩けます。
The road is straight, so it's easy to understand. It's a 5-minute walk from the station, and you can walk enough even in the lower grades of elementary school.
ふくの湯(文京区)はコロナでも元気に営業中♡
Fukunoyu (Bunkyo-ku) is still open in Corona ♡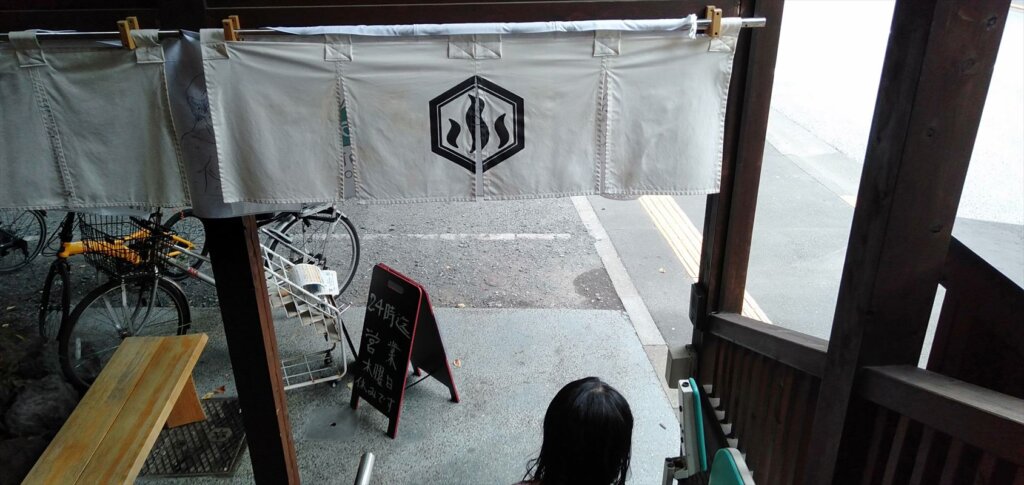 私は2020年5月からあまり緊急事態宣言などを気にしない生活をしているため(マスク+手指の消毒+人が多すぎる場所は避けることはしています。。)、コロナ禍でもあまり気にせずさまざまな場所へ行きます。っていうか、このまま2022年もマスクして過ごすような予感がします!
Since May 2020, I have been living without worrying about the state of emergency (mask + disinfecting hands + avoiding places with too many people), so I am not so concerned about corona damage. I will go to various places without doing anything. I have a feeling that I will spend 2022 masking as it is!
そのため、ふくの湯も普通に「開いてるだろう!」と思い、特に問い合わせはしませんでした。ネット検索しましたが、文京区のふくの湯って公式サイトないですよね?!個人の銭湯サイトや法人の銭湯サイトに掲載はありますが。で、行ってみるとありました、ありました!週末の6月13日日曜日の15時頃ですが、ばっちり開いていました♡
Therefore, I thought that Fuku-no-Yu would normally be open, so I didn't make any inquiries. I searched the internet, but there is no official website for Fukunoyu in Bunkyo Ward, right? !! Although it is posted on personal public bath sites and corporate public bath sites. So, when I went there, there was! It was around 15:00 on Sunday, June 13th on the weekend, but it was completely opened ♡
コロナ禍でも24時までオープン♡木曜定休です
Open until 24:00 even in Corona sickness ♡ Closed on Thursdays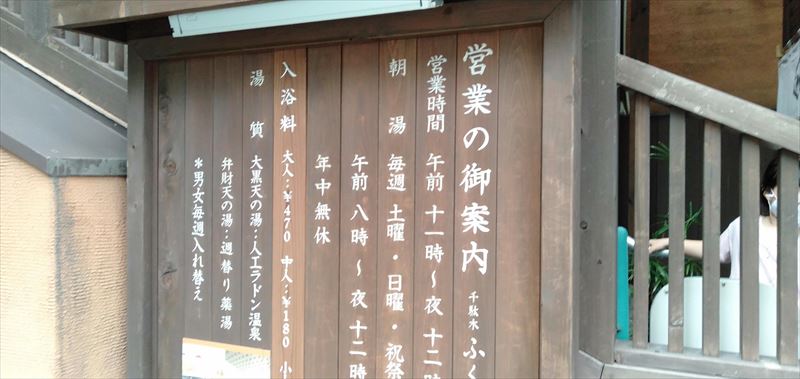 ふくの湯は朝11時から夜24時までの営業です。私がよく行く銭湯は午後3時からの営業なので、ふくの湯あ営業時間が長いですね!しかも、土日祝は朝8時から営業しているそうです。(夜は同じ12時まで)今はあまりいないかもしれませんが、都内のクラブで遊んで、朝風呂を浴びるのに持ってこいですね。しかも、ふくの湯は手ぶらでも行けるサービスがありますからね。(でも、階段下の看板には木曜日休み、と書いてあったので、たまに木曜日は休みになる可能性があるのかもしれません、、。)
Fukunoyu is open from 11:00 am to 24:00 pm. The public bath I often go to is open from 3:00 pm, so Fukunoyu has a long business hours! Moreover, Saturdays, Sundays, and holidays are open from 8 am. It may not be so much now (until 12:00 at night), but it's a great place to play at a club in Tokyo and take a morning bath. Moreover, Fuku-no-Yu has a service that you can go empty-handed. (But the sign under the stairs said that it was closed on Thursday, so it may be possible that it will be closed on Thursday.)
料金は他の銭湯と同じです
The price is the same as other public baths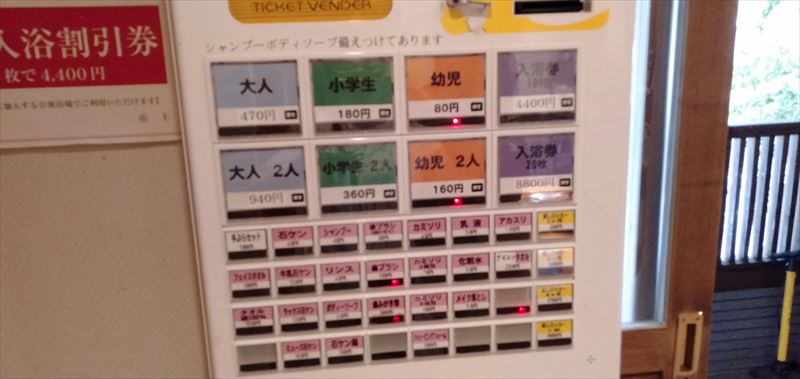 ふくの湯の料金は、大人が470円、小学生が180円、幼児が80円です。この料金で、まるで星野リゾートが手掛けて文豪が出てきそうなお湯に浸かれるんですから、やっすいもんですよ!私は調子に乗り、「シャンプーも石鹸も備え付けがありますが」と言うおばちゃんのアドバイスを聞かず、無駄にシャンプーと石鹸を購入してしまいました、、。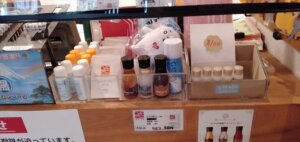 The price of Fukunoyu is 470 yen for adults, 180 yen for elementary school students, and 80 yen for infants. At this price, you can soak in the hot water that Hoshino Resorts is working on and it seems that a literary master will come out, so it's a good idea! I got sick and bought shampoo and soap in vain without listening to my aunt's advice, "I have both shampoo and soap."
ふくの湯の男性のの脱衣所は知りませんが、女性の脱衣所には20円で使えるドライヤー、トイレ、化粧水、自動販売機、ロッカー、脱衣かご、体重計がありました。で、タオルセット(バス+フェイスが一枚ずつ)も100円で借りられます。これはポイント高いですね~!
I don't know the men's dressing room in Fukunoyu, but the women's dressing room had a hair dryer, toilet, lotion, vending machine, locker, undressing basket, and weight scale that can be used for 20 yen. You can also rent a towel set (one bath and one face) for 100 yen. This is a high point!
やたら星野リゾートチックなデザインの「ふくの湯」
"Fukunoyu" with a design like Hoshino Resorts

ふくの湯は古き良きレトロな雰囲気がありつつ、何か新しいオシャレさも感じさせる、とても居心地の良いデザインの銭湯です。さすがに中は写真撮影できなかったので、まずはお店の入り口付近だけご紹介しましょう。
毎週土曜日には笹の葉の香りの「パンダ湯」が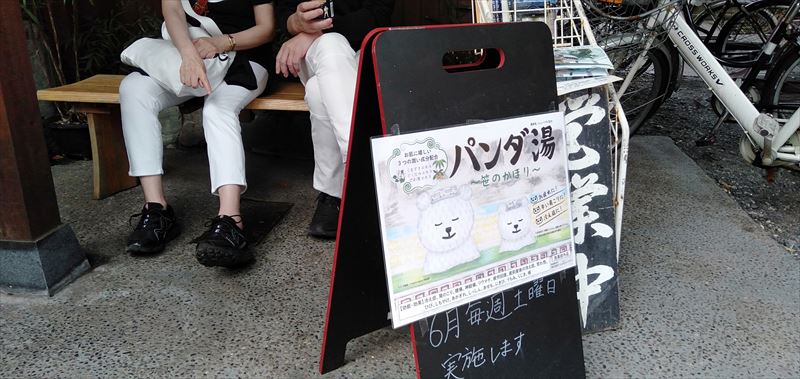 笹の葉の香を楽しめる「パンダ湯」。中でやたらポスターやチラシが置いてあったので、てっきり毎日やっているのかと思い楽しみにしていましたが、毎週土曜日(しかも6月)に実施の模様です。お早めにぜひご利用ください!
"Panda hot water" where you can enjoy the scent of bamboo leaves. There were posters and leaflets inside, so I was looking forward to doing it every day, but it seems to be held every Saturday (and June). Please use it as soon as possible!
和風+ウッド+大正時代+星野÷4?
Japanese style + wood + Taisho era + Hoshino ÷ 4?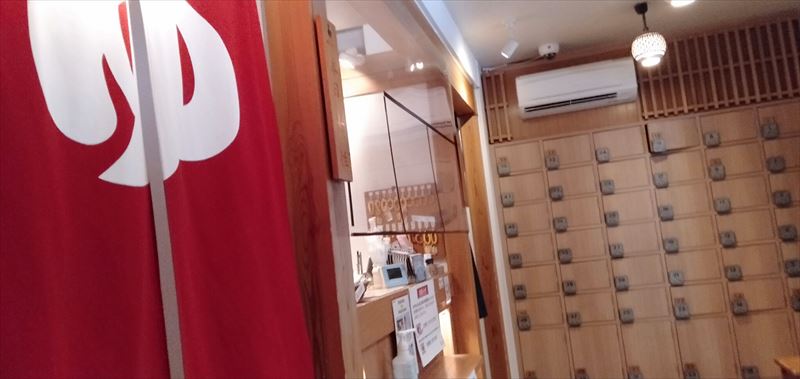 先日、わたくしは娘のはっちゃん(7歳)と大塚の星野リゾートへ泊りに行ったのですが。この「ふくの湯」は何だか、星野リゾートのデザインに少し似ている気がするんですよ~。和モダンて言うんでしょうか。
The other day, I went to stay at Hoshino Resorts in Otsuka with my daughter Hatchan (7 years old). I feel that this "Fukunoyu" is a bit like the design of Hoshino Resorts. Do you call it Japanese modern?
ふくの湯では、こんな七福神の手ぬぐいが飾られていましたが
At Fuku-no-Yu, such a towel of the Seven Lucky Gods was displayed.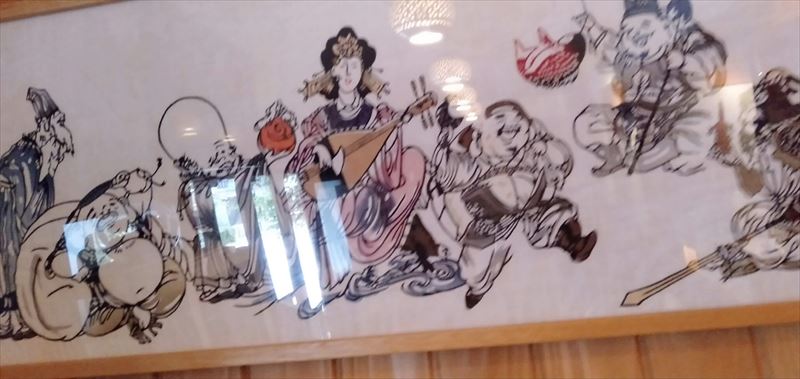 星野リゾートOMO5大塚には
Hoshino Resorts OMO5 Otsuka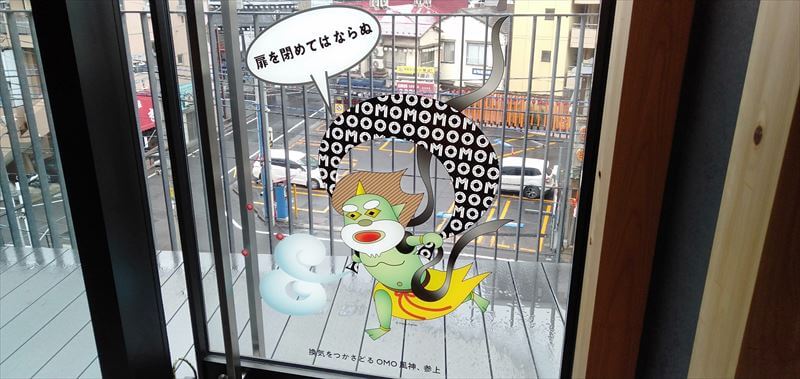 こんな絵があるし。似てるよね!
というわけで、ふくの湯はちょっといつもと違った東京の銭湯に行きたい方、4歳~小学3、4年生くらいまでのママとまだ「おでかけ」してくれる小学生にもオススメです。(うちの娘はお湯が熱い、と言っていましたが、普通でしたよ?)
Therefore, Fuku-no-Yu is recommended for those who want to go to a public bath in Tokyo that is a little different from usual, and for elementary school students who still "go out" with moms from 4 years old to 3rd and 4th grade. (My daughter said that the hot water was hot, but was it normal?)