Add to favorites
ついに9月になりました。東京は昨日まで気温も湿度も高めというサイテーの環境でしたが、今日から一転。10月並みの気温でして。本当に地球環境がヤバくなっていて、本当にこのまま東京に住むのはどうしよう、と思う中年女44歳です。
It's finally September. Until yesterday, Tokyo was a sci-fi environment where the temperature and humidity were high, but from today it has changed. The temperature was about the same as October. I'm a 44-year-old middle-aged woman who really thinks about living in Tokyo because the global environment is really bad.
そんなことを思いながら、時間を無駄にするのは嫌いなので、遅ればせながら宿泊サブスク「ハフ」にドはまりし、箱根のエンブレムフローにはっちゃんと一泊して参りました。今回はちょっと遠出の、in箱根のホテルレビューWithこども、でございます。
With that in mind, I hate wasting time, so I fell in love with the accommodation subscription "Huff" and stayed overnight at the Hakone Emblem Flow. This time, I'm going out a little, in Hakone Hotel Review With Children.
エンブレムフロー箱根のアクセスは近道があった話
Emblem Flow Hakone's access was a shortcut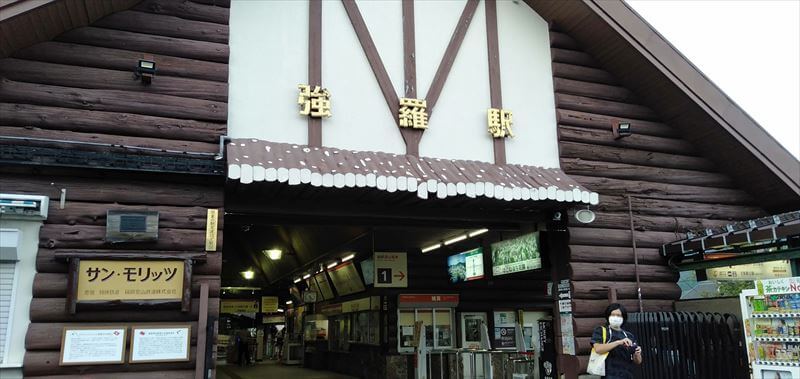 エンブレムフロー箱根 は強羅駅からめちゃ近いのですが、私は道が分からなくて遠回りして、帰る時に近道の存在に気が付きました。そして、(え~!じゃあ、あの道のり歩かなくて良かったんじゃん、、!)という気持ちに少々なしましたので、今、こうしてブログにその一部始終を書いて世間様に知っていただこうとしております。(⇒いや、普通の人がGoogleマップ見たら一発でわかると思うけど、、)
Emblem Flow Hakone is very close to Gora station, but I didn't know the way and took a detour and noticed the existence of a shortcut on my way home. And I felt a little bit like (Well, I'm glad I didn't have to go that way!), So now I'm trying to write the whole story on my blog and let the world know about it. increase. (⇒ No, if an ordinary person looks at Google Maps, you can see it in one shot, but …)
見てください、この地図を。普通にスマホでGoogle先生に「エンブレムフロー箱根はどっち?」と聞くと、わざと遠回りにぐるりと回る方法を教えてくれます。(それでも徒歩5分くらいですがw)でも、Google先生に騙されないでください!私は強羅駅とエンブレムフロー箱根の間に地下通路があるのを知ってしまったからです!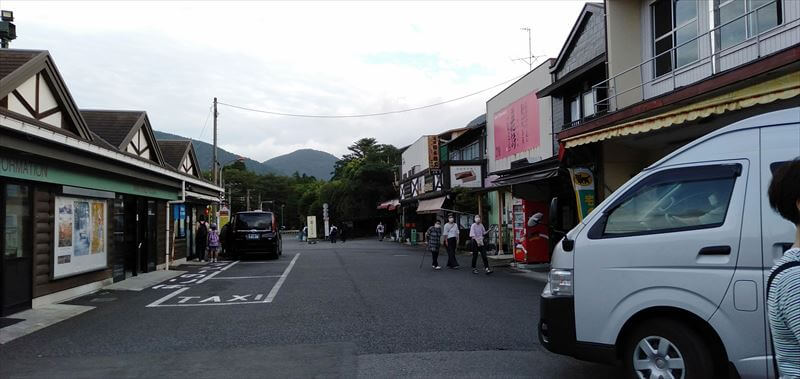 強羅駅を降りたら、お店がある方ではなく右側に歩いてください。するとですね、地下通路の入り口が見えるはずです。そうすると、徒歩1分ですよ。(右側には小さな郵便局もあり、そこからすぐです)こんなに盛り上がって書いているのに、肝心の写真を撮るのを忘れてしまいました、、;次回、また箱根に行った際には写真撮って地下通路の存在をますますアピールしたいと思います。(⇒別にいらないよ、、!)
When you get off Gora Station, walk to the right instead of the shop. Then you should see the entrance to the underground passage. Then it's a 1-minute walk. (There is also a small post office on the right side, and it's just around the corner.) Even though I wrote so much, I forgot to take the important picture …; next time I go to Hakone, I will take a picture. I would like to take a picture to further promote the existence of the underground passage. (⇒ I don't need it separately …!
エンブレムフロー箱根の子連れ口コミ♡
Emblem Flow Hakone with children ♡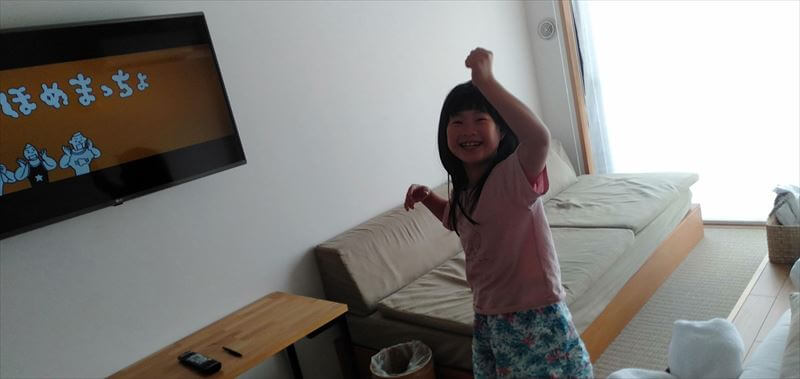 エンブレムフロー箱根はリーズナブルに箱根を楽しみたい人にピッタリの、おしゃれで快適なイマドキの2つ星ホテルです。ホテルとしてもホステルとしても使えるのですが、全体的に施設が綺麗でアーティスティック!車いすの方も問題なく利用できる広い通路ですし、食事は美味しいし、それで「ハフ」(https://www.hafh.com/)ってサブスク(=定額月額サービス)を通して予約すると、ひとり1泊素泊まりで2,980円ですし。(同伴は追加料金4,500円がかかります。)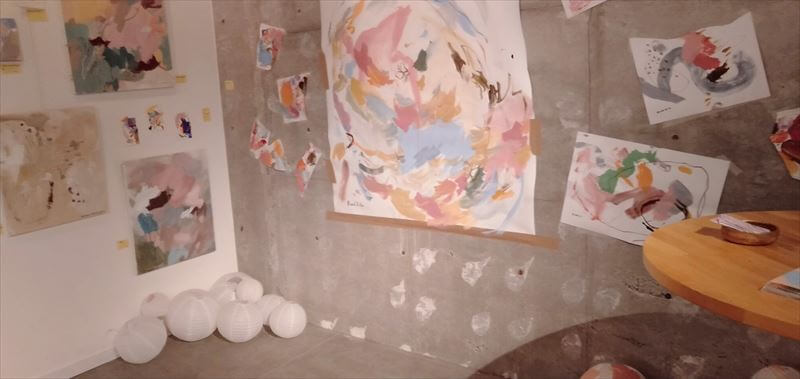 Emblem Flow Hakone is a fashionable and comfortable 2-star hotel that is perfect for those who want to enjoy Hakone at a reasonable price. It can be used as both a hotel and a hostel, but the facilities are clean and artistic overall! It is a wide aisle that wheelchair users can use without any problems, the food is delicious, so if you make a reservation through a subscription (= flat-rate monthly service) called "Huff" (https://www.hafh.com/), one night per person It costs 2,980 yen without meals. (A companion will be charged an additional fee of 4,500 yen.)
オシャレなのに使い勝手がいい宿♡
An inn that is fashionable but easy to use ♡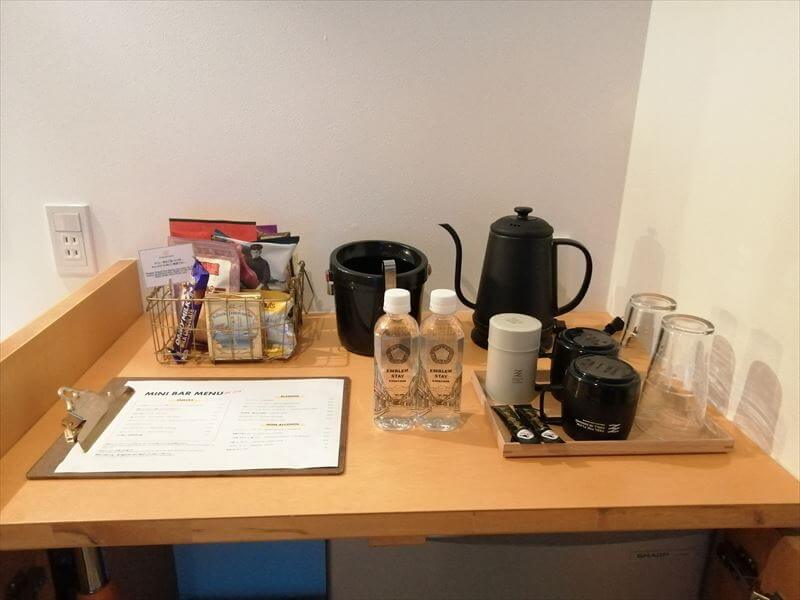 エンブレムフロー箱根はどうみても星野リゾートの雰囲気がぷんぷんするんです。しかし、料金は先ほどお伝えした通り、星野リゾートの1/5くらいのプライスです。若いオーナーが作り、若い人の感性で作ったような設計やセンスなのですが、排他的ではなく。お年寄りが来ても駅から近いし、部屋は広いし(ドミトリー部屋以外)、お風呂のお湯も良いし。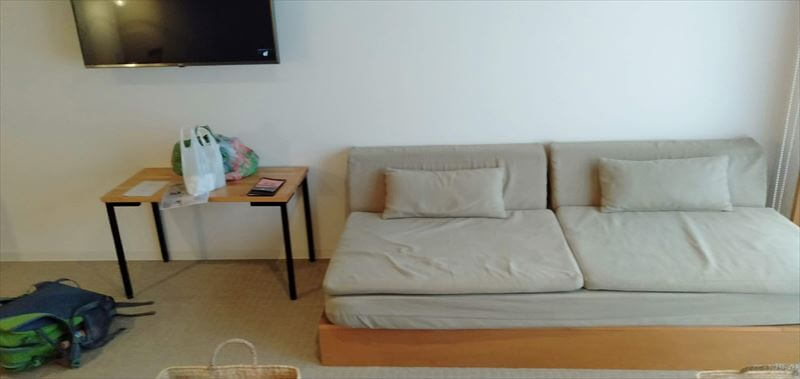 充分に楽しめるんじゃないでしょうか。ブランド好きのこだわった一部のお金持ちの方でなければ、どんな人が来ても気に入るだろうな~、と思うくらい、私は気に入りました。あ、部屋からの眺めだけは2階なんで無理でしたけど。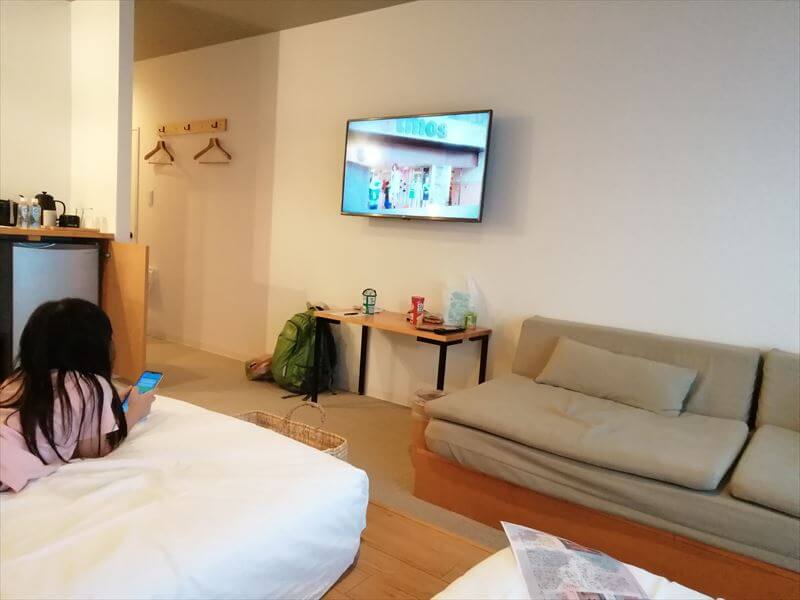 Emblem Flow Hakone has the atmosphere of Hoshino Resorts. However, as I mentioned earlier, the price is about 1/5 that of Hoshino Resorts. It's a design and sense that a young owner made and made with the sensibility of a young person, but it's not exclusive. Even if the elderly come, it is close to the station, the room is large (except for the dormitory room), and the hot water in the bath is good. I think you can enjoy it enough. I liked it so much that I thought that anyone would love it unless they were some rich people who were particular about brand lovers. Oh, I couldn't see the view from the room because it was on the 2nd floor.
スタッフさん若くて感じよい♡
The staff is young and feels good ♡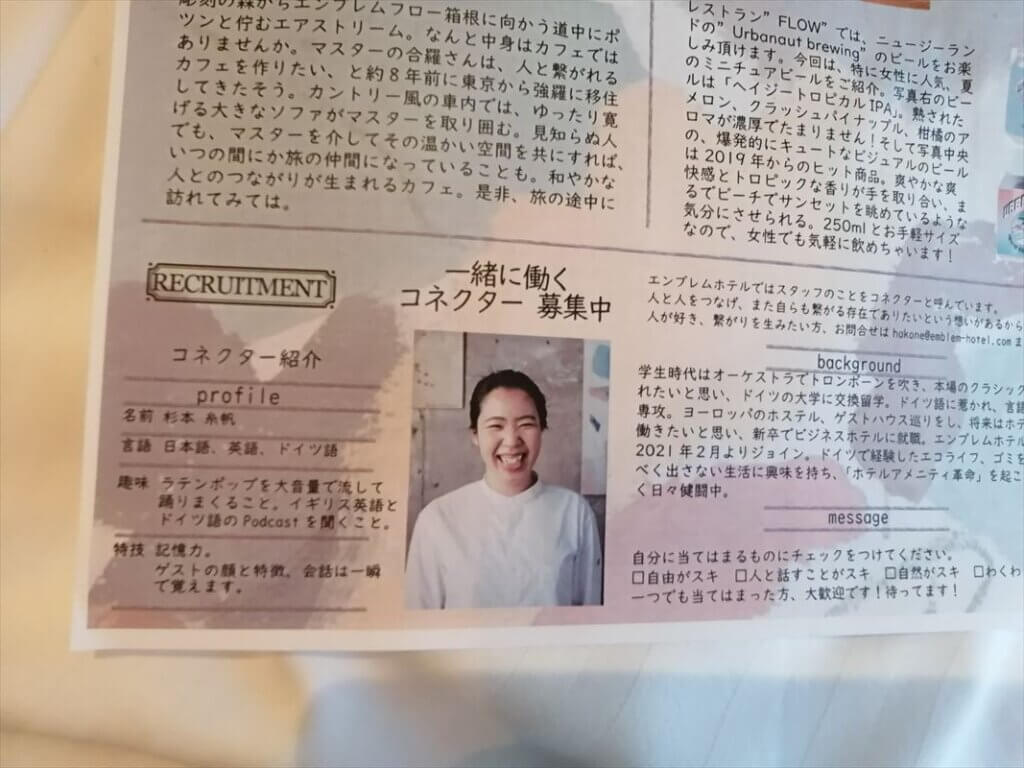 ハフでこの宿を予約した際に、エンブレムフロー箱根の紹介ページを見ましたが、使われていた写真のスタッフの方が若くて、そして、じゃらんのレビューでも「スタッフさんがフレンドリーで感じ良かった!」という好感触のコメントが多かったので、期待していました。
When I booked this inn at Huff, I saw the introduction page of Emblem Flow Hakone, but the staff in the photo used was younger, and in Jalan's review, "The staff was friendly and pleasant. There were many positive comments such as "!", So I was expecting it.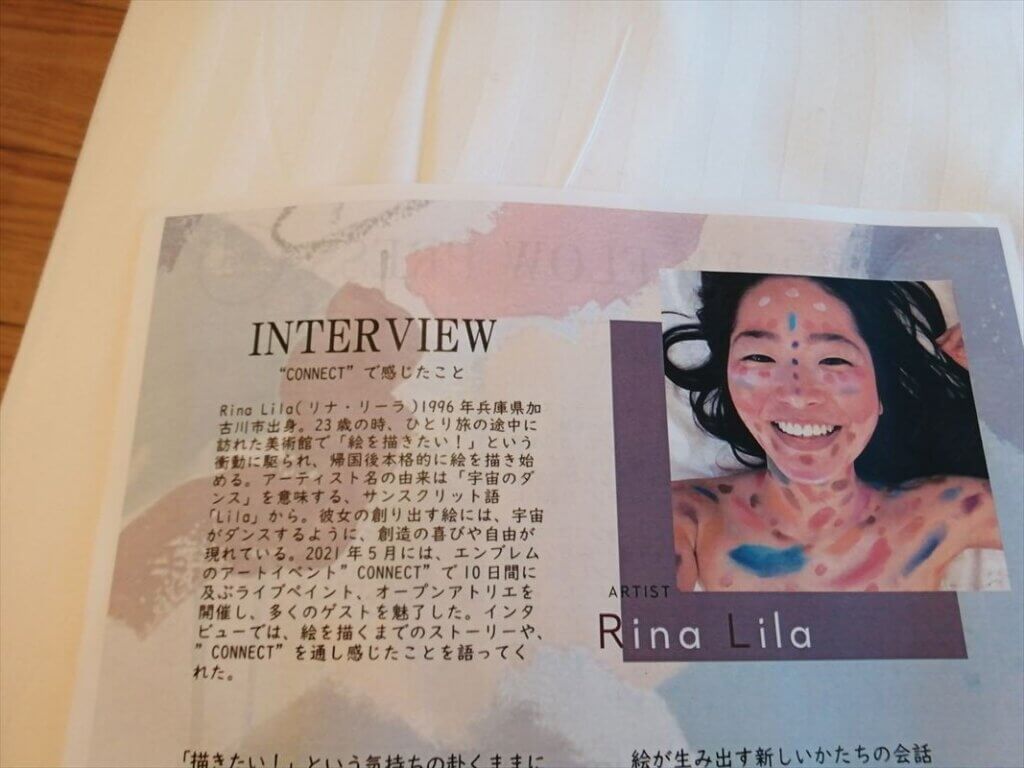 すると、受付の時の男性スタッフはやはり感じ良かったですし(小学生はっちゃんも親しんでました)、朝ごはんを食べる会場のお姉さんも(外国人の方かな?)とても感じよかったです。私がもっと若かったら、ここで働きたいな~♪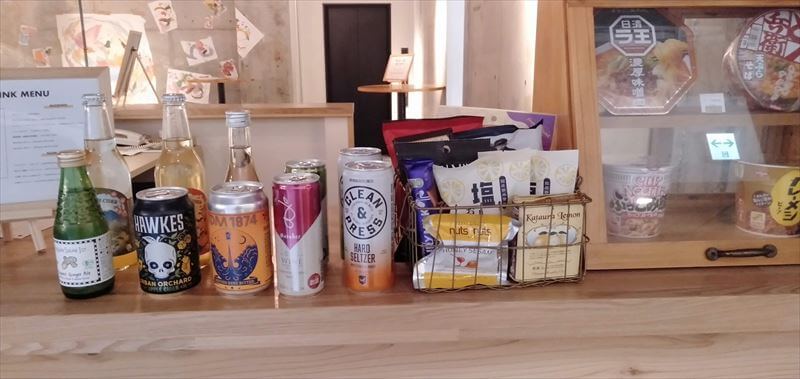 Then, the male staff at the reception was still nice (I was familiar with elementary school students), and the older sister at the venue who eats breakfast (Is it a foreigner?) Was also very nice. If I were younger, I would like to work here ~ ♪
朝食はエッグスラットとだしスープが美味しくて感動!
Eggslut and dashi soup are delicious for breakfast and I'm impressed!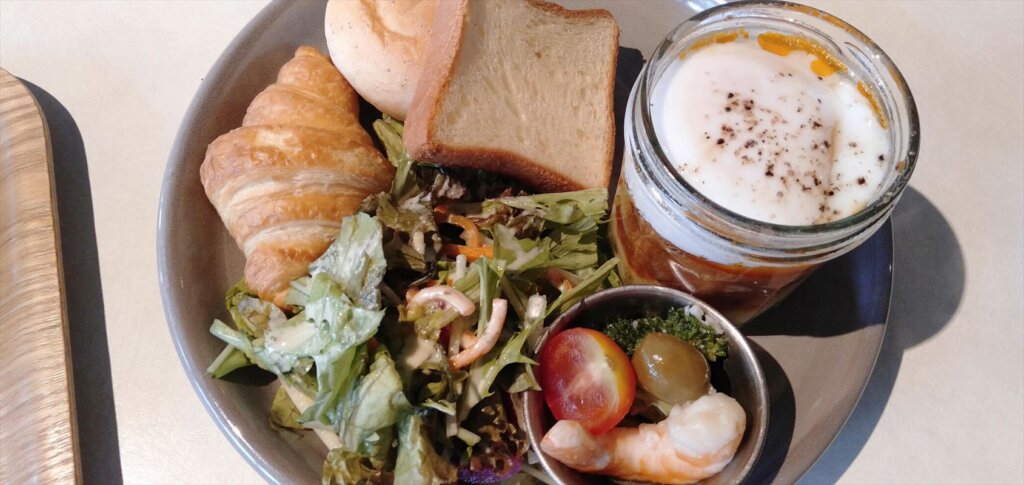 Salad, 3 kinds of bread, marinated olive oil, egg slats. It comes with a soup, a drink bar and yogurt, and you'll be full.
朝食は、宿にチェックインするときに頼むこともできます。上記画像の朝食は1500円。キッズメニューもあり、ワッフル、スクランブルエッグなどで550円。キッズメニューを頼んでほしかったのですが、はっちゃんは受付の方に「どっちがいい?」と聞かれ「こっち!」とキッズメニュー以外を頼んでしまいました。
Breakfast can also be ordered when checking in at the inn. Breakfast in the above image is 1500 yen. There is also a kids menu, waffles, scrambled eggs, etc. for 550 yen. I wanted to ask for a kids menu, but Hatchan asked the receptionist "Which one is better?" And asked for something other than the kids menu.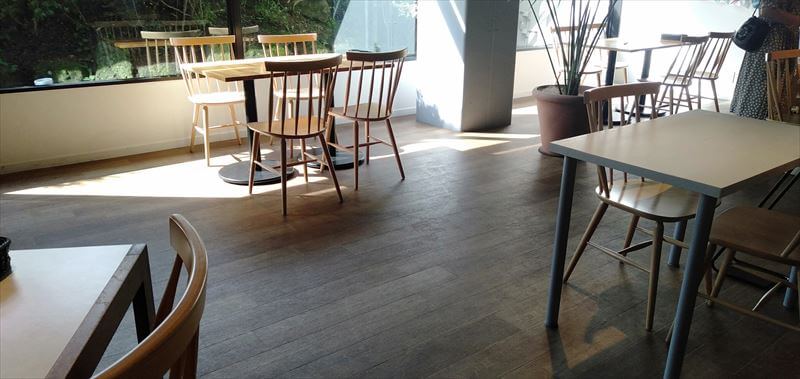 でも美味しかったので、こっちにして正解です!特に、野菜や豆がふんだんに入ったミネストローネみたいなスープは、親子ともに「おいしいね」「おいしいね」と言い合いながら、感謝して食べました。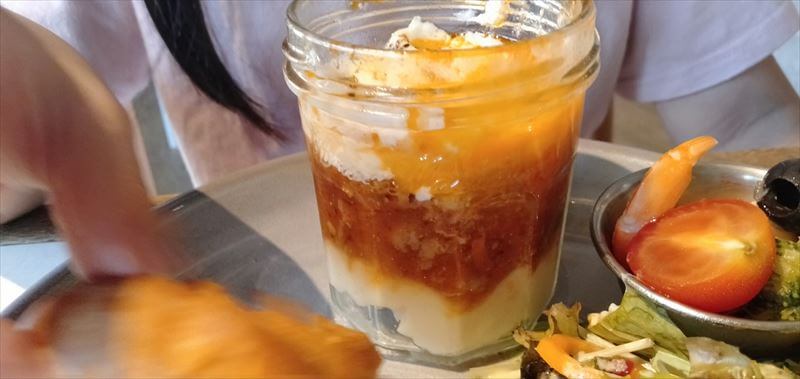 But it was delicious, so this is the correct answer! In particular, I gratefully ate the minestrone-like soup with plenty of vegetables and beans, while both parents and children said that it was delicious.
お風呂は今だけぬるい?!それが逆にいい感じ
Is the bath lukewarm only now? !! It feels good on the contrary

エンブレムフロー箱根の温泉の源泉は、大涌谷から引いているそうです。しかし、7月2日かの大雨により温泉給湯施設が故障して、エンブレムフロー箱根の温泉のお湯は一時的にいつもよりぬるいです、というような注意書きが公式ホームページに書かれていました。
Emblem Flow Hakone's hot spring source is said to be drawn from Owakudani. However, due to the heavy rain on July 2, the hot spring water supply facility broke down, and a note was written on the official website saying that the hot spring water in Emblem Flow Hakone is temporarily lukewarm than usual.
でも、私はその方が好都合!はっちゃんが熱いの苦手だから。小学生が泳げるほどの広さで、気持ちの良いお風呂でした。しつこいけど、これでハフから予約すると大人1名で2,980円、、!良い時代になったな~。
But I prefer that! Because Hatchan is not good at being hot. It was a comfortable bath, large enough for elementary school students to swim. It's persistent, but if you make a reservation from Huff with this, one adult costs 2,980 yen! It's a good time ~.
ご飯を食べたら、徒歩5分の「強羅公園」もおすすめです!
After eating rice, a 5-minute walk to "Gora Park"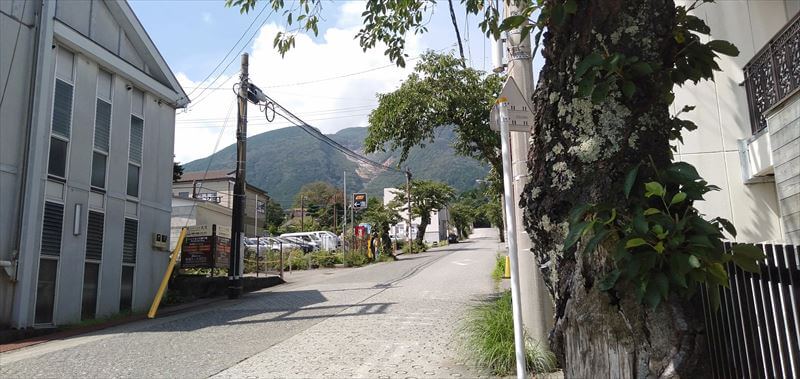 朝食を食べたら、腹ごなしに強羅公園はいかがでしょうか?めちゃくちゃ近いです!Go!アプリでタクシーを呼びましたが、「近すぎでしょ、あははは、、」と笑われてしまいました。すいませんね~;強羅公園は有料で大人が550円かかりますが、子供は無料。バラや噴水やクラフトなど、さまざまなアクティビティが楽しめるので、エンブレムフロー箱根に行ったついでに是非おすすめします~!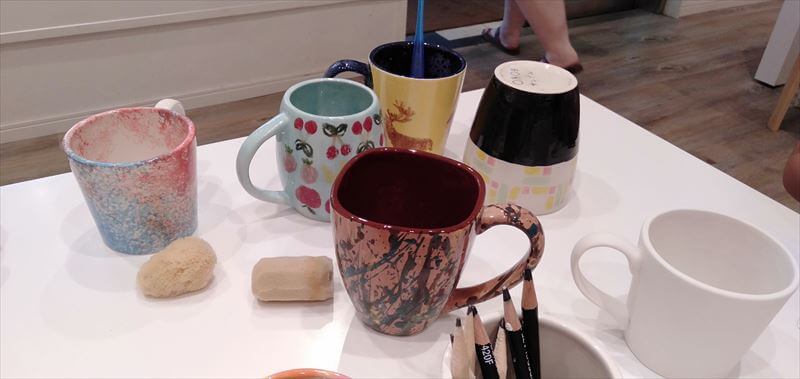 After having breakfast, how about Gora Park without being hungry? It's so close! I called a taxi with the Go! App, but I was laughed at, "It's too close, hahaha." Excuse me ~; Gora Park costs 550 yen for adults, but children are free. You can enjoy various activities such as roses, fountains and crafts, so I highly recommend it when you go to Emblem Flow Hakone!