Add to favorites
[Setagaya Ward] About clothes, resting places, and access when playing in the river with children in August in Todoroki Ravine
大学時代に一緒に夜遊びしていた友人と、子連れで等々力渓谷に行くことになりました。みんな、良いママになっていて、時間の流れを痛感、、!だから、若い時に遊んでいても、しっかりママになれるってことだよね、うんうん。いや、むしろ若い時にめいっぱい遊んだ人の方が子育て時に腹が座るかもよ?
[Setagaya Ward] About clothes, resting places, and access when playing in the river with children in August in Todoroki Ravine
なんてことを思いながら、8月の最終週の土曜日に等々力渓谷に行くのにノーガードで蚊に刺されまくってしまったので、この記事を書くことにしました。本日の「東京の小学生とおでかけ!」のテーマは等々力渓谷です。
Thinking about it, I was bitten by a mosquito without guard when I went to Todoroki Ravine on the last Saturday of August, so I decided to write this article. The theme of today's "Going out with elementary school students in Tokyo!" Is Todoroki Ravine.
等々力渓谷は駅チカ★アクセスについて
Todoroki Ravine is a station Chika ★ About access
最寄り駅は東急大井町線・等々力駅
The nearest station is Todoroki Station on the Tokyu Oimachi Line
等々力渓谷へは東急電鉄大井町線「等々力駅」で下車すると、徒歩5分で到着します。等々力駅への乗り換えは、①大井町駅(大井町線)②大岡山駅(目黒線)③自由が丘駅(東横線)と種類がたくさんあります。等々力駅の改札は1つだけでシンプルです。改札を出たら左に曲がり、マクドナルドの前を通り過ぎ、以下の画像のように歩くと右手に入口が見えてきます。入口の左手には、おしゃれな白いカフェがありました。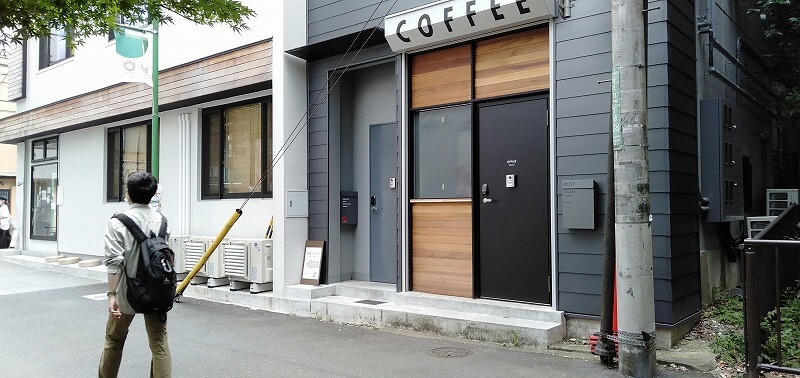 To reach Todoroki Valley, get off at "Todoroki Station" on the Tokyu Oimachi Line and you will arrive in 5 minutes on foot. There are many types of transfers to Todoroki Station: (1) Oimachi Station (Oimachi Line), (2) Ookayama Station (Meguro Line), and (3) Jiyugaoka Station (Toyoko Line). There is only one ticket gate at Todoroki Station and it is simple. After exiting the ticket gate, turn left and walk as shown in the image below, and you will see the entrance on your right. There was a fashionable white cafe on the left side of the entrance.
等々力渓谷の入口は成城石井の角を右に曲がるとある
The entrance to Todoroki Ravine is at the corner of Seijo Ishii.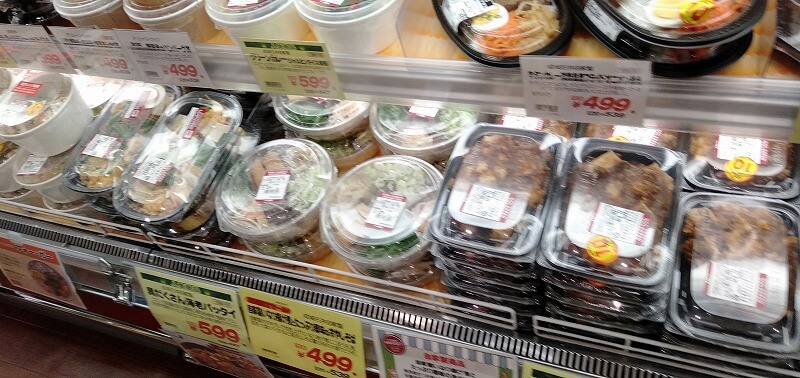 改札出て左⇒まっすぐに歩くと、右手にスーパー成城石井が見えてきます。私たちはお昼をここで買いました。電子レンジもあるので、温めもできます。成城石井は大好きなので、ついつい余計なものも買ってしまい、これから渓谷に行くのに荷物が重くなってしまいました。
Go out the ticket gate and walk straight from the left ⇒ You will see Super Seijo Ishii on your right. We bought lunch here. There is also a microwave so you can warm it up. I love Seijo Ishii, so I just bought something extra and my luggage became heavy to go to the valley from now on.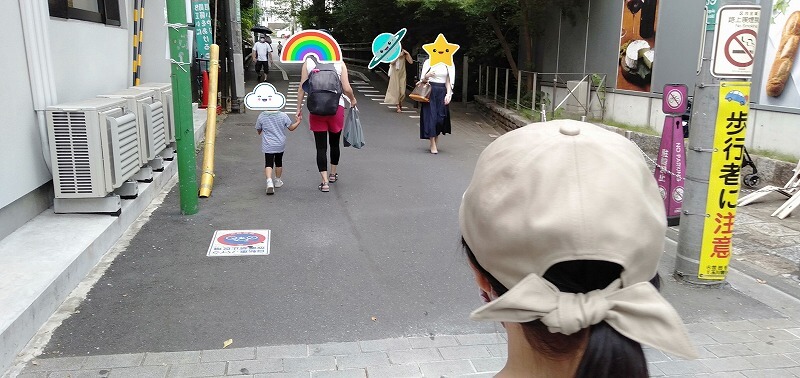 世田谷区の公式では「区外」からの来訪は遠慮してくださいと記載
Setagaya Ward officially states that you should refrain from visiting from "outside the ward"
家に帰り気づきましたが、世田谷区のホームページを見ると「区外・遠方からの来園はお控えください。」と書いてありました。すみません。もう行って帰ってしまったので過去は取り消せません。一応ワクチンは2度打ちました。しかし、東京都の緊急事態宣言って2020年の4月くらいからずっとやってませんか?なので、既に緊急事態宣言ではなく「通常」事態宣言になっています。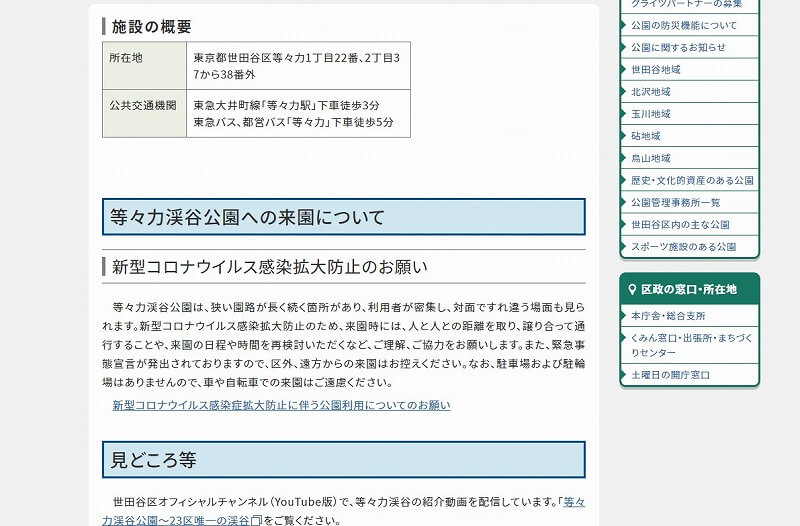 When I returned home, I noticed that when I looked at the Setagaya Ward website, it said, "Please refrain from visiting the park from outside or far away." excuse me. I have already gone and returned, so I cannot undo the past. I struck the vaccine twice. However, haven't you declared a state of emergency in Tokyo since April 2020? So it's already a "normal" declaration rather than an emergency declaration.
周りにコロナをうつさないことを第一に考えているママさんは、本当に素晴らしいですね。でも、私は素晴らしいママさんでなく不良ママさんでいいです。本当に2020年4月から2021年8月までの1年以上を自粛して家から出さず、好奇心旺盛で自己肯定感をはぐくむ大切なこども期をテレビ・スマホ・勉強漬けにしてしまったら、一生後悔すると思うからです。私の先祖の武士道を書いた「新渡戸稲造」さんなら、今の状況をなんというか。私と同じ意見か、違う意見か。生きていたら尋ねてみたかったですね。
Mr. Nitobe Inazo, who wrote my ancestor Bushido, what is the current situation? Is it the same opinion as me or a different opinion? I wanted to ask if I was alive.
蚊もいるし川は石だらけだから、等々力渓谷での服装は要注意
There are many mosquitoes in Todoroki Ravine at the end of August, so be careful about your clothes.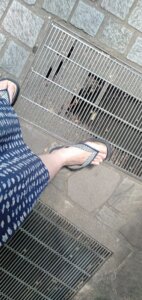 等々力渓谷に行くときの服は、少し気を付けたほうがいいと思います。私は「等々力渓谷行こうよ」と言われて、ネットでどんな場所かも当日になっても全く調べず、現地に来てから(服、失敗した~!)と思いました。そりゃ世田谷区で、近くに成城石井とかありますよ。ありますけども。等々力渓谷は意外にしっかりとした「渓谷」でした。なので、「軽くアウトドアっぽい服装」が大正解だと思います。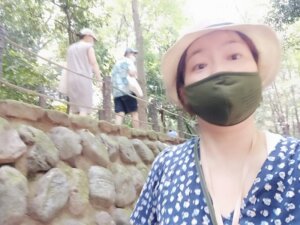 I think you should be a little careful about your clothes when you go to Todoroki Ravine. When I was told, "Let's go to Todoroki Ravine," I didn't check what kind of place on the net even on the day, and thought after I came to the site (clothes, I failed!). That's Setagaya Ward, and there is Seijo Ishii nearby. There are, though. Todoroki Ravine was a surprisingly solid "valley". So, I think the correct answer is "light and outdoor clothes".
・靴はスニーカー(川遊びをするなら別にサンダルを用意)
Shoes are sneakers (sandals are prepared separately if you play in the river)
・トップスは半袖。でも、虫や日光を遮る薄手のパーカーみたいのも用意すると上級者(私は初心者でしたが、、)
-Tops are short sleeves. However, if you prepare something like a thin hoodie that blocks insects and sunlight, it is an advanced person (I was a beginner, but …)
・肌には虫よけスプレーを噴射しまくり。二度塗り用で本体もバッグに入れる
Insect repellent spray is sprayed on the skin
・日よけの帽子、タオル(首からかけたら上級者)もあると、なお良し。
It's even better to have a sun hat and towel (advanced if you hang it around your neck).
・夏場は水分補給の水筒を忘れずに★
Moisture supplementation in summer
デキるママを演出したいなら(?!)虫とり網や水槽もあるとなお良し
If you want to produce a big mom (?!) It is even better to have an insect net and an aquarium.
等々力渓谷の雰囲気は最高です。なんか、ここ東京?!しかも、世田谷区?!って信じられない感じです。しっかりと観光地です。だから、来ている人もみんなゆったりしている感じ♡コロナでギスギスした気持ちをリフレッシュさせるのにもよいかもしれません。(区民の方は)虫取りや川遊びなどを楽しめるため、虫取り網(小さくたためるもの)や虫かご、小さな水槽などもあると、子供たちはより楽しめます。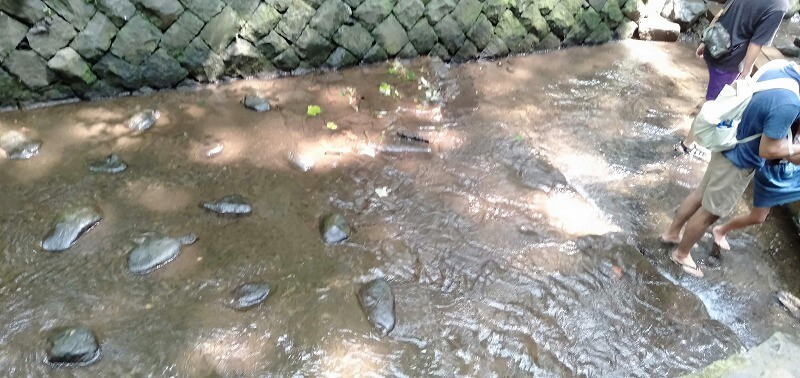 私はずぼらなので忘れ、私の友人はしっかり持参していました。(とほほ、、)で、川遊びをするときは絶対サンダルはマストです。替えの靴下や着替えもあると最高です。川を直接歩きましたが、本当に足の裏が痛くて死ぬかと思いました。(⇒非アウトドア人間のため)
In Todoroki Ravine, you can enjoy insect catching and playing in the river, so if you have an insect net (small foldable thing), an insect cage, and a small water tank, children can enjoy it even more. I forgot because I was sloppy, and my friend brought it with me. (Tohoho ,,) So, when playing in the river, sandals are definitely a must. It would be great to have extra socks and change of clothes. I walked directly on the river, but I thought I would die because my soles really hurt. (⇒ For non-outdoor humans)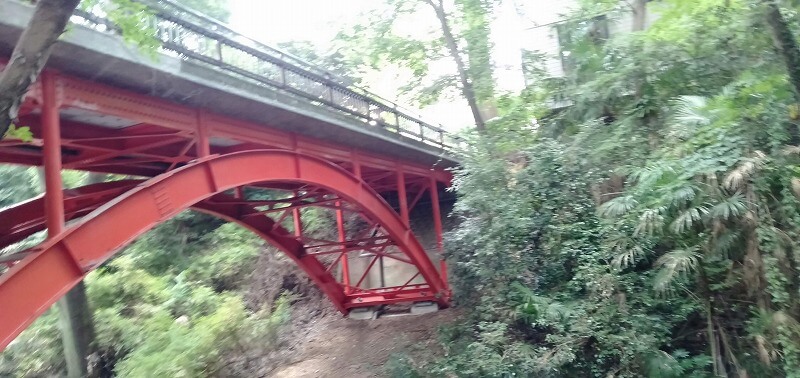 等々力渓谷って初めて来たんですが、カップルも年配の方も子供も、様々な層の方がいらっしゃる場所だったんですね。確かに、奥多摩に行くより断然近いし、近くに成城石井あるし(⇒そこ大事)で、子供の川遊びでの事故のニュースをよく見ますが、等々力渓谷なら大丈夫♡こんなに浅かったら、おぼれようがありません。なので、安心して子供を遊ばせるin川、が可能です。
The atmosphere of Todoroki Ravine is the best. Somehow, here in Tokyo? !! Moreover, Setagaya Ward? !! I can't believe it. It is a solid tourist destination. Therefore, all the people who come are feeling relaxed ♡ It may be good to refresh the feeling of being squeaky with corona. (For inhabitants of the ward) I came to Todoroki Ravine for the first time, but it was a place where couples, elderly people, children, and people of all ages came. Certainly, it's far closer than going to Okutama, and there is Seijo Ishii nearby (⇒ that's important), and I often see news of accidents in children playing in the river, but it's okay if it's Todoroki Ravine ♡ If it's so shallow, I'll drown. is not. Therefore, it is possible to have an in-river where children can play with peace of mind.
等々力渓谷での休憩場所・カフェ
Resting place / cafe in Todoroki Ravine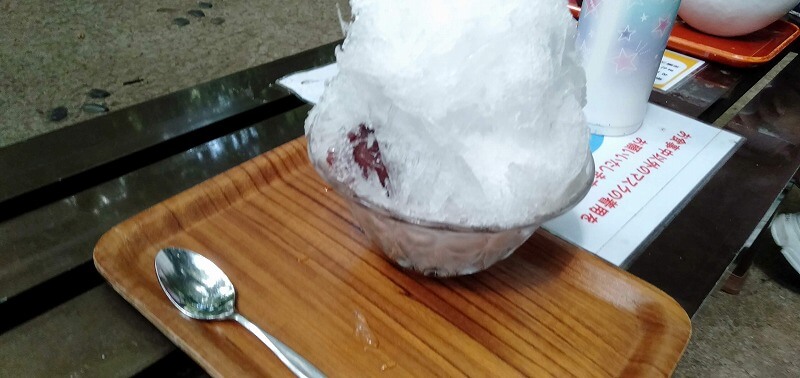 等々力渓谷の中を道なりに歩くと、お地蔵さんが何体も崖の上に並び滝が流れ落ちるスポットにたどり着きます。その付近に、「雪月花」というお茶屋さんがあり、かき氷やあんみつを食べることができます。スイカなどの電子マネーも利用できました。かき氷は500円程度だったかな?散策中で疲れた喉を潤し、休憩するベンチや屋内スペースもあるので、子連れ軍団はとても助かりました。ありがとうございました。
If you walk along the road in Todoroki Ravine, you will reach a spot where many Jizo statues line up on the cliff and the waterfall runs down. There is a teahouse called "Yukigetsu Hana" in the vicinity, where you can eat shaved ice and anmitsu. Electronic money such as watermelon was also available. Was the shaved ice about 500 yen? The corps with children was very helpful because there are benches and indoor spaces where you can soothe your tired throat while walking and take a break. Thank you very much.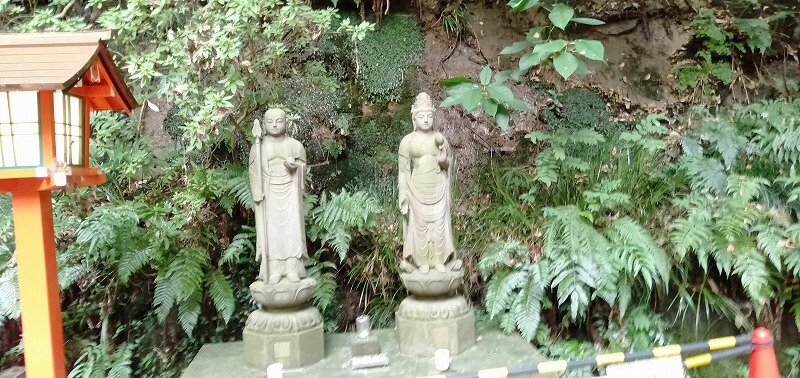 あとは等々力不道明の敷地内にソフトクリーム屋さんがあります。等々力渓谷の敷地内のお店で休憩できる場所は、この2か所くらいかな?一歩敷地の外に出ると、周りにおしゃれなかふぇはたくさんあります。なので、着替えたりして仕切り直し手もよいかもですね。帰り道はGoogleMapを頼りにいったん外に出て歩きましたが、少し迷いそうになりました。時間には余裕をもって計画をあってた方がよいと思いました~。(ママ、道わかんないの?という子からのクレームを減らすため;)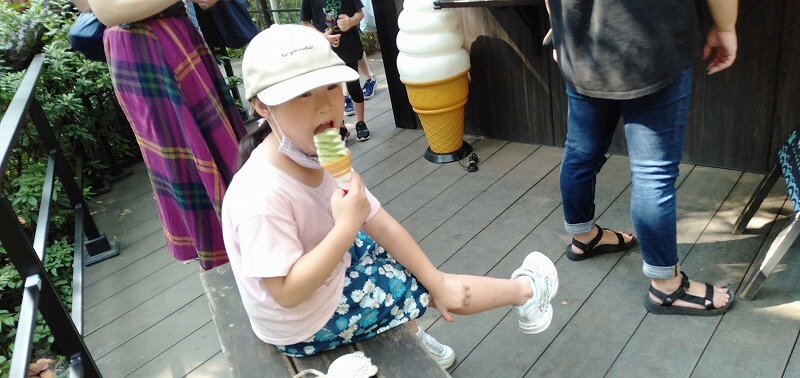 There is also a soft serve ice cream shop on the grounds of Todoroki. I wonder if there are only two places where you can take a break at the shops on the grounds of Todoroki Valley. Once you step outside the site, there are many fashionable cafes around you. So it might be a good idea to change your clothes and repartition. On the way back, I went out and walked, relying on Google Maps, but I was a little lost. I thought it would be better to have a plan with plenty of time. (Mom, to reduce complaints from children who don't know the way;)